We're a consumer experiential agency creating experiences through brand activation, product sampling, promo staff & promo vehicles.
iMP are one of the UK's best known experiential marketing agencies specialising in consumer brand activations, product sampling roadshows, promotional staff and promo vehicles. And we've been engaging consumers since 2008.
We create unique and engaging experiential campaigns of all shapes and sizes for all kinds of brands and agencies. We design and deliver large scale nationwide experiential tours like the pop-up shipping container we built for Yorkshire Water to the enormous Tesco Bag For Life which targeted university students, down to smaller experiences and product sampling like Rihanna's Kiss-O-Meter or Grenade Sports Nutrition.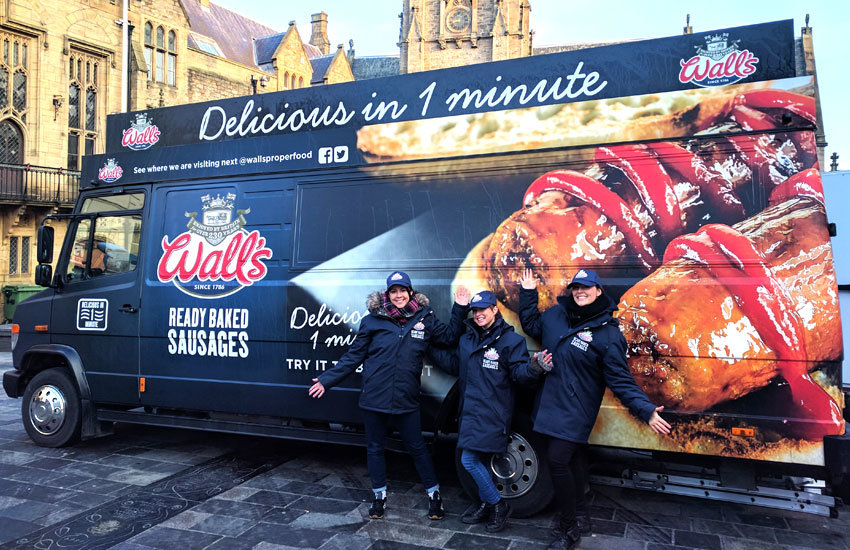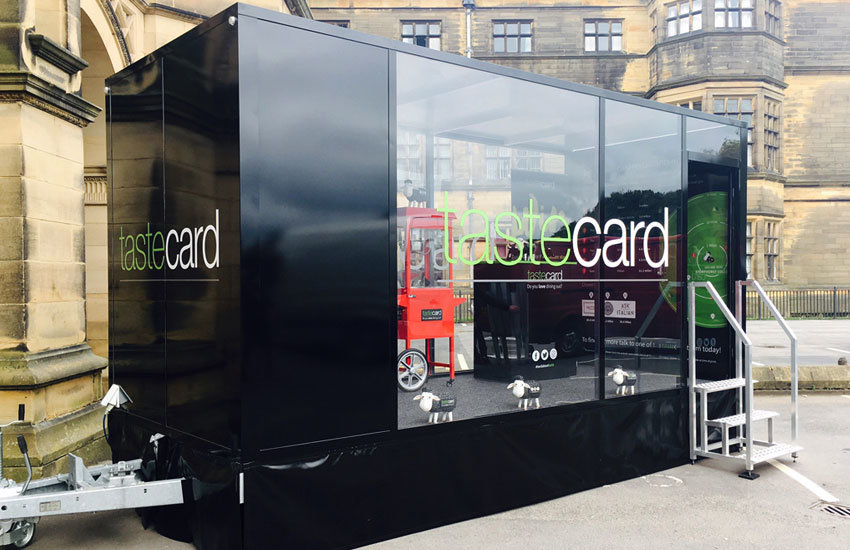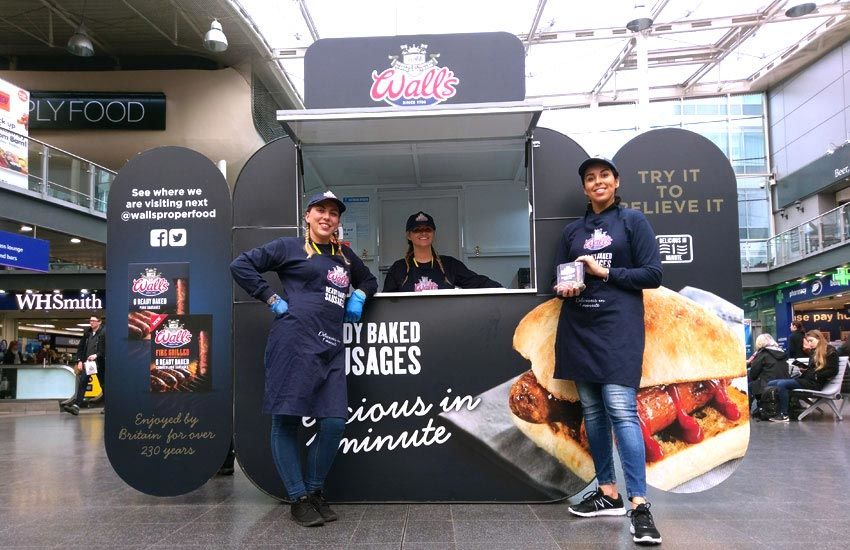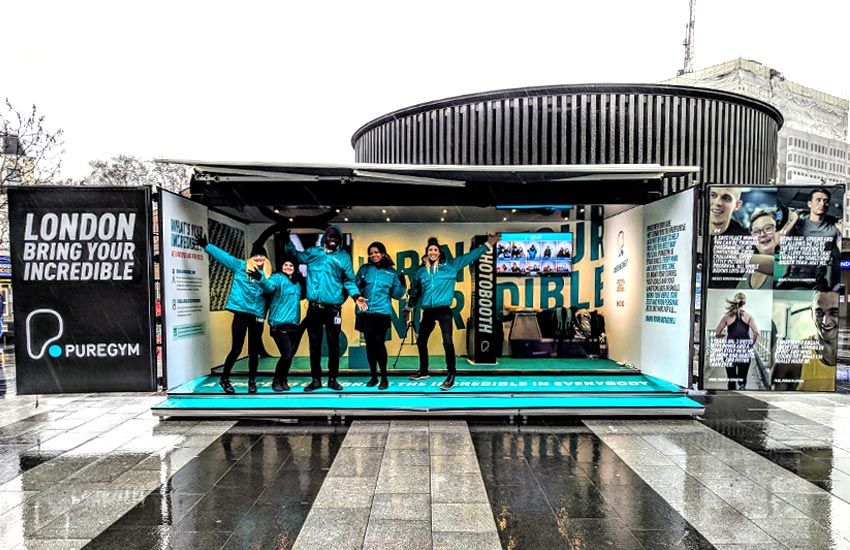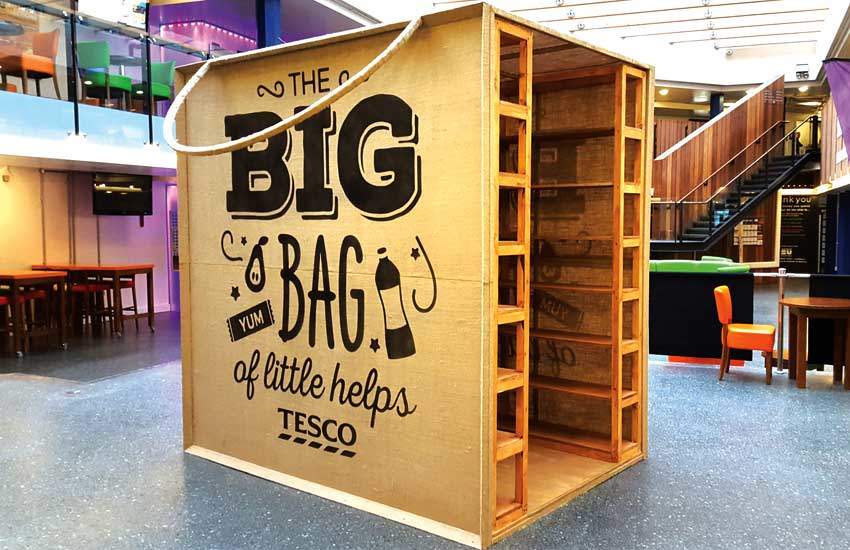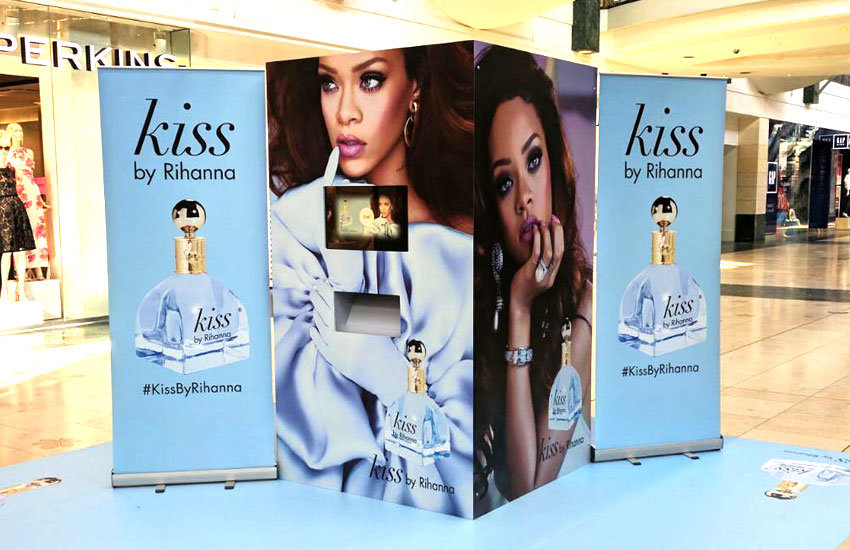 End-To-End Experiential Agency
We do more than just deliver a pre-packaged brand experience. We work directly with agencies and brands to develop, curate and qualify the viability of an experiential idea. Whether it's simply sampling a new product to commuters at tube stations or finding the right promotional vehicle to buy, convert and send on tour, we have years of experience and expertise 'out in the field'. As an experiential agency with a great deal of historical consumer insight we understand how they think, how they make purchasing decisions… even how long they can bear to stand in the street talking about a new product or brand. These small things help us mould an experiential campaign from a scribble on a notepad into a nationwide roadshow.
Experiential Agency Services
As an experiential agency we can design it, build it, install it, staff it… but what about the other fine detail?
we carry out site research, site applications & manage site bookings
we deal with campaign logistics, deliveries, storage & transport
we create activation schedules, routes & plans
we provide event management, installation & derig services
we supply event managers, promo staff & drivers
we create promo vehicles & supply sampling equipment
we generate event reports & campaign statistics
Experiential Promo Staff
We manage professional promo teams across the country for everything from simple on-street flyer and leaflet distribution to product sampling staff and event staff. Over the years we've built a core team of reliable consumer and customer facing staff with 5* Google reviews. Our staff are reliable, experienced and managed directly from our iMP head office – we don't leave it to anyone else. Many of our team members are requested time and time again for category-specific campaigns with some brand ambassadors even allocated to ongoing brand campaigns for more than 4 years in a row.
Promo Vehicles
Hire our fully branded ice cream van with chiller compartments for cool, chilled or frozen food and drink samples, convert a branded VW Camper Van into a mobile sampling vehicle or a brand van for a nationwide experiential roadshow. We have a number of promotional vehicles which we can adapt and wrap to fit your campaign. If you need it branded, wrapped, planning of the logistics, roadshow schedules, staffing, health and safety assessments… we can help.
Shipping Container Hire
A perfect solution for outdoor events we hire out, build, install and fully equip promotional shipping containers. Fully branded inside and out (and less expensive than you might think) if you've got a brand campaign that needs a durable, tough and industrial looking installation or hub we can help. Kitted out with LED lighting, power sockets, bespoke flooring and steps we can customise the shipping container to suit the activation. Check out the shipping container we designed and created for PureGym.
Full Service Product Sampling
iMP is a full service product sampling agency. What does that mean? It means we work with brands and agencies to design, create and deliver sampling roadshows across the UK. It means we work directly with them and their integrated design, digital or PR agencies to take ambient, hot, cold, frozen, alcohol, FMCG and non-food products to consumers in all formats. It means we supply the equipment, the promos sampling vehicles, the product sampling staff, the logistics, the health and safety… all the things essential in making a successful sampling campaign. 50,000 Grenade protein shakes at London tube stations? No problem. 50,000 hot Wall's Sausage sandwiches at 48 location sin 60 days? Yup. 150,000 Kellogg's Nutty Chewy cereal bars targeting female consumers. Let's do it!
Contact Us
If you need support with an experiential marketing campaign or want to take a new product on a nationwide sampling tour use the contact form below or call us on 0113 243 8194.