Leaflet distribution staff London, Leeds, Manchester, Glasgow, Edinburgh, Cardiff, Newcastle, Birmingham, Bristol…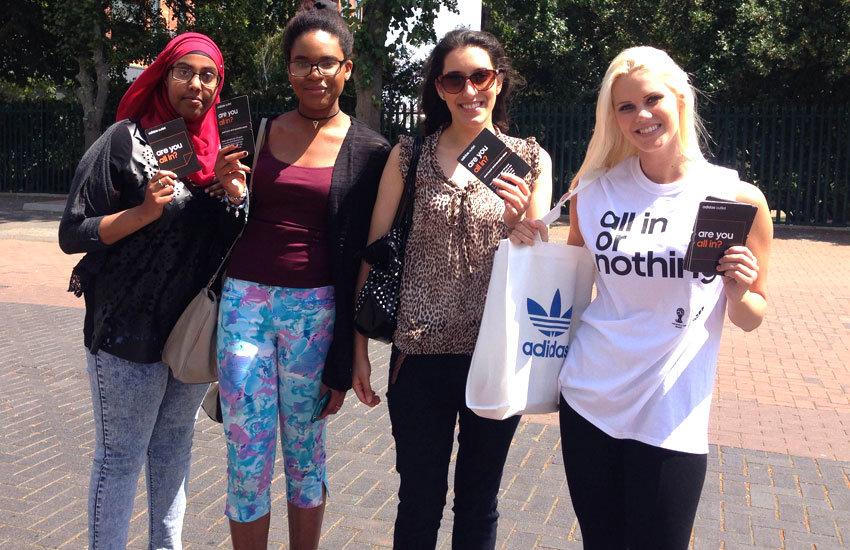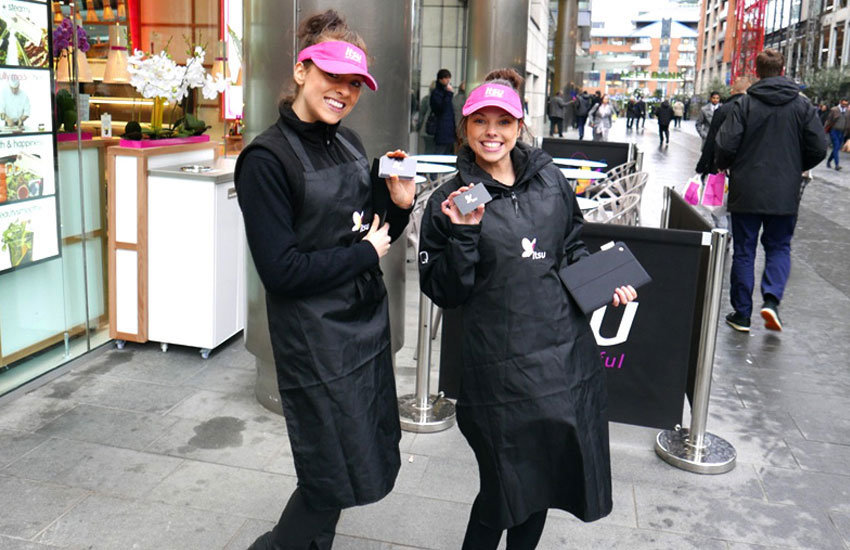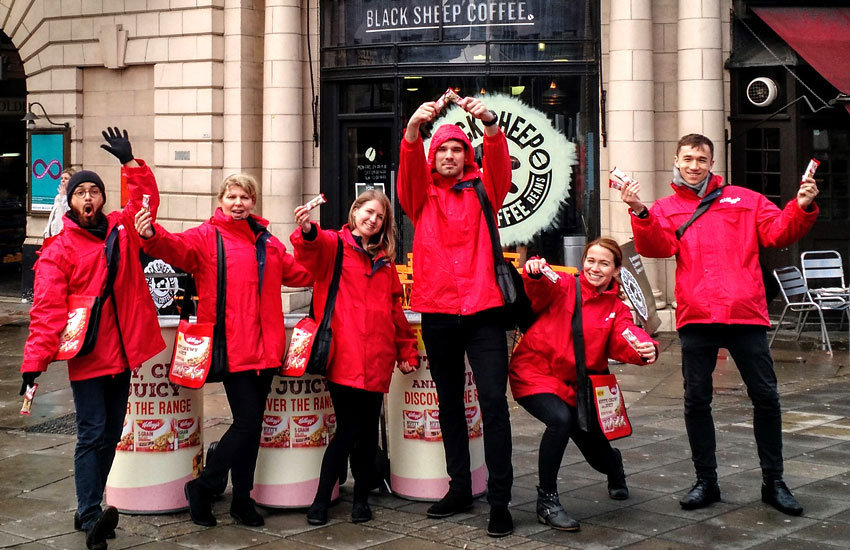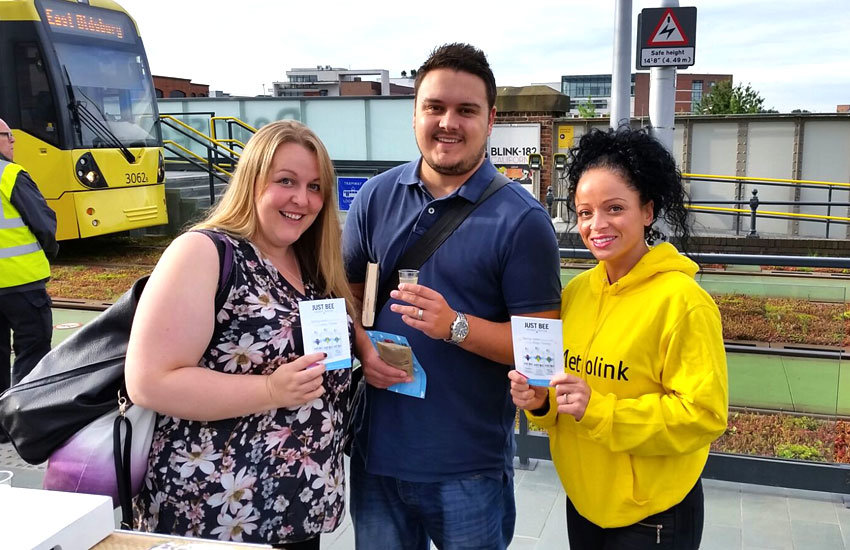 Wherever you need leafleting staff, we've got them.
Hand to hand flyer distribution staff and leafleting staff are still one of the most cost effective forms of marketing and promotion.
As well as providing the staff we'll also arrange and manage the purchase of council flyer permits where required.
We've provided flyer and leaflet distribution staff for nationwide brands including Adidas, Kellogg's and Virgin Active.