iMP sampling agency: specialist distribution of ambient, chilled, hot, frozen, alcohol and FMCG samples.
iMP is a full service sampling agency creating and managing nationwide product sampling tours across the UK. Founded in 2008 we have over a decade of expert knowledge in delivering and executing nationwide full service product sampling tours and campaigns.
As a full service product sampling agency we plan, manage and deliver product sampling campaigns across the UK. From London to Leeds, Glasgow to Edinburgh, Birmingham and Manchester to Cardiff, Bristol, Newcastle, Liverpool, Brighton you'll see our expert sampling staff in a prominent sampling location in a city near you every week.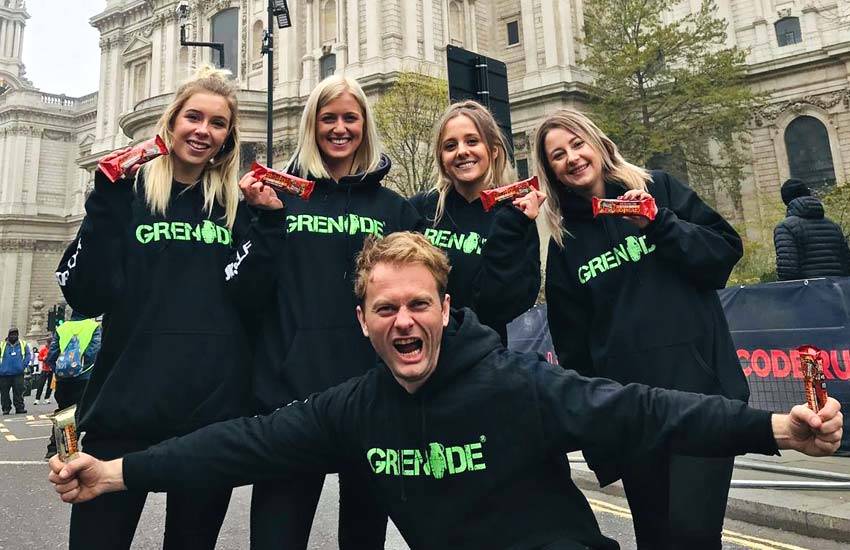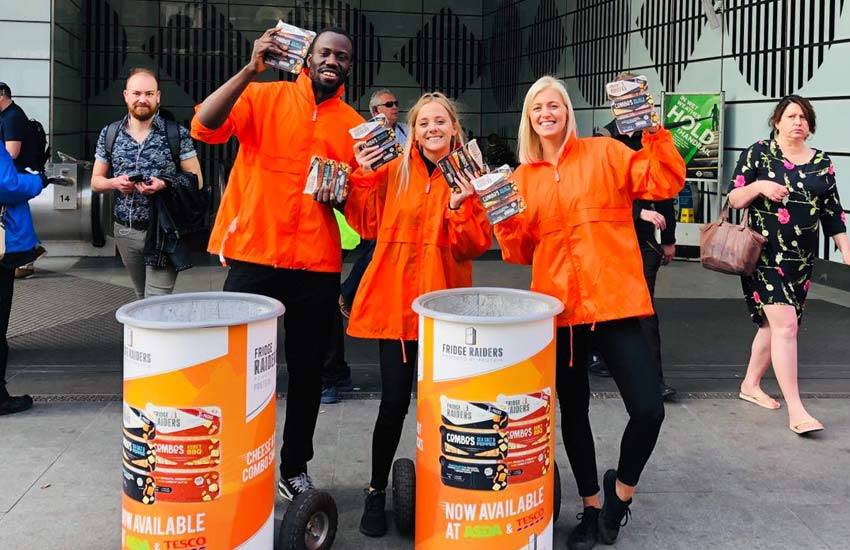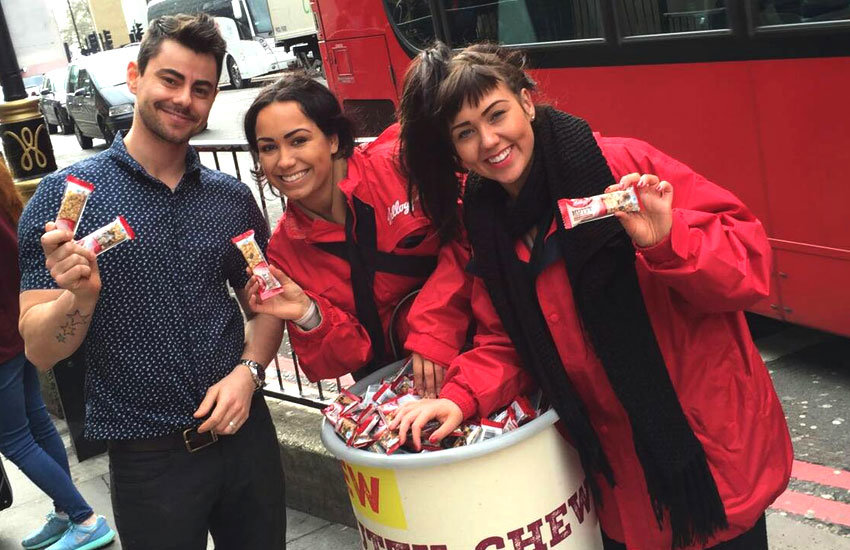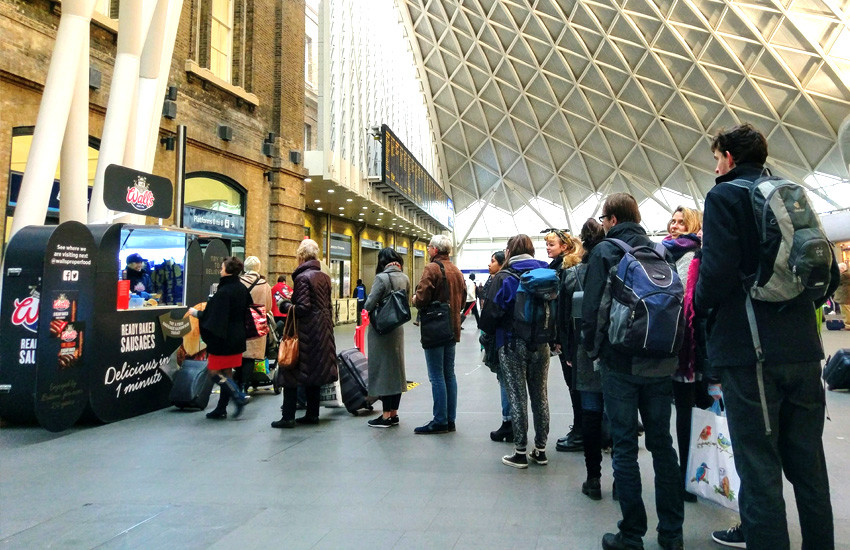 Full Service Sampling Agency
We create high impact, high volume product sampling campaigns for brands like Grenade Sports Nutrition, Wall's, Cheestrings, Kelloggs, Campbell's, Arla and more. We specialise in managing all the logistics and fine detail: we research, book and manage the best spaces to sample ensuring that the full 'brand to hand' ethos is carried through all the way to the consumer. More importantly iMP has the infrastructure, storage and specialist teams to deliver any brand sampling activity. With a fleet of promotional sampling vehicles, sampling pods and sampling bins we're the premium sampling agency in the UK. With more than 9000 sqft of on-site workshops, storage and paint and manufacturing studios in Leeds and London we are a truly unique and bespoke in-house sampling agency.
Where Can We Sample?
As experts in sampling and product activation, we have more than a decade of knowledge and experience in executing highly engaging and successful end-to-end product sampling campaigns. We manage all the application forms, health and safety, RAMS docs, site access and exit – all that time consuming detail required to deliver an effective activation. We know all the best sites across the country and we also know which of them require permits and which of them don't. Consumer and commuter sites where we frequently distribute samples include:
in-store supermarkets
head offices
sporting events and stadiums
festivals and theme parks
Sampling Staff
All our product sampling staff hold Food Hygiene Level 2 certification as the minimum requirement guaranteeing best practise food handling processes. Our team members are iMP staff – we don't outsource – they're professional, consumer and client facing. Just have a look at our 5* Google reviews. But supplying premium sampling staff is just part of what we do. We also supply bespoke branded sampling promo vehicles, branded weatherproof sampling pods, hire sampling bins and create campaigns from start to finish. Every iMP team member is supplied with a full photo, statistics and experience profile for pre-activity selection – we have a unique core team of highly experienced consumer and client facing staff.
Sampling Vehicles
Branded ice cream van hire, promotional vehicles, promo vans, camper van hire and conversion, custom promo vehicles… we have a wide range of promo vehicles customised to suit all types of mobile product sampling, advertising, promotional and experiential campaigns. If you need to hire a fully branded ice cream van complete with freezer compartments for chilled or frozen sample products or a branded camper van for a nationwide experiential roadshow we can provide drivers and brand ambassadors to support the activity. We also build bespoke custom promo vehicles from the ground up