Sampling pod hire, branding and staffing.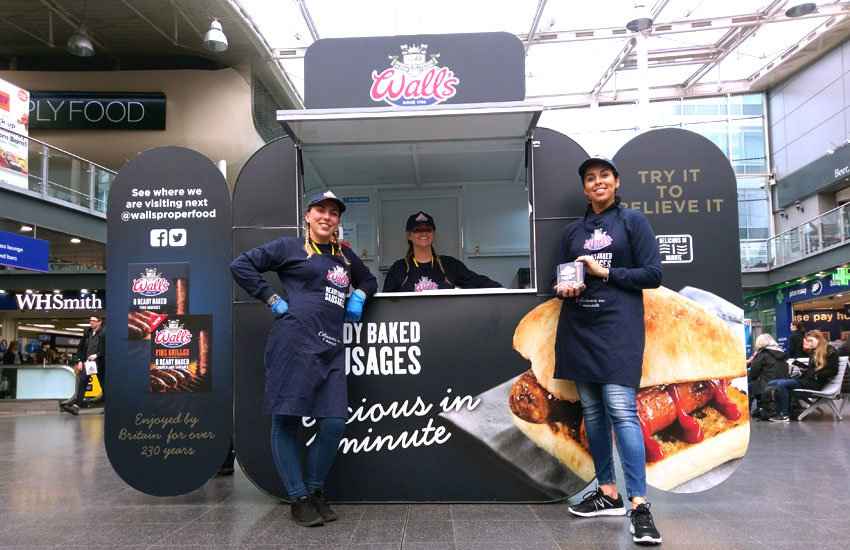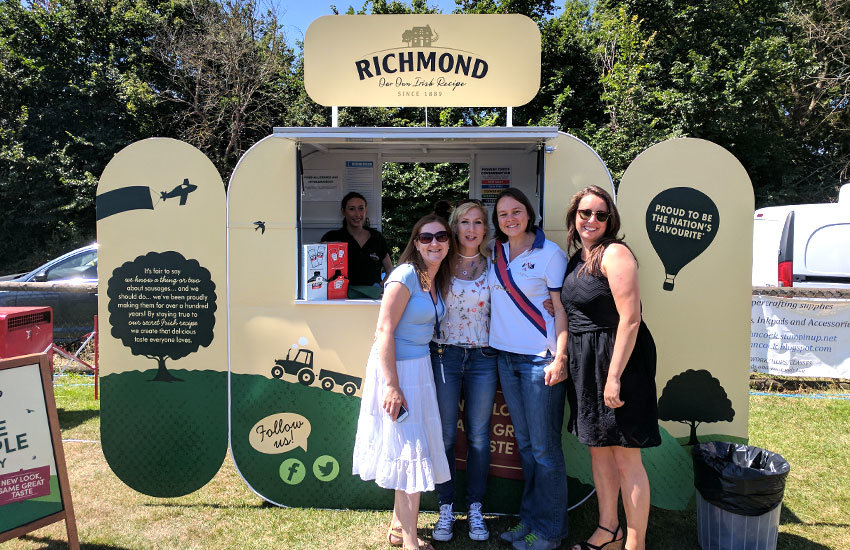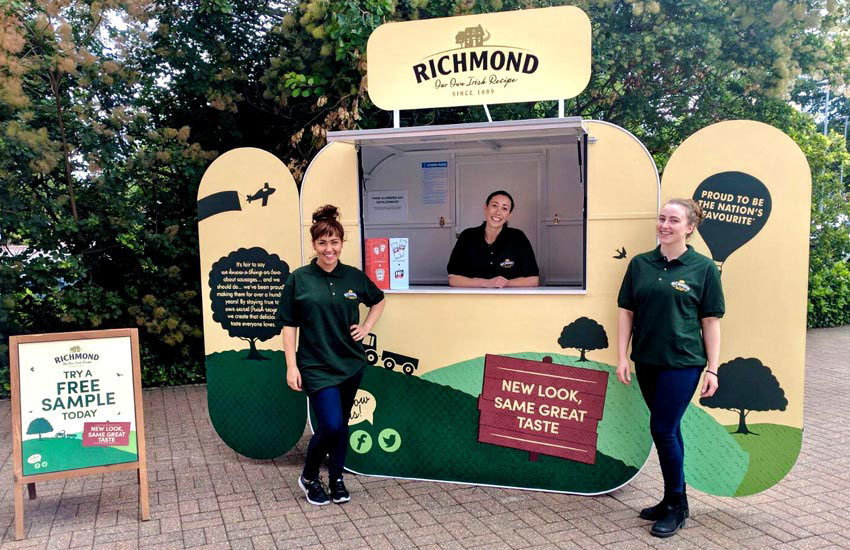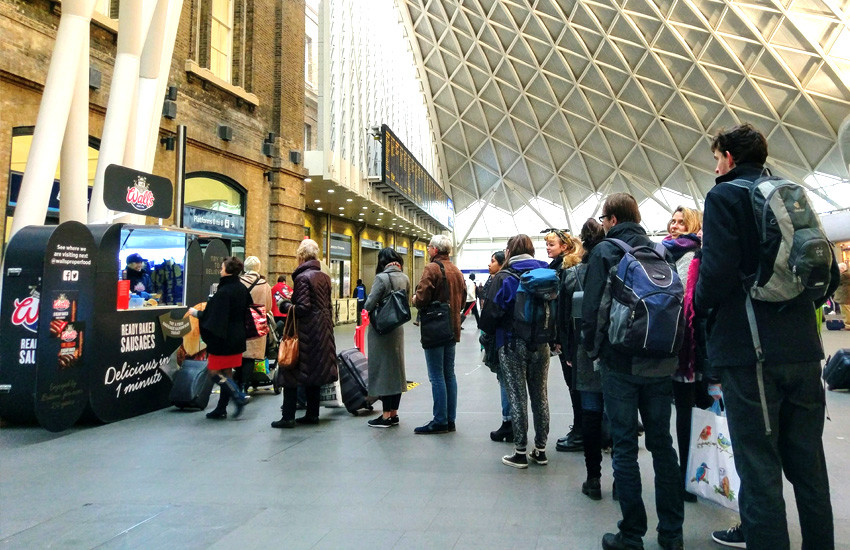 We've developed our unique product sampling pods to fit in small spaces but with a large enough capacity to house ovens, microwaves, fridges, stock and other sampling equipment.
Small enough to fit in a Luton van, complete with internal LED lighting, domestic 3 pin plug sockets and either a 16amp or 32amp power hook up (to a portable generator or hard wired power source) the sampling pods are perfect for regular campaign use and the wear and tear of nationwide roadshows.
We manage product sampling activation and sampling pod hire across the UK including London, Leeds, Manchester, Edinburgh, Glasgow, Birmingham, Newcastle, Cardiff, Bristol, Liverpool and more.
Designed to eliminate the need for a traditional branded gazebo, the self-contained pods protect against the typical British weather, are fully waterproof and resistant to high winds (the side wings and roof sign can be folded away in the event of poor weather, allowing the activity to continue).
Custom built and branded to order they're perfect for both warm, chilled and frozen pre-packaged product samples and create a high visual impact. Available for both hire and purchase.
Tried and tested inside trains stations, at university campuses, in major shopping and city centres, we provide full campaign management including sampling staff.
Need to hire one of our branded sampling pods or sampling bins for your event or campaign?