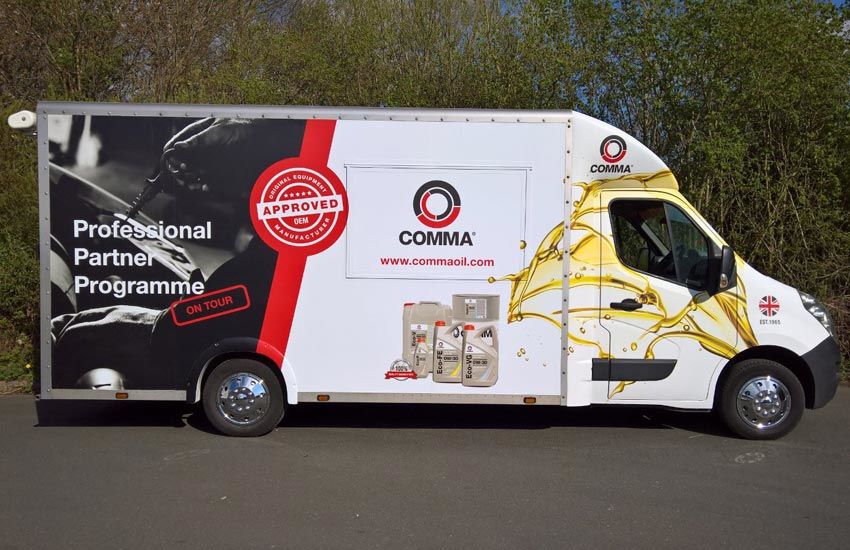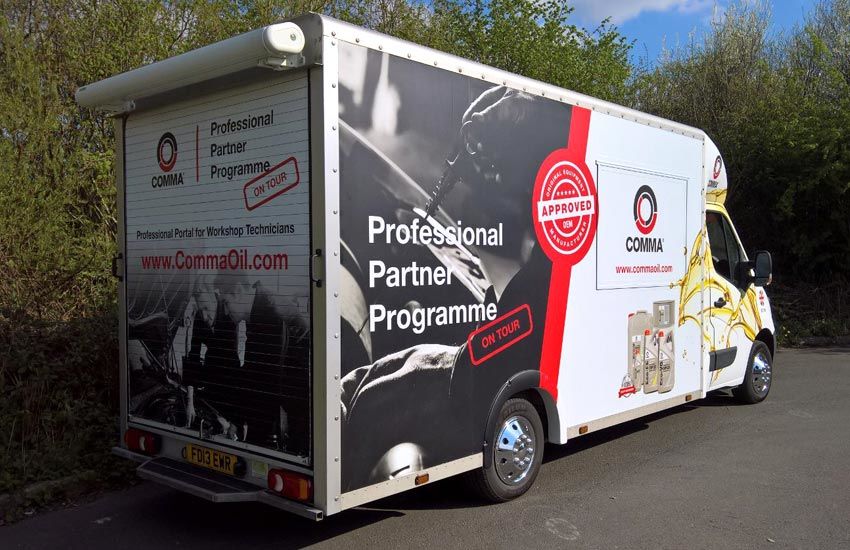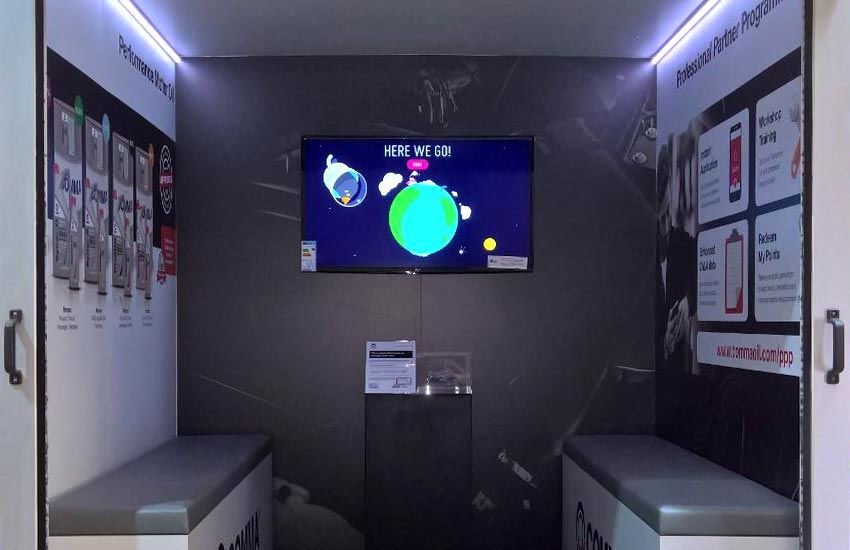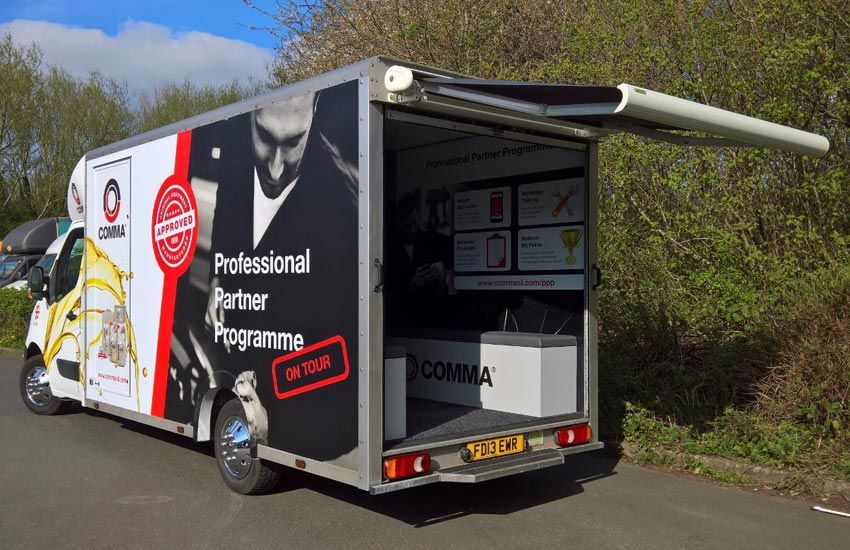 Working with Comma Oil's communications partner we converted one of our own box vans into a fully functional promotional vehicle.
Starting life as just a plain white shell we wrapped the van in Comma Oil branding and completely transformed the inside into a useable working space for both team members and customers.
After panelling and branding the interior walls to create an informative and professional environment we equipped the van with an LED TV, padded benches with under seat storage, leaflet dispensers, iPad and mount, charging points and an example of a broken turbo presented in a perspex case all powered either by a small 2kVA suitcase generator or on-site mains.
Visiting Comma Oil stockists and distributors across the UK the van went on tour for three full months promoting the 'Professional Partner Programme', registering new distributors and educating staff members about the product range and benefits.
Got an idea for a branded promo vehicle or experiential campaign?
Contact us or call 0113 243 8194.