A custom promo vehicle for visiting trade partners.
Comma Oil needed a mobile solution to tour the UK demonstrating the benefits of using their products to its trade partners and driving sales.
So we suggested one our 'blank canvas' promo vehicles. With all the room required inside we set to work converting this simple white box van into a fully mobile brand experience.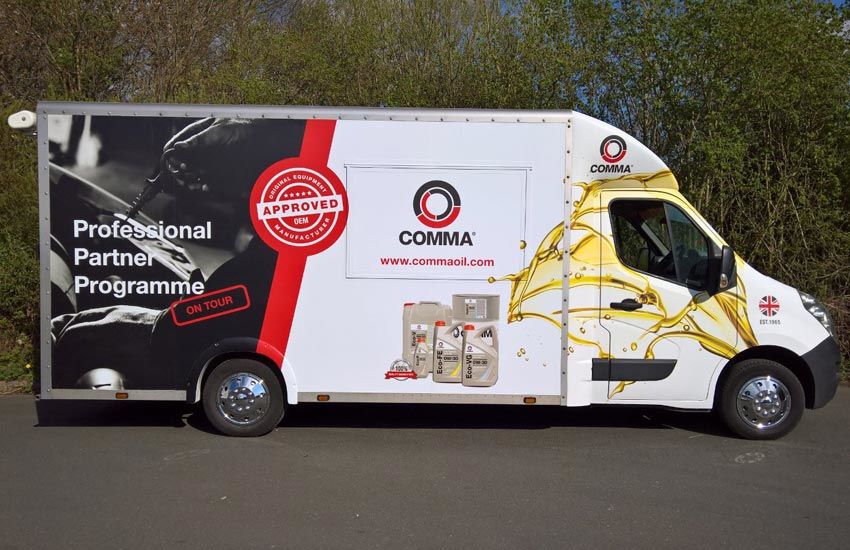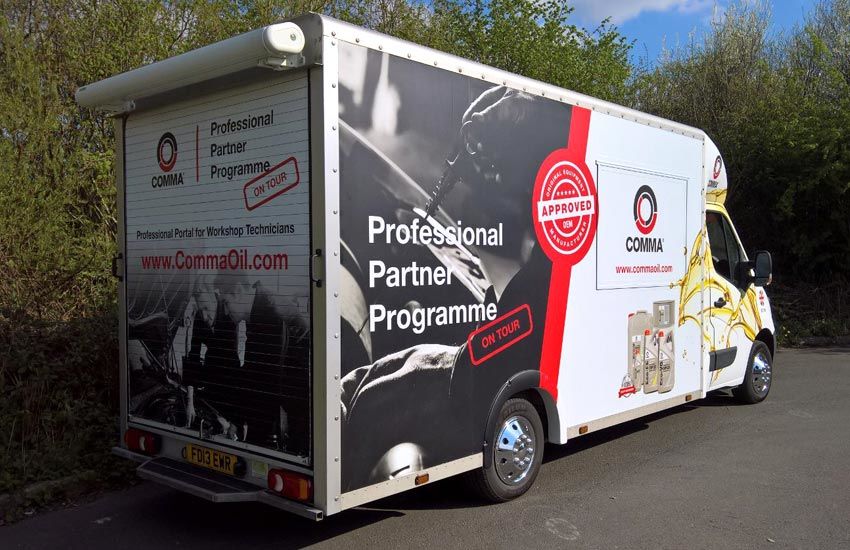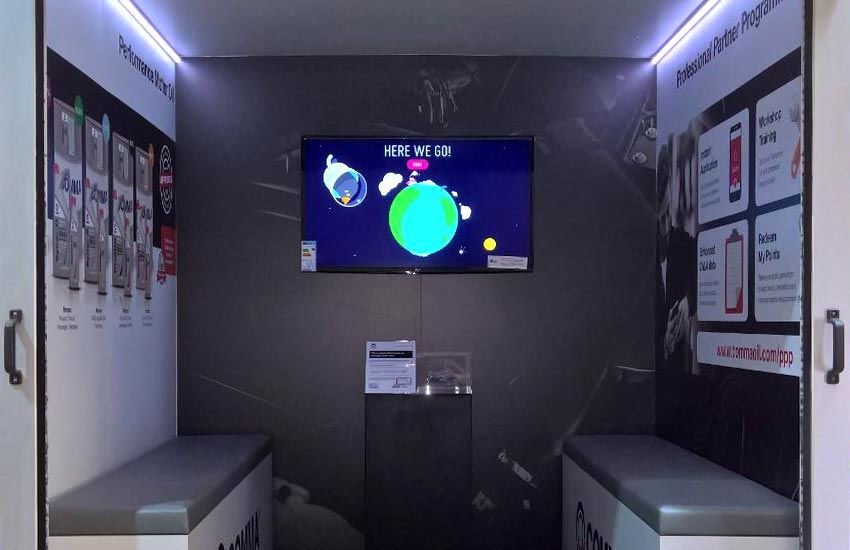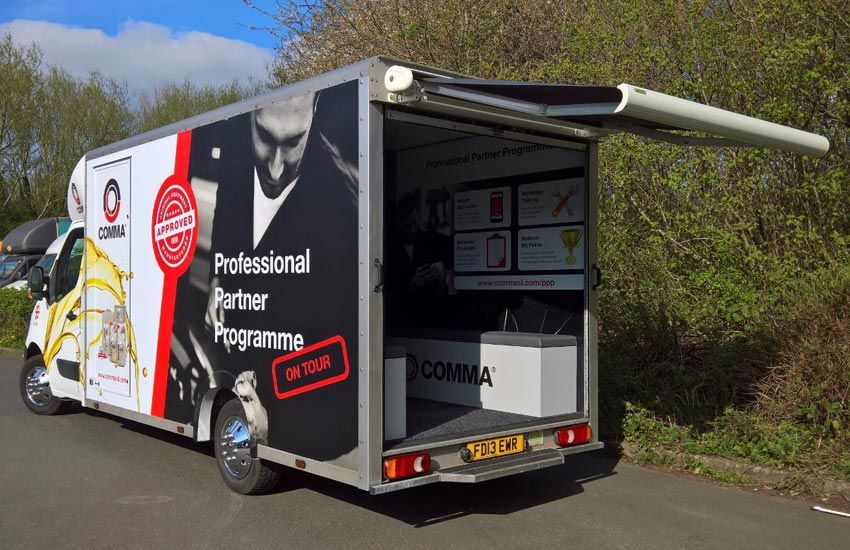 Custom promo vehicles
From simple van to custom promo vehicle. Starting life as just a plain white shell we wrapped the van in Comma Oil branding and completely transformed the inside into a useable working space for both team members and customers. After panelling and branding the interior walls to create an informative and professional environment we equipped the van with:
• an LED TV on the bulkhead wall
• padded benches with under seat storage
• leaflet dispensers
• iPad and mount
• charging points
• a perspex case containing a broken turbo
• 2kva portable generator
• option for mains power
Using separate split power points inside and outside the vehicle allowed us to draw power from both the portable generator (where no on-site power was available) and from a direct source (such as a hard wired power socket). This gave the team the flexibility to visit as many different types of trade partners as possible, whether power was available or not.
Experiential tour
Visiting Comma Oil stockists and distributors across the UK the van went on tour for three full months promoting the 'Professional Partner Programme', registering new distributors and educating staff members about the product range and benefits. The purpose of the broken turbo inside the perspex case was to show how less suitable oil products can affect or even damage parts of integral machinery.
Contact us
Got an idea for a branded promo vehicle or experiential campaign? Contact us or call 0113 243 8194.
Check out what clients are saying about us here.