Promotional ice cream van hire for product sampling & experiential.
Our ice cream van hire service is perfect for sampling, experiential product launches and promotion of non-food brands.
We've created branded sampling ice creams vans for alcohol, skincare product launches, holiday companies, sweets and snack bars, celebrity perfumes and fizzy drinks. From Leeds, London, Manchester, Edinburgh, Glasgow to Birmingham, Bristol, Cardiff, Newcastle and more we can take our sampling ice cream vans across the length and breadth of the country. We've even taken Percy Pig on tour…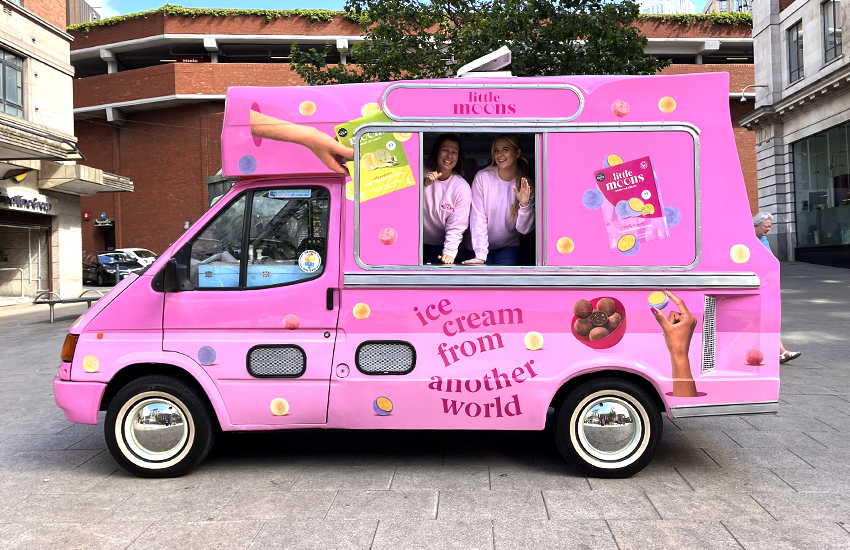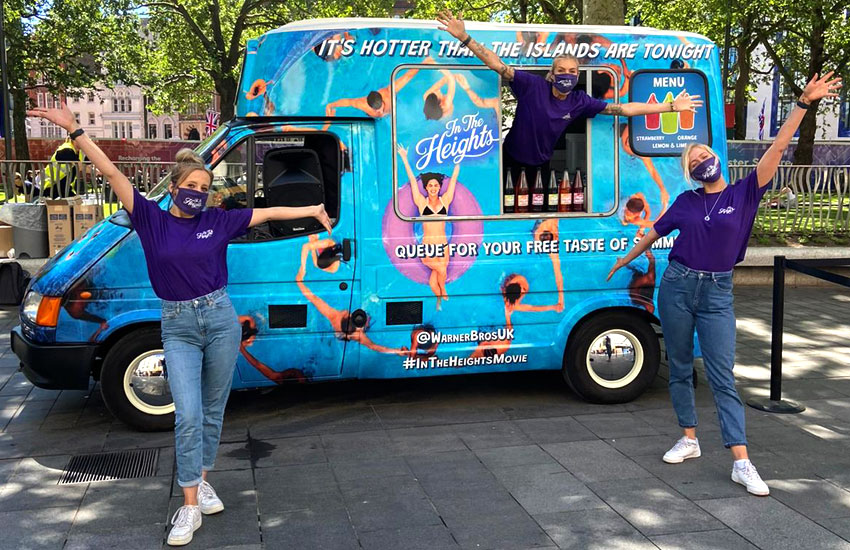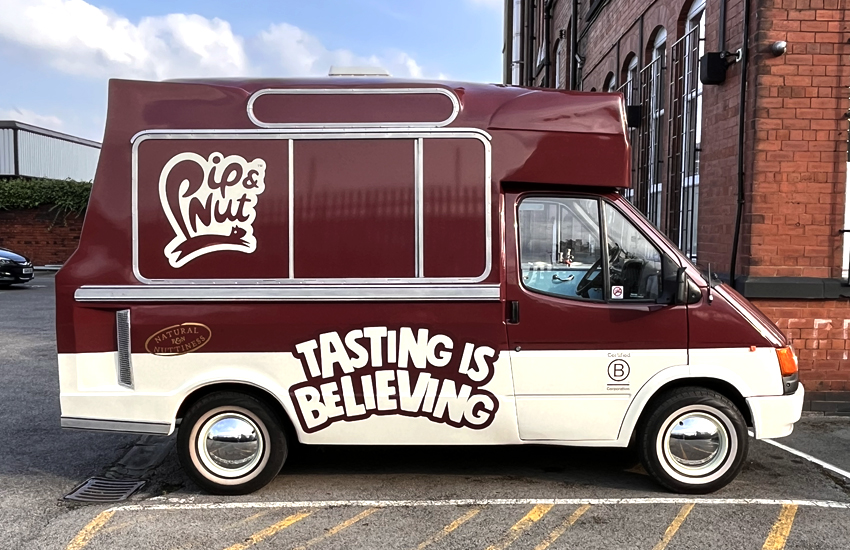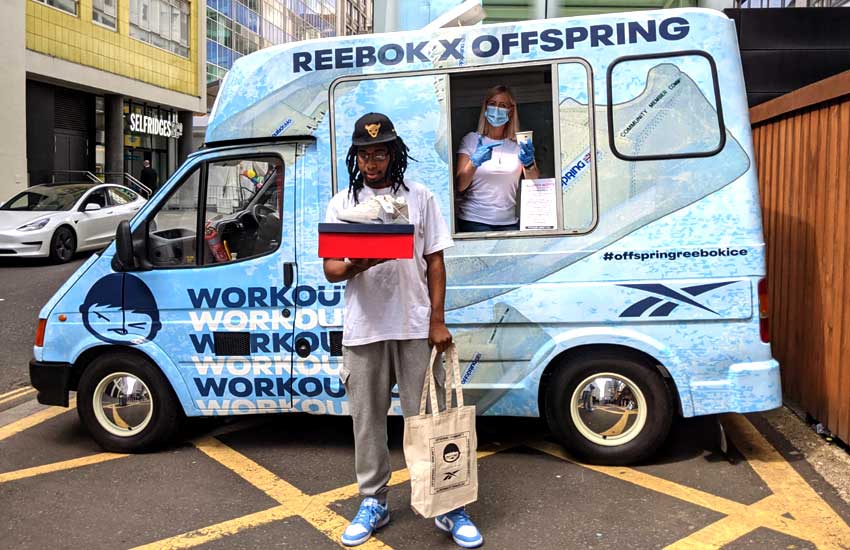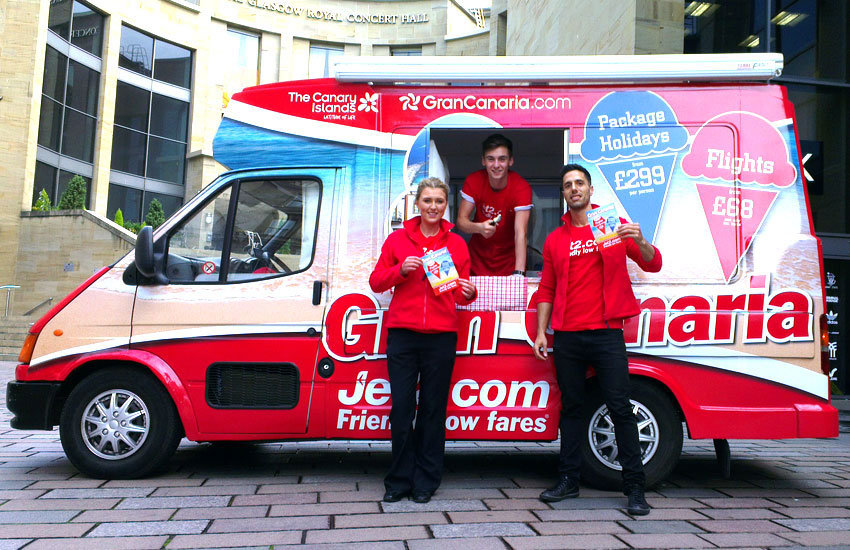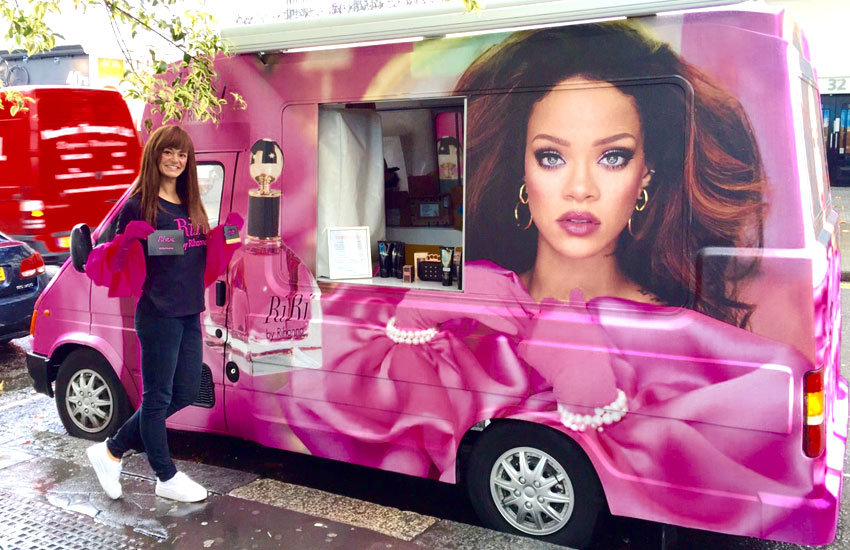 Ice Cream Van Hire
Hire our fully branded Mr. Whippy-style ice cream van with fridges and freezer compartments for chilled or frozen food product samples. Or you could use it for an experiential campaign to launch a new non-food product. Whatever you need to hire our ice cream van for, we can adapt and convert it to suit the product. Whether it's a new alcoholic drink you want to sample in city centres, a new skincare cream launching in cosmetics stores nationwide or promoting graduate careers for a high-street supermarket chain it's the ideal versatile, self-contained vehicle for promotional activity.
Ice Cream Van Sampling
We're constantly researching and booking event spaces and permits for product sampling and product launches. We deal with the application forms, the health and safety, RAMS documents, specification of the spaces – all the time consuming detail that makes a successful campaign. We know all the best sampling spots across the country and we also know which of them require permits and which of them don't. Here are some typical examples of sampling sites:
Product Sampling Staff
Every week you'll find our teams somewhere in the country handing a new product of some description to consumers. Whether it's in a supermarket, at a train station, an exhibition or a city centre we provide only the very best product sampling staff. Carrying a minimum of Food Hygiene Level 2 our staff have years of experience in handling procedures and the correct protocols for safe and hygienic distribution of food and non-food products to help drive product sales. We've got a few 5* reviews to show for it.
Total Logistics Management
We manage everything from branding, wrapping, logistics, scheduling and planning to health and safety, supplying drivers, event managers, promo staff and event staff for brands and agencies alike. We'll wrap it, provide drivers, promotional staff, created schedules and manage logistics including site plans, applications, driver routes and health and safety. We can keep chilled or frozen stock on board with additional chest freezers and fridges – we'll even help manage stock deliveries and collections.
Contact Us
Got an idea for a promotional vehicle, branded ice cream van or need a quote? Call us on 0113 243 8194 or use the contact form below.