Pop-up sampling pod hire: the perfect sampling solution
Fully branded, weatherproof, with lift-up serving hatch and mains or generator powered our pop-up product sampling pod hire service provides a sturdy, durable and eye catching replacement for the traditional branded gazebo.
We've developed our unique product sampling pods to fit in small spaces but with a large enough capacity to house small ovens, microwaves, fridges, stock and other sampling equipment. Available fully branded (we'll even send you a design template) their high visual impact ensures consumers can't miss it. We also supply industry leading product sampling staff to support the activation.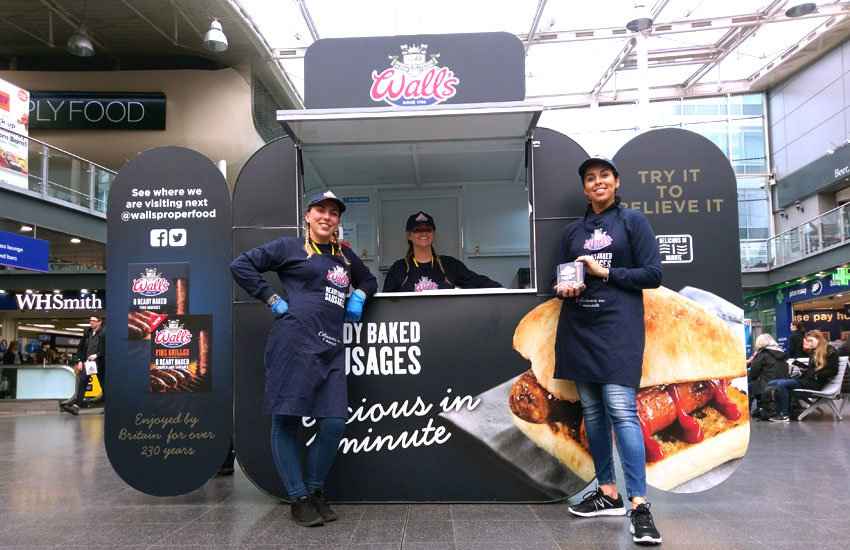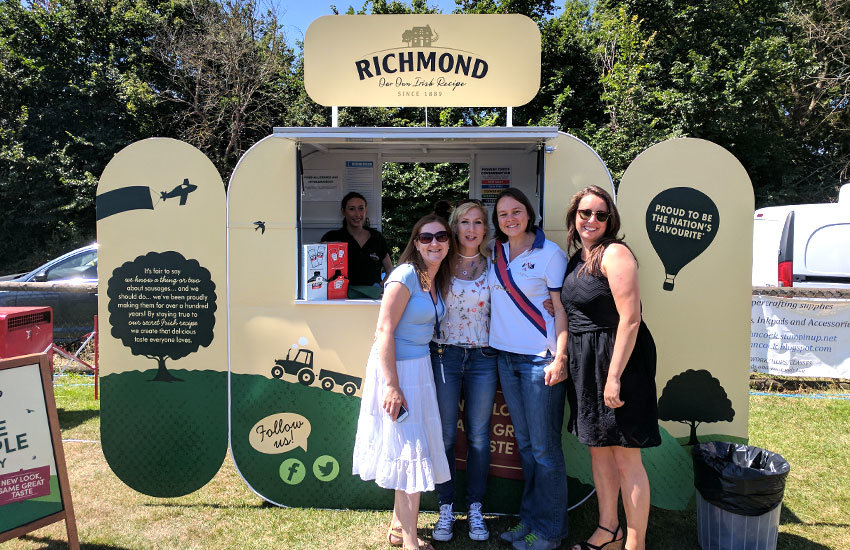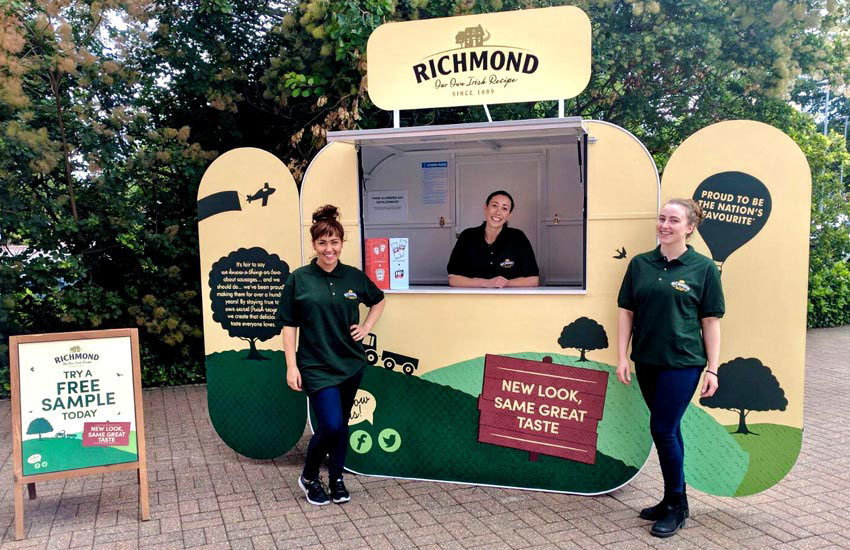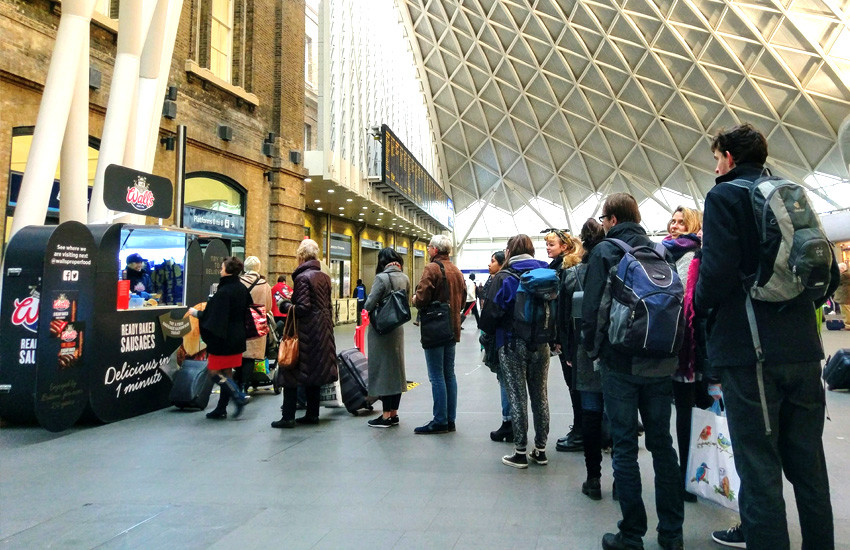 Pop-Up Sampling Pods
Designed to eliminate the need for a traditional branded gazebo, the self-contained pods protect against the typical British weather, are fully waterproof and resistant to high winds (the side wings and roof sign can be folded away in the event of poor weather, allowing the activity to continue).
How Big Are They?
Small enough to fit in a Luton van, complete with internal LED lighting, domestic 3 pin plug sockets and either a 16amp or 32amp power hook up (to a portable generator or hard wired power source) the sampling pods are perfect for regular campaign use and the wear and tear of nationwide roadshows. Approximate dimensions are: H-2000mm, D-1000mm, W-1000mm.
Can We Brand Them?
Yes our sampling pods can be fully brand wrapped including the side wings and roof sign. Custom built and branded they're perfect for both warm, chilled and frozen pre-packaged product samples and create a high visual impact. Available for both hire and purchase.
Sampling Staff
All our product sampling staff hold Food Hygiene Level 2 certification as a minimum requirement ensuring optimum food handling standards. Our team members are iMP staff – we never outsource – and they're professional, consumer and client facing. We've got plenty of 5* Google reviews to show for it. From energy drinks to snack bars, cereals to celebrity perfumes, ice cream to sausages, we estimate we've sampled more than 5 million products to consumers since 2008.
What About Logistics?
We specialise in sorting out all the logistics. That means we organise transportation, installation and removal of the sampling pods, find the best spaces to sample, book them and everything after that ensuring the brand to hand principle is delivered throughout the campaign. We have the infrastructure, equipment and the staff to deliver the activity. With a range of promotional sampling vehicles, sampling pods and sampling bins we're fully equipped and ready to go. With more than 9000 sqft of in-house workshops, storage and studios we are a truly in-house agency.
Need to hire one of our branded sampling pods or sampling bins for your event or campaign?