Hire shipping containers for pop-up events & experiential brand activations.
Create a unique, flexible, outdoor brand space or pop-up event with a fully equipped shipping container. Branded inside and out with bespoke interiors, LED lighting and paint finishes, shipping containers provide a visually impactful weather resistant hub for brands who want to get outside and get noticed.
The first promotional shipping container we created was for PureGym. They tasked us with creating an experiential event that could be transported around the country to create brand exposure and generate sign-ups for PureGym's new nationwide gyms. It had to be self-contained, unique, visually impactful and push the hashtag #BringYourIncredible. Since then we've designed, converted and built some impressive containers and branded installations.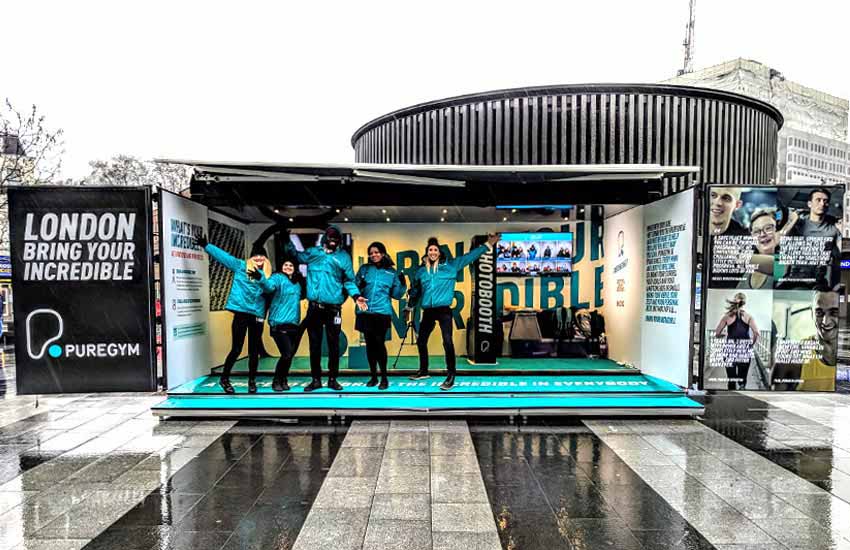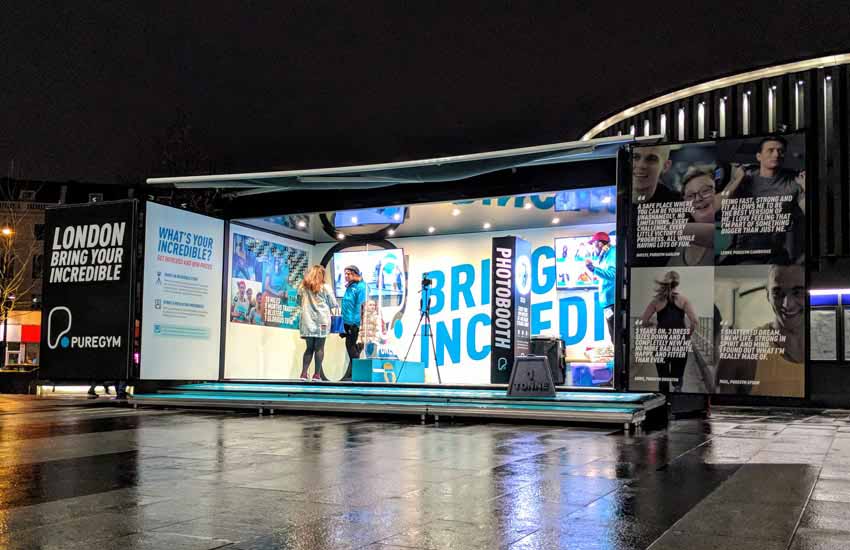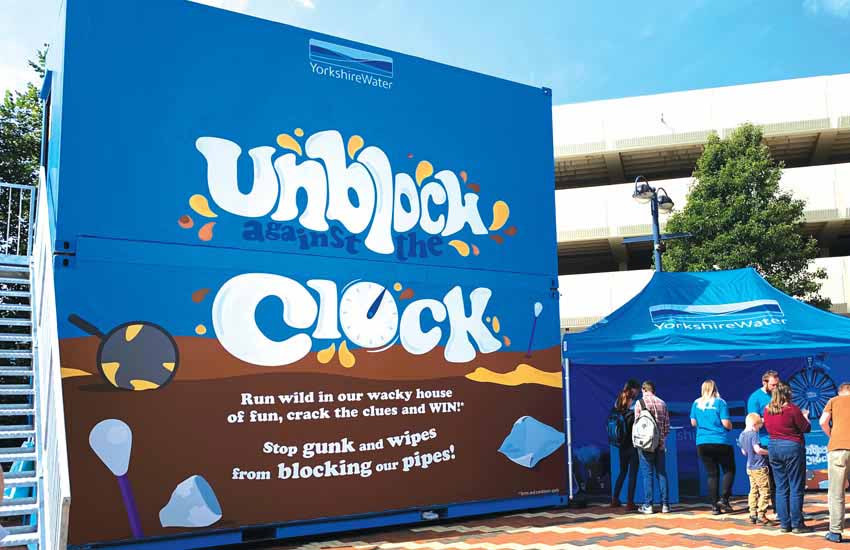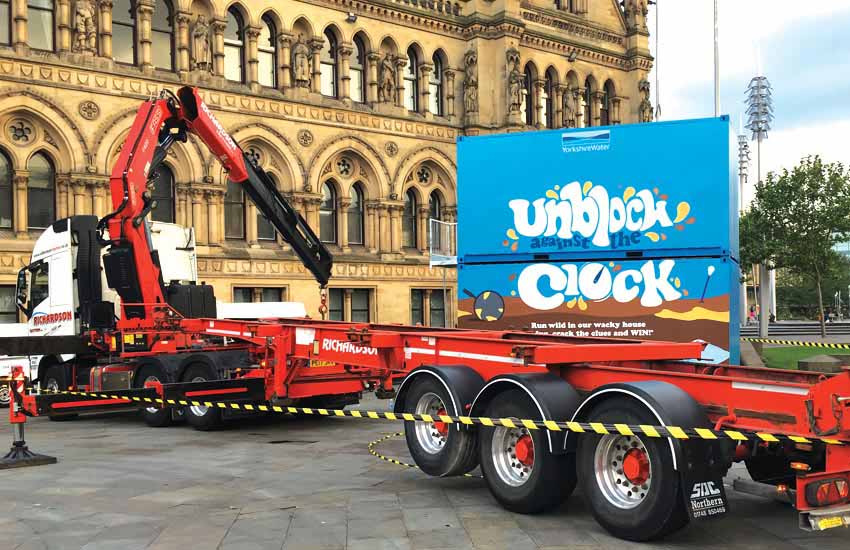 Why Hire A Shipping Container?
There are so many positive reasons to hire a shipping container for experiential, sampling and marketing campaigns. For one thing they're so much more durable and weather resistant than the usual pop-up gazebo and although they look (suitably) expensive they're not as costly as you might think. They're fully brand-able, customisable inside and out, relatively easy to transport and are totally secure if you need to keep valuable event equipment unattended on-site. But most of all they just look impressive and cool. We can fit them out with lighting, power, flooring, walls… you name it, if it'll fit inside we can install it. The double-decker shipping container we developed and built for Yorkshire Water is a great example of what can be achieved with a bit of creativity.
Experiential Pop-Up Containers
A shipping container is an ideal way to create a brand event space where other alternatives (like traditional 3m x 3m pop-up gazebos) just wouldn't cut it. Weather resistant and with a great visual presence we've specced containers of a few different shapes and sizes (and heights) to suit different brand strategies. From 10ft cube containers, 20ft long boxes with top floor balconies to massive 40ft long units – if you've got an idea for a pop-up brand experience that needs one of these awesome pieces of equipment, call us. Some ideas for uses are:
pop-up stores
pop-up shops
festival bars
city centre events
pop-up kitchens
product sampling hubs
Shipping Container Logistics
Although shipping containers come in various different sizes we can organise getting them delivered, installed, set up and removed from site. Whether it's a festival, city centre or outside a train station our heavy-duty transport partners can arrange the appropriate vehicle (check out the photo of one of the cranes we used above). So that we can get your bespoke shipping container safely to and from the event we look after:
event space research & management
logistical elements like storage & transport
planning event schedules
total event management
event install, event breakdown & site crews
What About Event Spaces?
There are all kinds of event spaces for experiential, sampling and product launches across the country. From Leeds to London, Edinburgh to Glasgow, Manchester to Liverpool, Birmingham to Cardiff, if there's an event space available for hire it's likely we've been there and done it or we can book it. Depending on the type of activity or campaign we'll research, book and manage the space for our clients, saving valuable planning time. We know the best locations, which are best for particular types of demographic, which ones have good footfall and are best value for money – our experience working with event spaces is invaluable. Types of event space sites for brand campaigns include:
city centre pedestrian areas (e.g. Albion Street Leeds, Queen Street Birmingham)
train station experiential sites (e.g. Waterloo, Victoria, Kings X)
tube station sampling spaces (eg. Great Portland St, Shoreditch)
supermarket aisles, foyers & car parks (eg. Sainsburys, Tesco, Asda, Morrisons)
shopping centre event spaces (eg. Arndale Centre Manchester, Bullring Birmingham)
sports event & stadium experiential (e.g. football, cricket)
music & consumer festival experiential (eg. Taste of London, Countryfile Live, LoveBox)
theme park attractions (e.g. Alton Towers, Legoland, Flamingoland)
Contact Us
If you've got a rough plan for a custom shipping container, pop up container or brand experience that needs a shipping container we can develop it and make it a reality. Contact us through the form below, email or call us on 0113 243 8194.