Shipping Container Hire & Pop Up Containers
Hire shipping containers for pop-up events & experiential brand activations.
Create a unique, flexible, outdoor brand space or pop-up event with a fully equipped shipping container. Branded inside and out with bespoke interiors, LED lighting and paint finishes, shipping containers provide a visually impactful weather resistant hub for brands who want to get outside and get noticed.
The first bespoke shipping container we created for PureGym was when they tasked us with finding an experiential solution to promote the brand's rapid expansion and USP's to consumers through a nationwide roadshow titled #BringYourIncredible. Since then we've designed, converted and built some impressive containers and branded installations.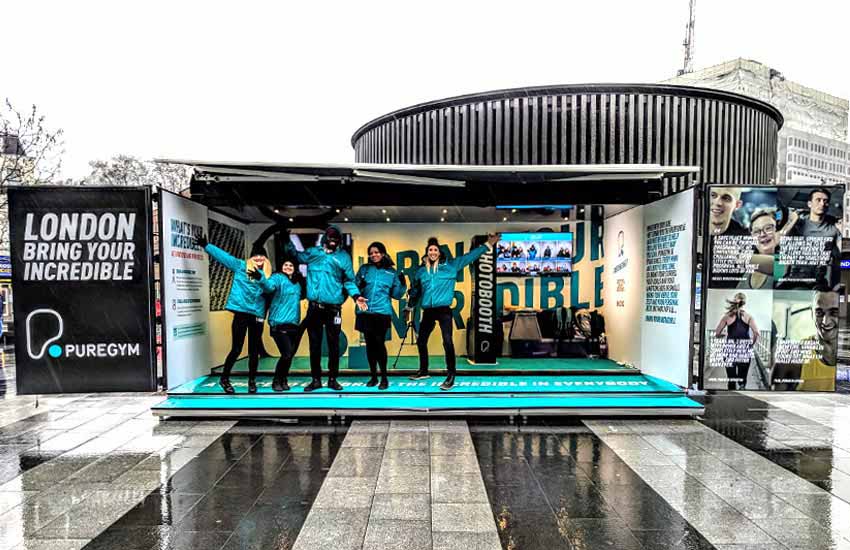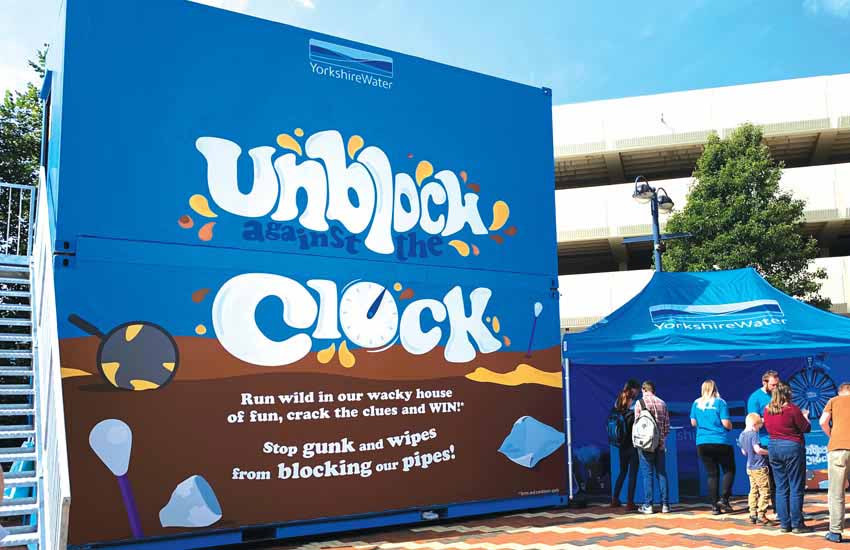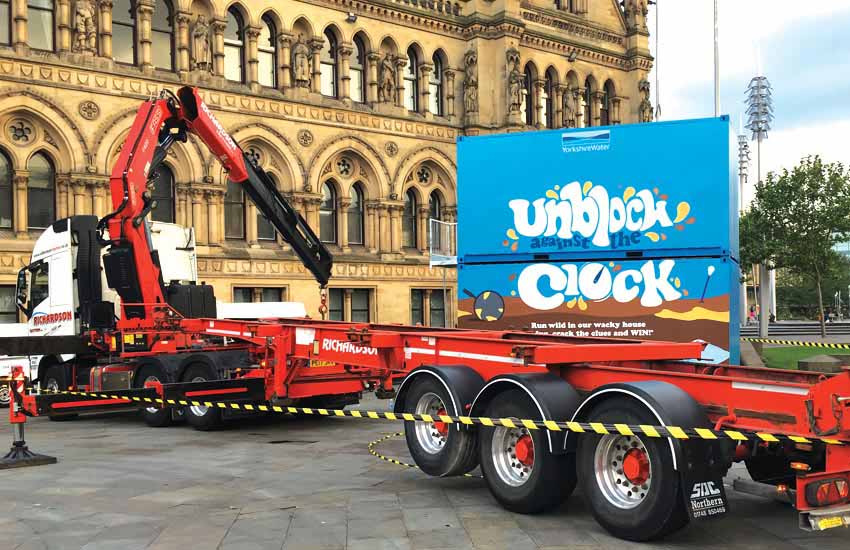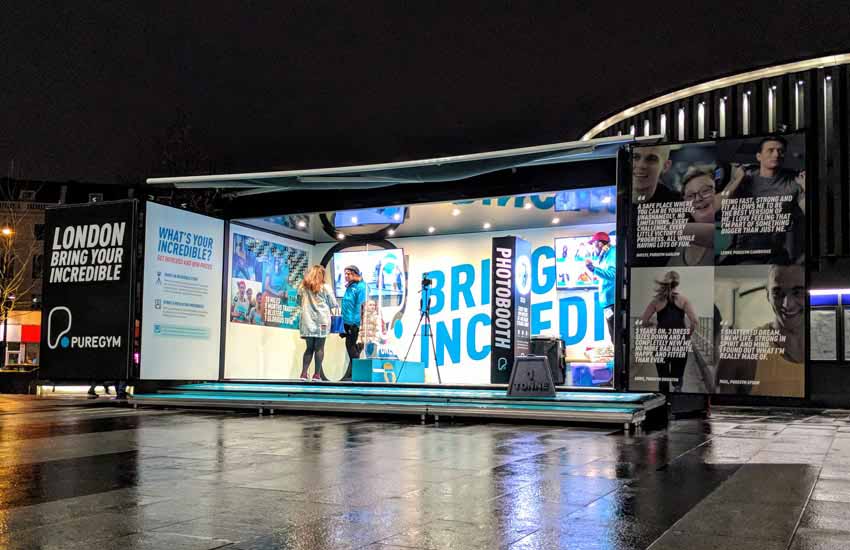 Why hire a shipping container?
A perfect solution for outdoor events we hire out, build, install and fully equip promotional shipping containers. Fully branded inside and out (and less expensive than you might think) if you've got a brand campaign that needs a durable, tough and industrial looking installation or hub we can help. Weatherproof, secure, fitted with LED lighting, power sockets, bespoke flooring and steps we can customise the shipping container to suit the activation. Check out the double-decker shipping container we designed and created for Yorkshire Water.
Experiential Pop-Up Containers
Shipping containers are a great way to create branded event spaces where a gazebo just wouldn't be suitable or premium enough. Resistant to the great British weather, visually impactful (they look pretty cool) and versatile we can pretty much put anything inside. Sizes range from 10ft cube-style containers, 20ft units with mezzanine balconies to huge 40ft long containers. Ideal for:
pop-up stores
pop-up shops
festivals
city centre events
pop-up kitchens
Shipping Container Logistics
Although shipping containers come in various different sizes we can organise getting them delivered, installed, set up and removed from site. Whether it's a festival, city centre or outside a train station our heavy-duty transport partners can arrange the appropriate vehicle (check out the photo of one of the cranes we used above). So that we can get your bespoke shipping container safely to and from the event we look after:
site research, applications and bookings
logistics, deliveries, storage & transportation
scheduling & route planning
event management, installation & derig
event managers, staff and drivers
What About Event Spaces?
We research, book and hire event spaces on a daily basis for experiential campaigns and product sampling. We deal with the application forms, the health and safety, RAMS documents, specification of the spaces – all the fine detail that takes the time to put the campaign together. We book event spaces across the country from Leeds to London, Edinburgh to Glasgow, Manchester to Liverpool, Birmingham, Cardiff, Bristol, Newcastle, Brighton and more. Typical locations for brand activations include:
city centres (e.g. Briggate Leeds, Piccadilly Gardens Manchester)
train stations (e.g. Kings Cross)
tube stations (eg. Embankment, Covent Garden)
supermarket stores (eg. Sainsburys, Tesco, Asda, Morrisons)
shopping centres (eg. Trafford Centre Manchester, Trinity Leeds)
sporting events and stadiums (e.g. Headingley, Emirates, Anfield)
festivals (eg. Taste, BBC Good Food, LoveBox)
theme parks (e.g.. Thorpe Park, Chessington)
If you've got an idea for a custom shipping container, pop up container or brand experience that needs a shipping container we can bring it to life.
Contact us using the form below, email us or call 0113 243 8194.