Yorkshire Water Shipping Container
Experiential shipping container pop-up for Yorkshire Water.
Pushing our reputation as one of the leading experiential agencies to the max, we built this unique piece of kit.
Following the success of an integrated campaign to reduce blockages in hotspot areas through an experiential tour executed by iMP, Yorkshire Water further commissioned us to develop and create an escape room style consumer experience.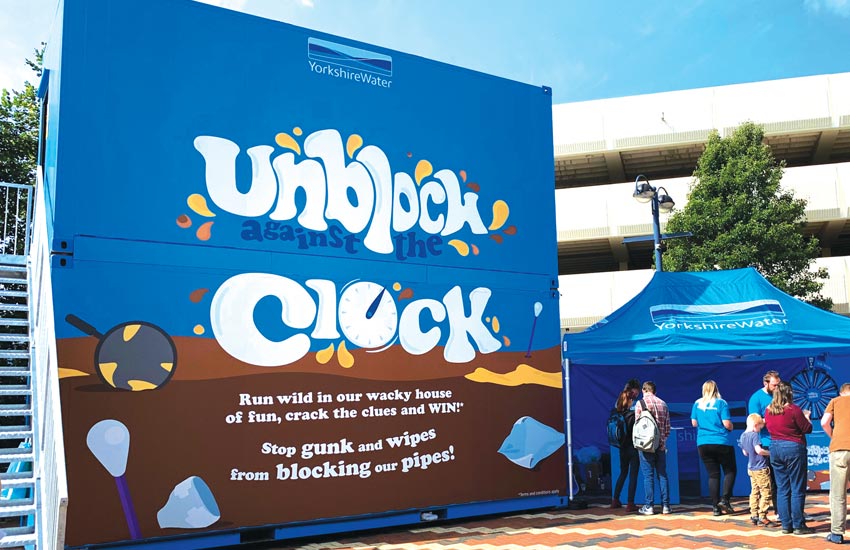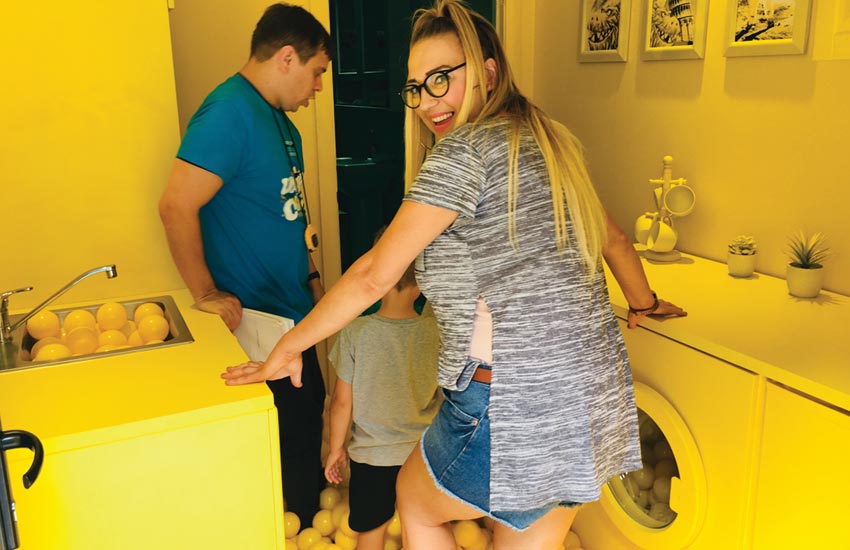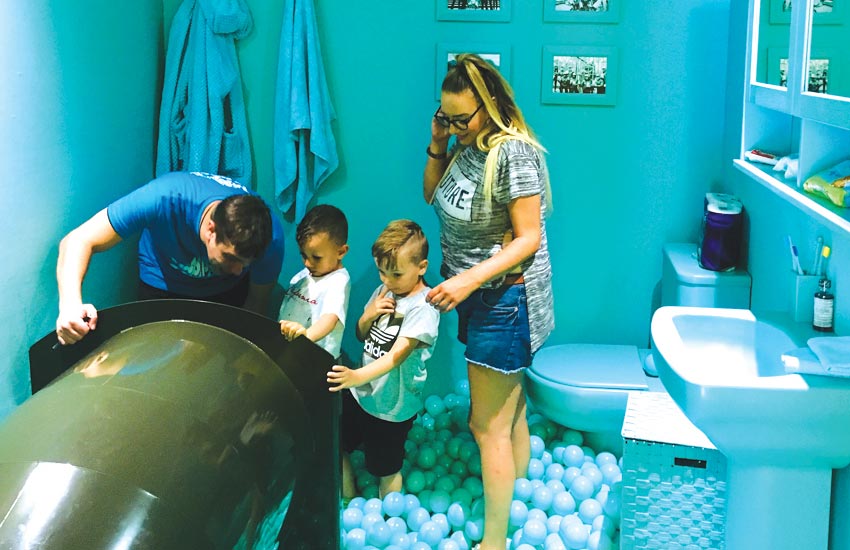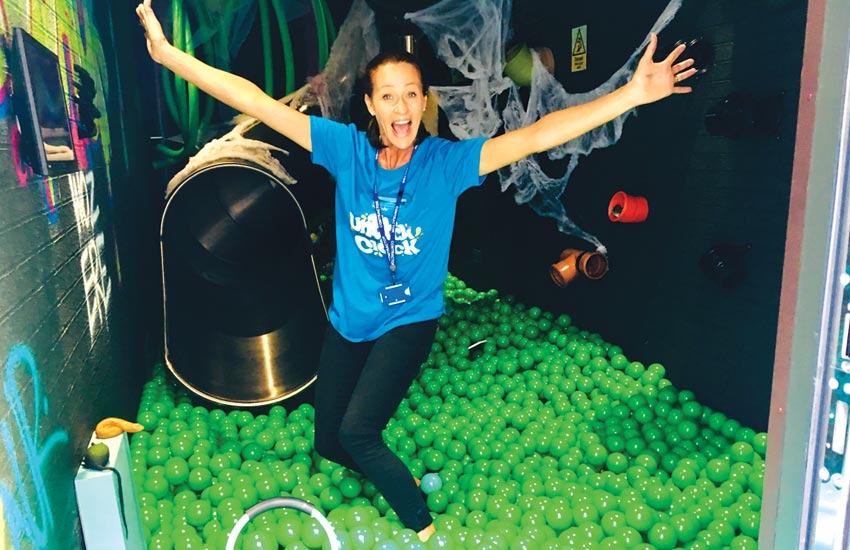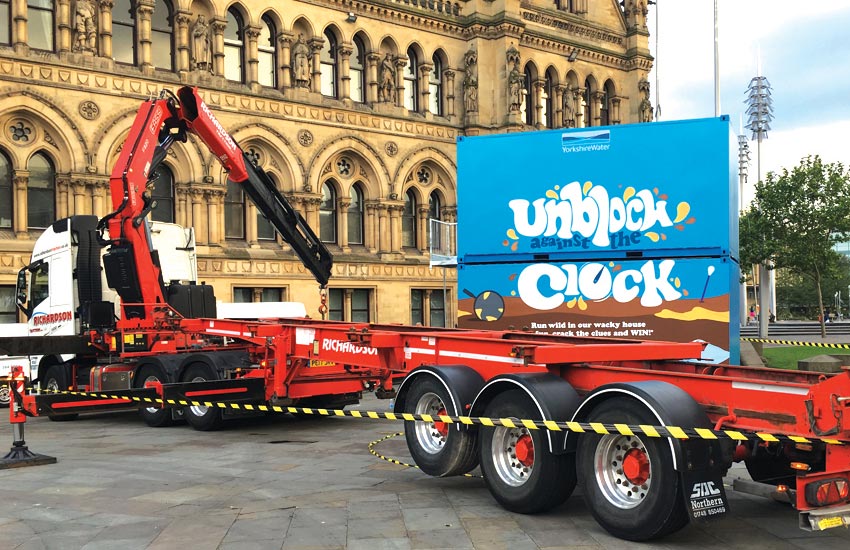 What's the experience?
Called 'Unblock Against The Clock' and constructed from two shipping containers stacked on top of each other, this (literally) huge brand activation includes three fully colour coordinated rooms: a kitchen, a bathroom and a sewer (of course). The top and bottom containers are linked by a bespoke twisting tubular slide which leads down from the kitchen and bathroom into mock sewer complete with fatberg, rats, spiders and other blockage nasties.
How did it work?
Led by an iMP 'Crystal Maze' style host and brand ambassadors, consumers are challenged to solve clues against-the-clock via touchscreen systems in each of the rooms. The clues direct consumers to non-flushable items hidden somewhere inside the room. Once found consumers are then able to move on to the next room. Not as easy as it might sound as the containers hold a colossal 26,000 ball-pool balls making it all the more difficult to find the rogue items.
Why shipping containers?
Shipping containers are a great way to create branded event spaces where a gazebo just wouldn't be suitable or premium enough. Resistant to the great British weather, visually impactful (they look pretty cool) and versatile we can pretty much put anything inside. Sizes range from 10ft cube-style containers, 20ft units with mezzanine balconies to huge 40ft long containers.
Why did we do it?
The premise of the activation is to educate consumers about what NOT to flush down the toilet or sink at home, thereby reducing blockages and the number of costly residential callouts by Yorkshire Water. Every year, Yorkshire Water is called out to more than 30,000 sewer blockages across the region, costing £2.4 million with 40% of these blockages being caused by wet wipes flushed down toilets. Visiting Leeds, Bradford, Wakefield, Huddersfield and Sheffield city centres, the tour has helped significantly reduce the number of blockages and continues throughout 'Unblocktober' across Yorkshire.
Is there a video?
You bet there is – the full experience promotional video is available to view here. There's also a feature in FMBE here.
What did we think?
David Gibbons, Managing Director of iMP said "This is certainly one of our most technically challenging experiential activations to date. We've created single storey shipping containers before, but never a bespoke double-decker shipping container with integrated slide and sewer. The team at Yorkshire Water were brilliant and allowed us the flexibility on how best to deliver this unique activation. Brilliant fun with an educational and serious environmental message – we're looking forward to the next unusual brief."