Promo Girls & Exhibition Girls
Professional, experienced, high calibre promo girls & exhibition girls.
We provide industry leading promo girls nationwide for all levels of client and consumer facing brand activations. Representing some of the world's biggest brands at some of the most famous events and exhibitions we have teams of reliable, presentable female team members across the country.
iMP manage and supply award-winning teams of promo girls and exhibition girls nationwide from Leeds to London working at events and exhibitions, product launches, trade and consumer shows and brand activations. From trade stand hostesses, conference delegate management to experiential staff, data capture and lead generation every iMP team member has a full profile including statistics, category or sector experience and specific skillsets.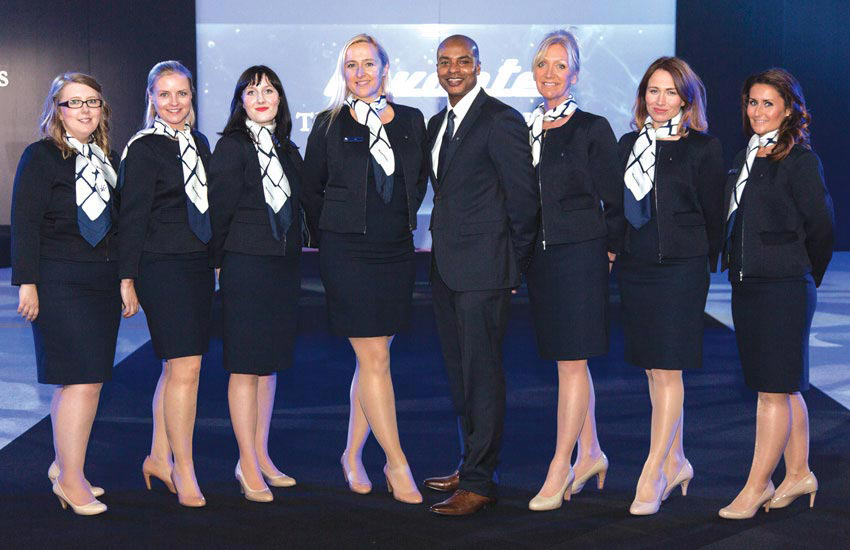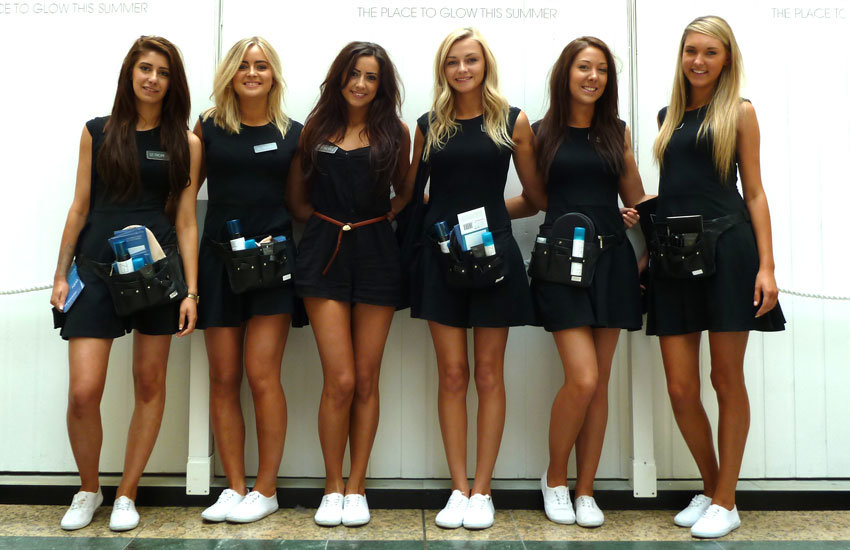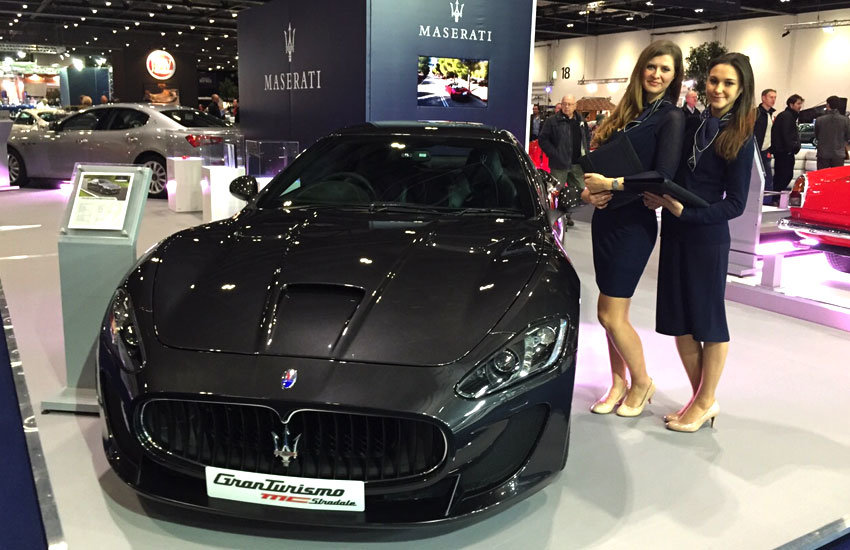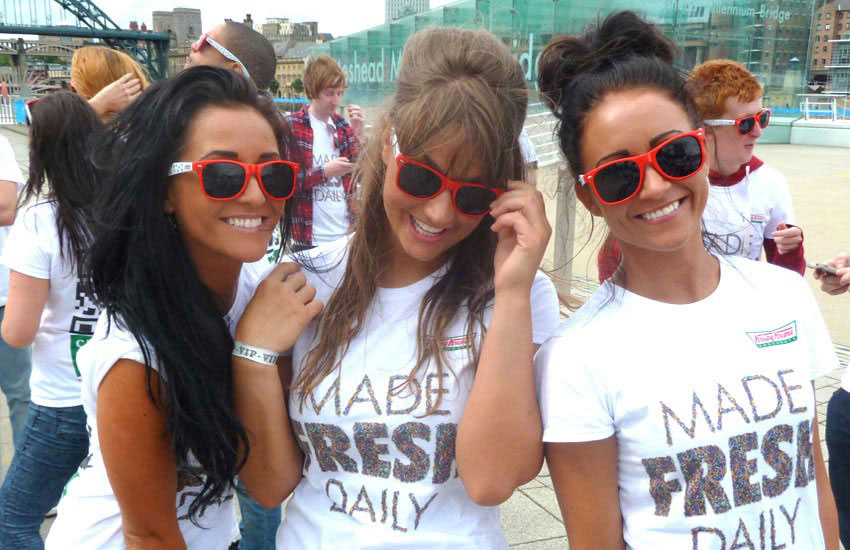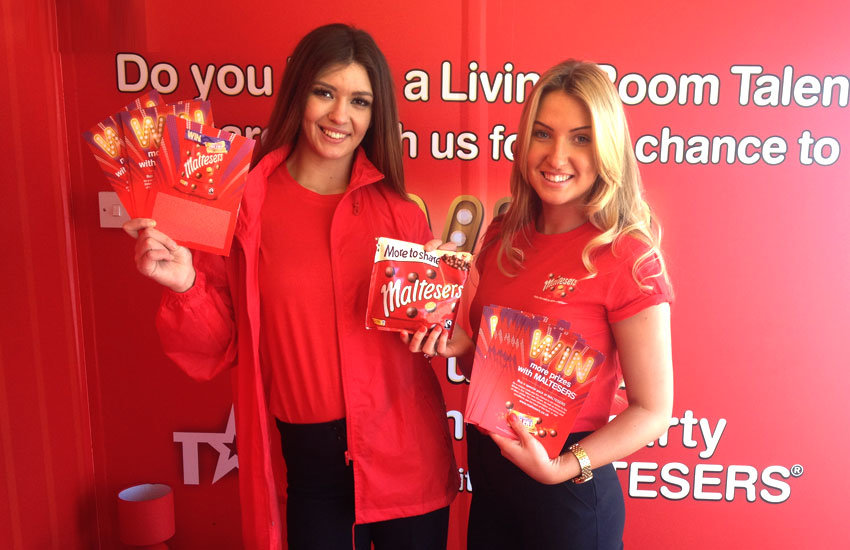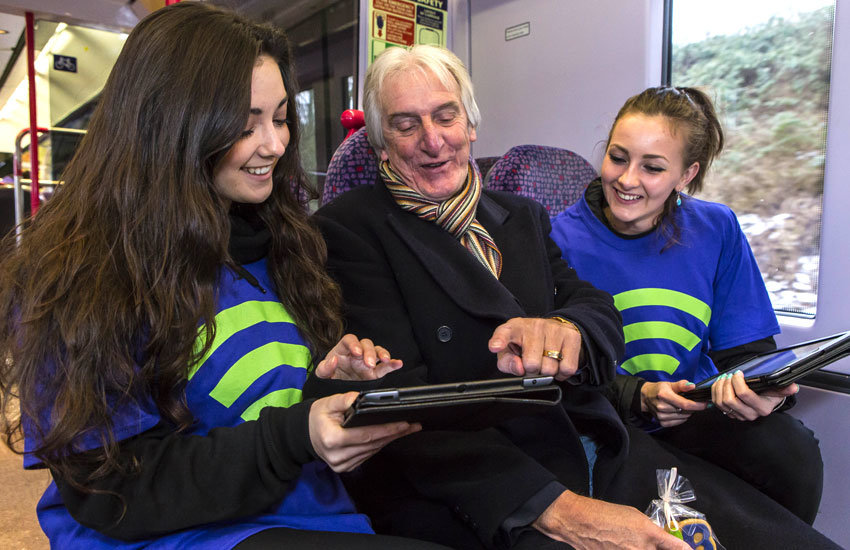 Professional Promo Girls
From simple on-street marketing and flyering to product sampling and exhibition staff we manage a core team of effective promo staff with 5* Google reviews. Reliable, experienced and managed via iMP head office our teams are industry leading examples, working with bluechip brands and on high profile nationwide campaigns. Quite simply our staff are some of the most reliable, hardest working and value for money in the promotional and marketing industry.
Exhibition Girls Agency
We don't really like to call ourselves an exhibition girls agency but we do take great pride in providing superb staff. Always fully briefed, well dressed, presentable and punctual we make a point of only using iMP staff. That means we recruit, train and elect our staff for each individual task, campaign or client. We don't outsource… why? Because it's not a reliable (or ethical) way of providing class-leading staff for world-class brands. And we have a fantastic reputation to maintain. This can only be done by providing trustworthy and experienced staff: their success and our reputation hangs on their ability to perfectly represent your brand or product. We have staff for most sectors of promotional marketing including:
exhibition & conference staff
female brand ambassadors
in-store staff
flashmob teams
data capture girls
Working With Agencies & Brands
We work with both brands and agencies alike. If you need a dedicated, consumer or client facing team for your brand activation, event, exhibition or roadshow we are the leading provider of promo staff in the UK. We can also become an extension of your existing staffing channel through our 'white label' service where we will provide professional promotional staff under the banner of your agency.
Trusted Brand Partners
We have a portfolio of brands and clients who rely on us to deliver dedicated, corporate and consumer facing promo staff and brand ambassadors for brands like Maserati, Microsoft and PureGym to Rihanna and Wall's. We encourage our clients to get the most out of our staff with dedicated training and briefing updates. iMP staffing solutions are cost effective but we won't compromise on quality.
Contact Us
If you need to hire promo girls for your campaign, product launch, event or exhibition contact us on 0113 243 8194 or email us using the form below.