Hire our VW Camper van for events, experiential and product sampling.
Hire our VW Camper van or we can source and convert one for you. With a retro look, functional interior and full body wrap, a Camper van is a cool way to create high visual impact for any brand, product or event.
We offer a branded wrap and Camper van hire service, complete with driver or if you need something more long term we source, purchase and convert VW Campers turning them into bespoke branded promotional vehicles. We've created some pretty awesome promo vehicles including the classic VW Camper van, ice cream vans and promotional trailers.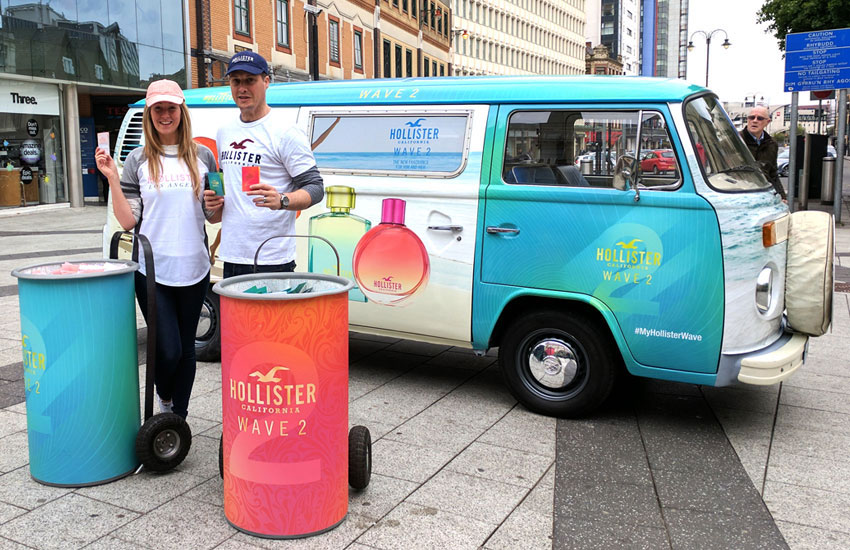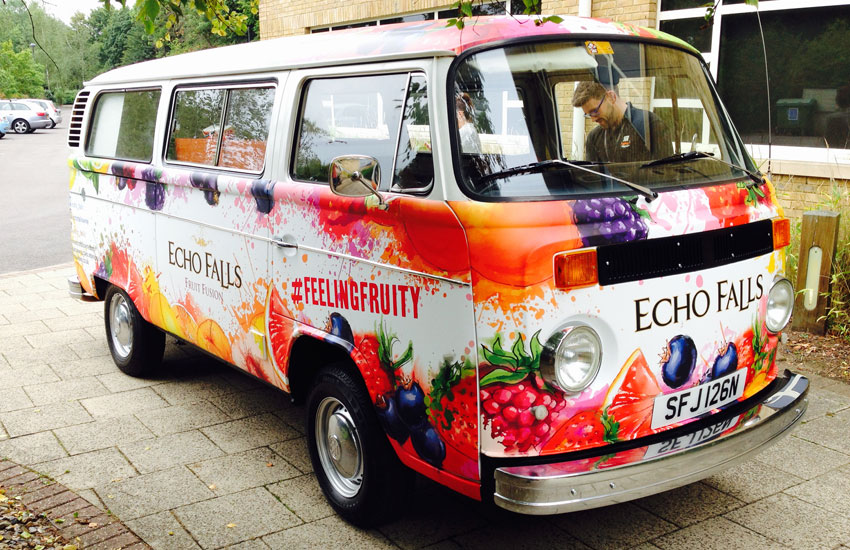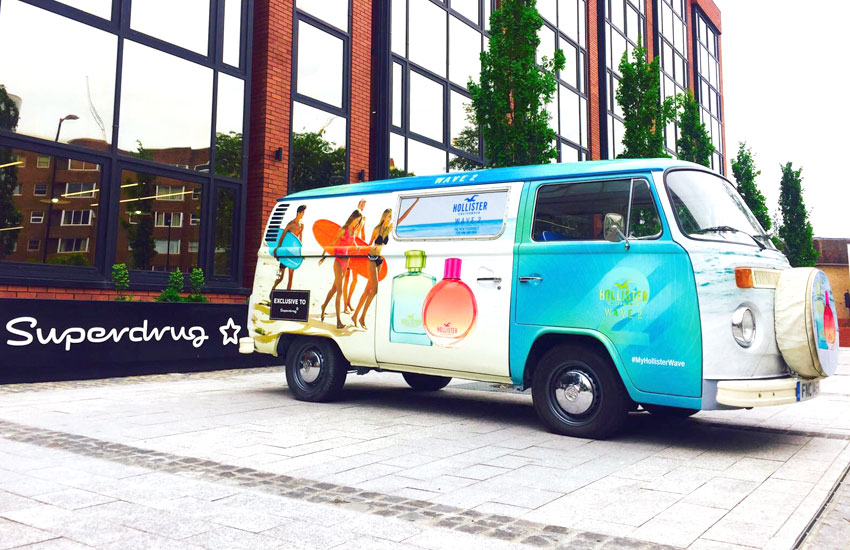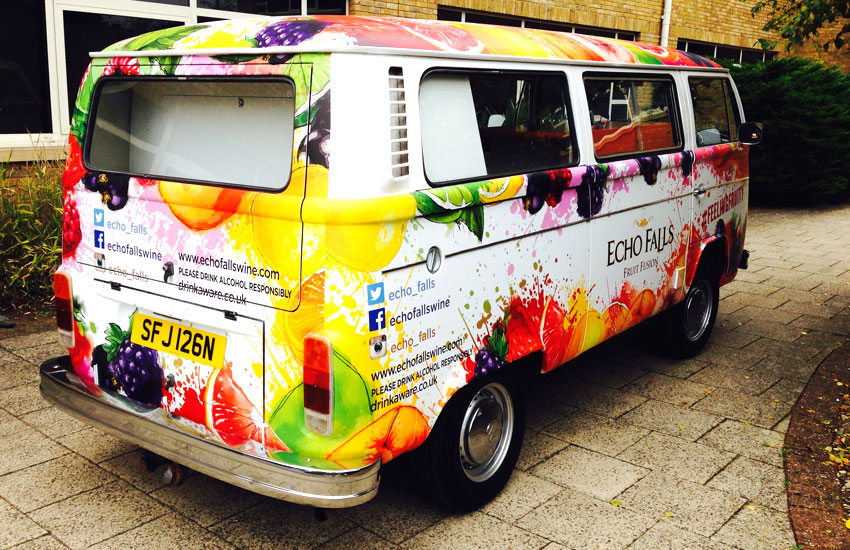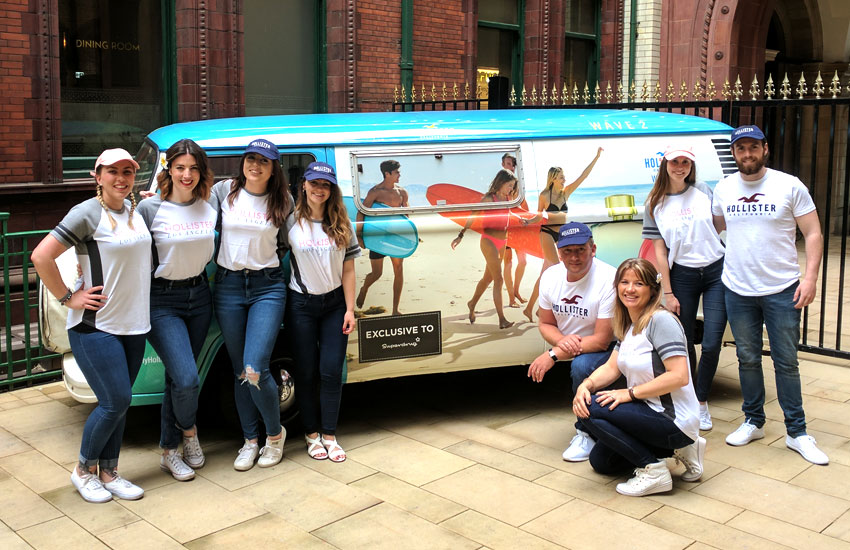 Camper Van Hire
Our VW Camper van can be fully wrapped (including the roof) and provides an eye catching and unique mobile platform for brand exposure and product sampling. We operate nationwide including Leeds, London, Edinburgh, Glasgow, Birmingham, Manchester, Bristol, Cardiff, Newcastle and more.
It can accommodate a good amount of promotional collateral, samples or stock and is available with a driver and nationwide promo staff if required. From chilled drinks to ambient product samples it can be hired for outdoor events, indoor exhibitions, city centre promotions, shopping centres, festivals, brand experiences and more.
Promotional Sampling Vehicles
Most of the time our vehicles are used for some kind of product sampling. From events to exhibitions, conferences to city centres, this is where our expert knowledge comes in. We can guide you through the process to define what you need the vehicle for, where it will go, what kind of stock it will take and how it will work. the we'll get to work creating a bespoke promo vehicle which can include things like:
refrigeration
cooking equipment
storage
interior graphics
customer seating
awnings & gazebos
Event Logistics
We take care of everything to deliver and end-to-end campaign. From branded wraps to logistics (like route planning, sampling stock delivery and collection) to drivers, staff, health and safety and event spaces. We know what we're doing and we've got some pretty good five star reviews to show for it.
Contact Us
Want to hire a branded VW Camper Van? Use the form below or call 0113 243 8194.