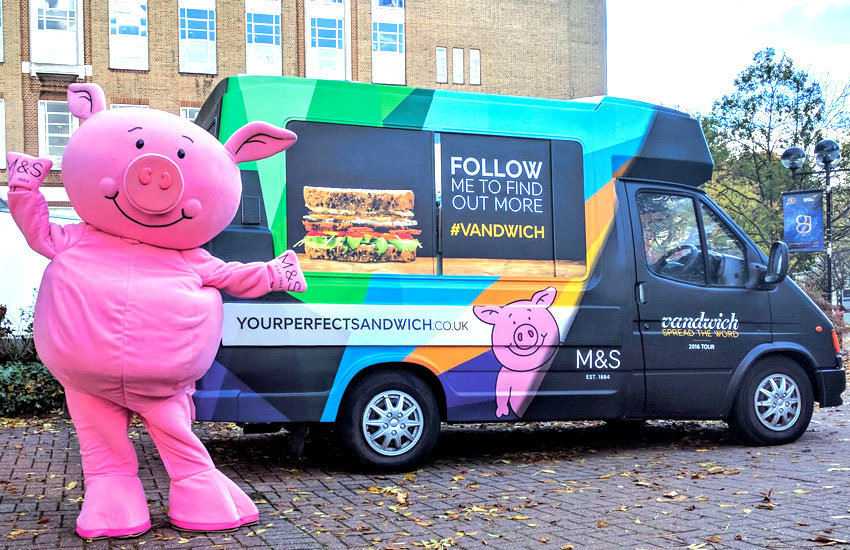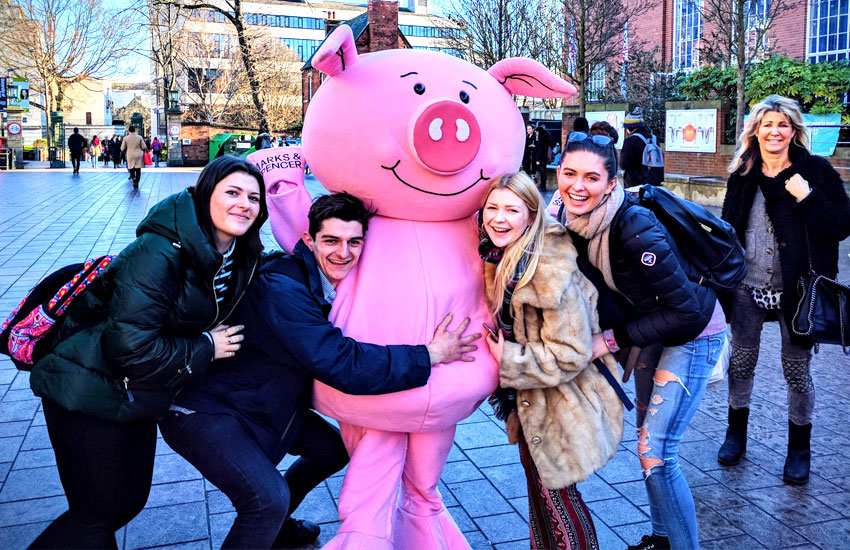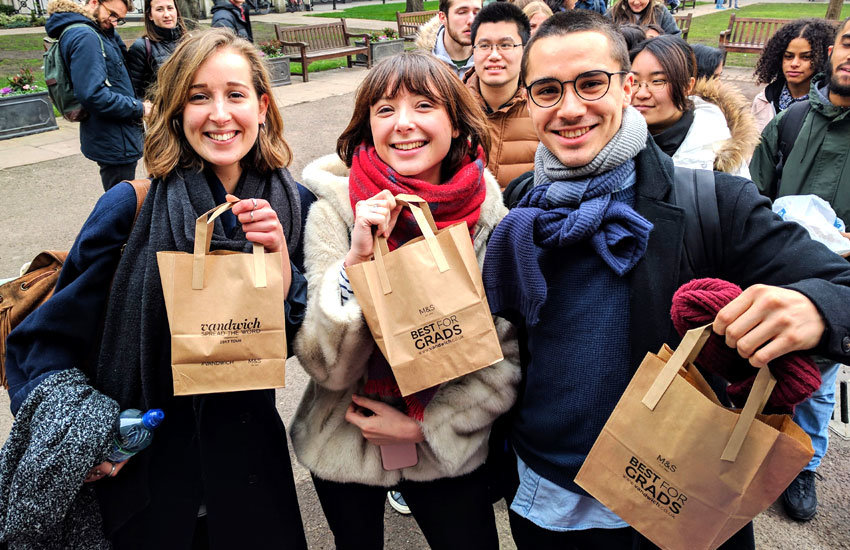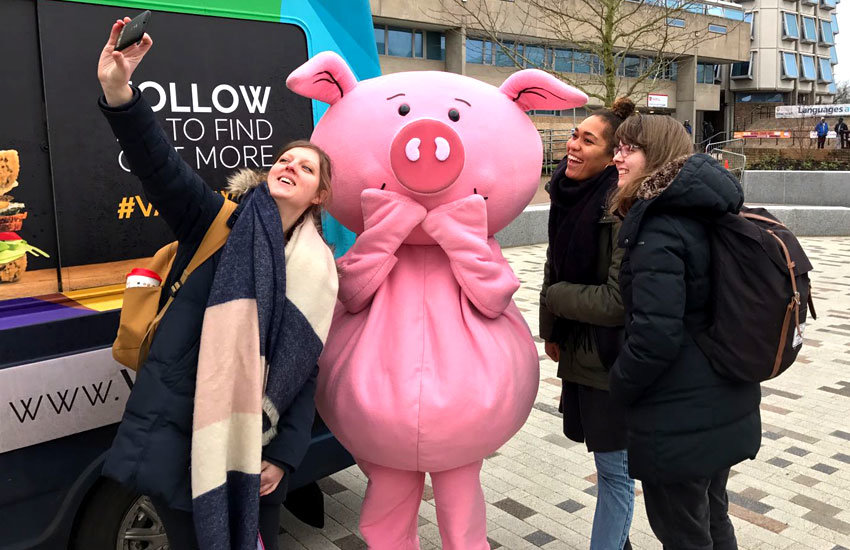 The M&S Vandwich tour, featuring Percy Pig, was scheduled to visit six universities across the country promoting 'M&S Careers' to students and graduates.
So we wrapped one of our ice cream vans and set off for Manchester, Cardiff, York, Canterbury, Brighton and London over a two week period.
iMP managed all elements of the campaign including vehicle logistics, staffing, transport, stock collection, accommodation, event and photo reports.
Students were encouraged to visit the Vandwich mini-site through social media channels and vote for the Vandwich to visit their university.
Winning universities were treated to free M&S sandwiches, crisps and Percy Pig sweets all presented in a branded bag with a call-to-action driving traffic to the graduate careers website and a 'perfect sandwich' game inside.
More than 300 sandwich bags were distributed at each university generating thousands of unique hits on the graduate careers website.
Ice cream van hire for a branded tour?