Experiential Marketing & Events Agency
Award-winning experiential marketing, integrated sampling & brand activations.
iMP is a Leeds and London experiential marketing agency. We're specialists in the design and delivery of impactful, memorable, consumer facing product sampling, brand activations and experiential events. We collaborate directly with brands and agencies taking initial ideas from napkin sketches through to a full consumer experience.
For more than a decade we've been designing, building, installing and staffing product sampling and experiential campaigns for some of the world's biggest brands as well as national and local ones. As a leader in the experiential marketing agency sector we've built double-decker shipping containers, converted ice cream vans into soup kitchens and designed supercomputers for Rihanna and Ant & Dec.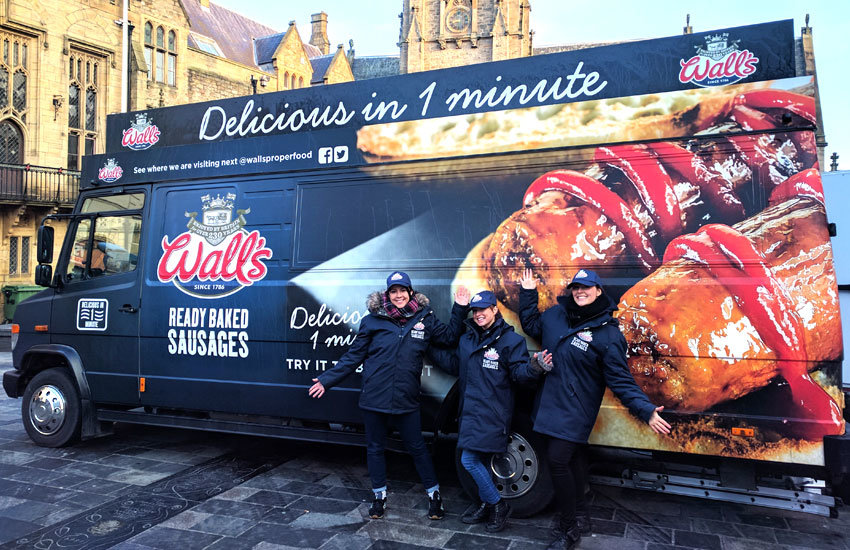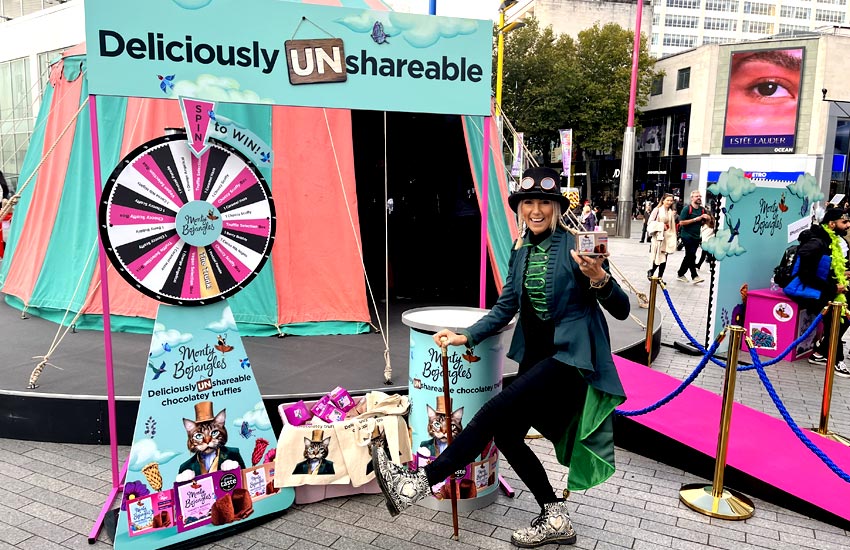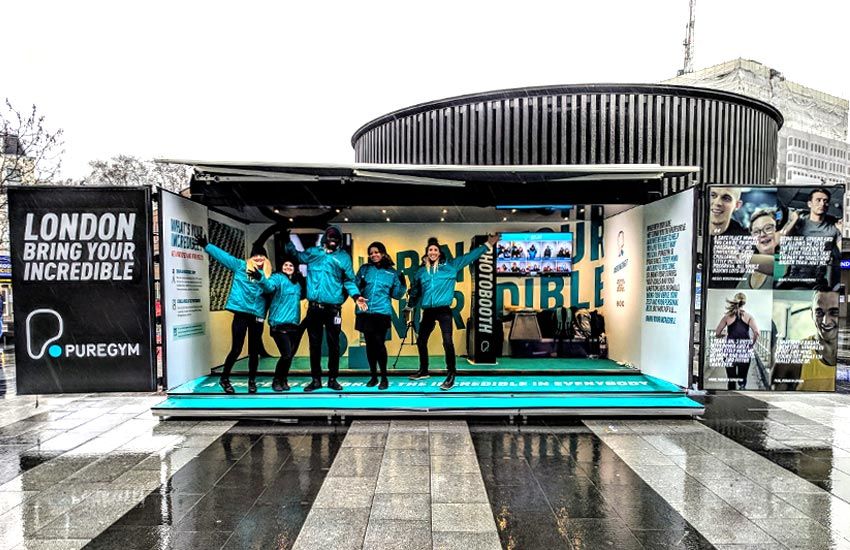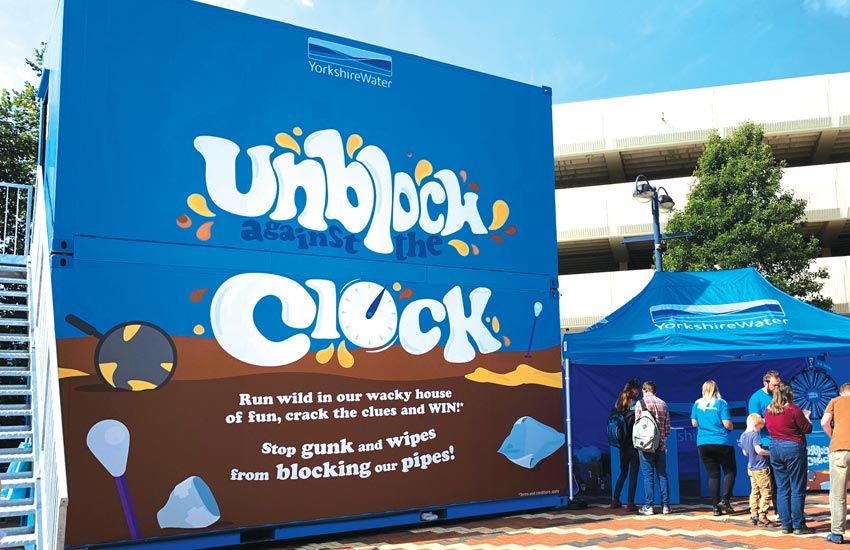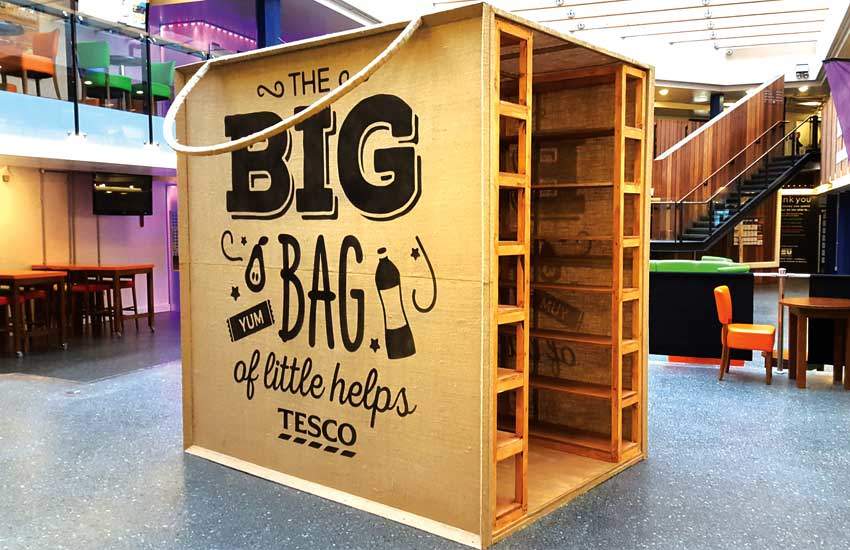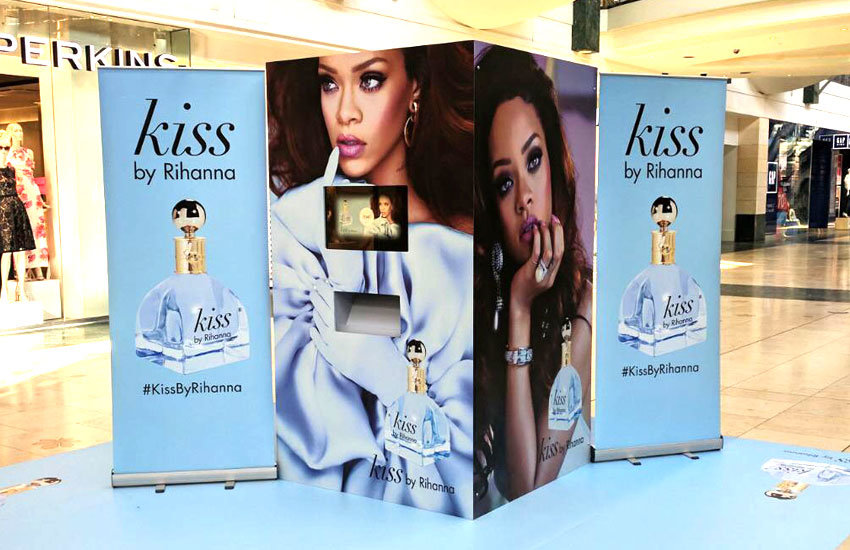 Full Service Experiential Agency
What does experiential marketing agency really mean? It means if you've got an idea for a campaign, we can pretty much deliver everything from start to finish. From working up the concept into a realistic proposal, 3D modelling, researching the target demographic, booking and managing the events spaces, designing, building and installing the activation… here's the lowdown:
researching event sites
managing site application & booking
logistical elements inc. delivery, storage & transportation
event schedules & campaign planning
full install & removal of the activation
site crew, promo staff, drivers
event managers & team leaders
promotional vehicles & sampling equipment
event reports
What is Experiential Marketing?
What is experiential marketing? In simple terms it's a marketing technique that connects brands and consumers through some kind of physical (or virtual) experience. Experiential marketing agencies like iMP will create some kind of 'activation' (eg. product sampling, physically or mentally immersive experiences, installations, PR stunts, brand events and so on) to bring brands to life and interact directly with the target audience.
Experiential Pop-Ups
If you need shipping container hire for a ten city campaign, a giant bag for life that you can walk into and do your shopping or you've got 150,000 new cereal bar samples to put in the hands of commuters, iMP can make it happen. We're a proudly independent experiential agency and we do almost everything inside our buildings in Leeds and London. With nearly 10k square feet of workshop space, painting studios and storage facilities our services are reinforced by a truly in-house infrastructure.
Product Sampling
As an end-to-end product sampling agency we have the ability to design and put sampling campaigns into action nationwide. In London, Leeds, Glasgow, Edinburgh, Birmingham, Manchester, Cardiff, Newcastle, Liverpool and any else in mainland Britain we've got over 10 years of expertise, experience and knowledge in executing product sampling roadshows, tours and campaigns. But it's not just the logistics we do; we also supply premium sampling staff and a few other useful services…
Promo Vehicles
We build some amazing and unique promotional, sampling and experiential vehicles. We bought, stripped, converted and drove a 7m long Mercedes kitchen on wheels for Wall's Sausages. We turned one of our promo vans into a mobile library for Vodafone and we put a broken turbo in a glass case and took it on the road for Comma Oil. From ice cream to oil, suncream to soup, if you want to get your brand or product out to the public give us a call.
Promo Staff
At iMP we have an industry leading core team of around 350 promo staff. They're recruited, trained and selected for each campaign on an individual basis and we've got a pretty good reputation. Our team members are experts across most promotional, experiential and marketing categories specialising in:
automotive
product sampling
leafleting & flyer distribution
lead gen & data capture
costumes & mascots
Event Space Hire
It can take quite some time to research, book and manage an experiential event site. Fortunately we're experts at it (we've booked so many) so it takes a lot of the stress off our clients and saves them valuable time. There are a number of different experiential event site types across the country but we can book all of the following:
city centre events (e.g. Briggate Leeds, Piccadilly Gardens Manchester)
train station & tube station sampling & experiential
sampling in supermarkets & stores (eg. Waitrose, John Lewis, Tesco, Asda, Morrisons)
shopping centre brand experiences (eg. Westfield London, Bullring Birmingham)
sports events & stadium promotions (e.g. Old Trafford, Twickenham Six Nations)
music & food festivals (eg. Taste of London, BBC Good Food Show, Glastonbury)
theme park sampling & events (e.g.. Alton Towers, Legoland)
Contact Us
If you have a brand, product, advertising campaign or activation you need bringing to life or roadshow contact us through the form underneath, email or call the office on 0113 243 8194.