Tesco Big Bag Experiential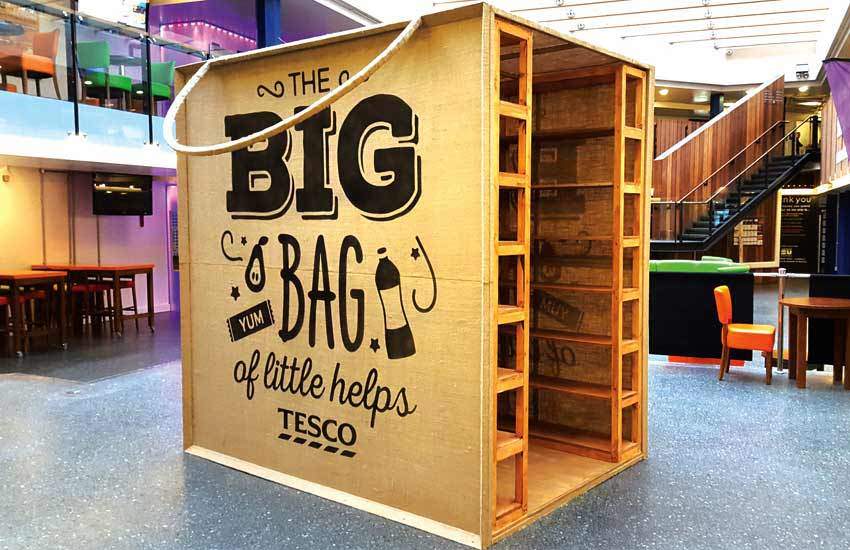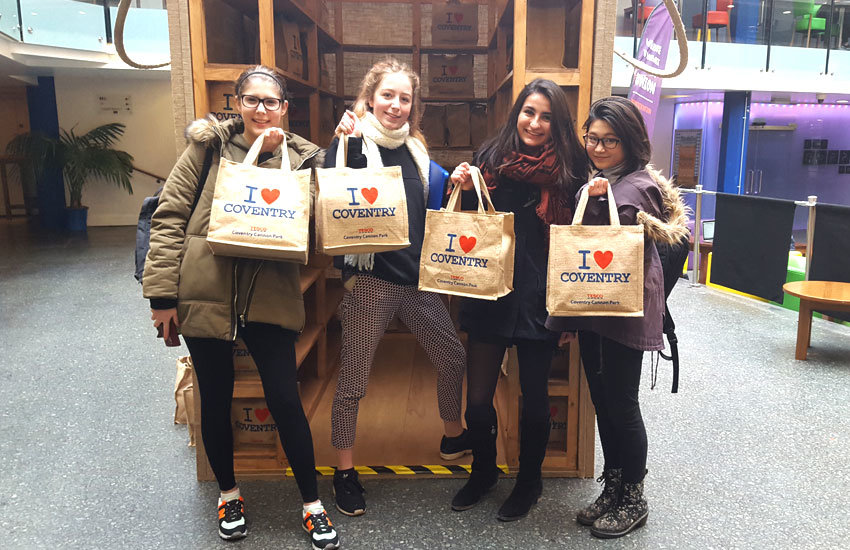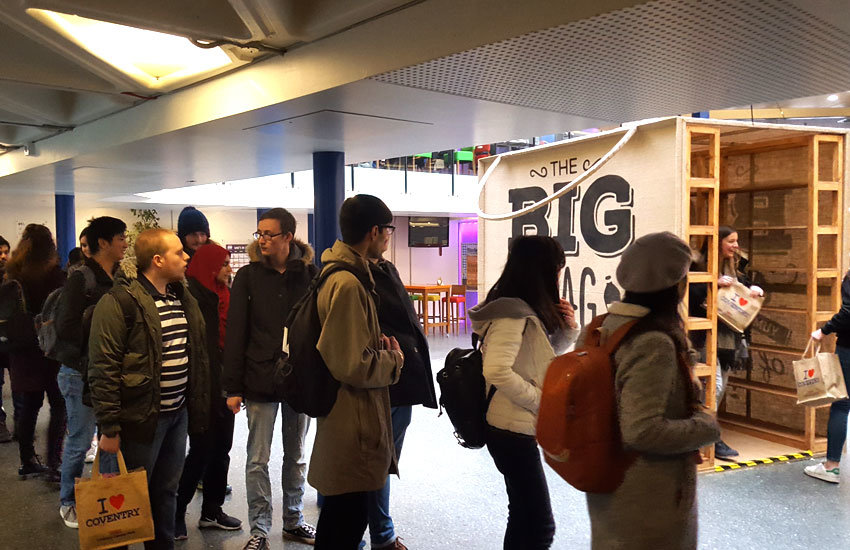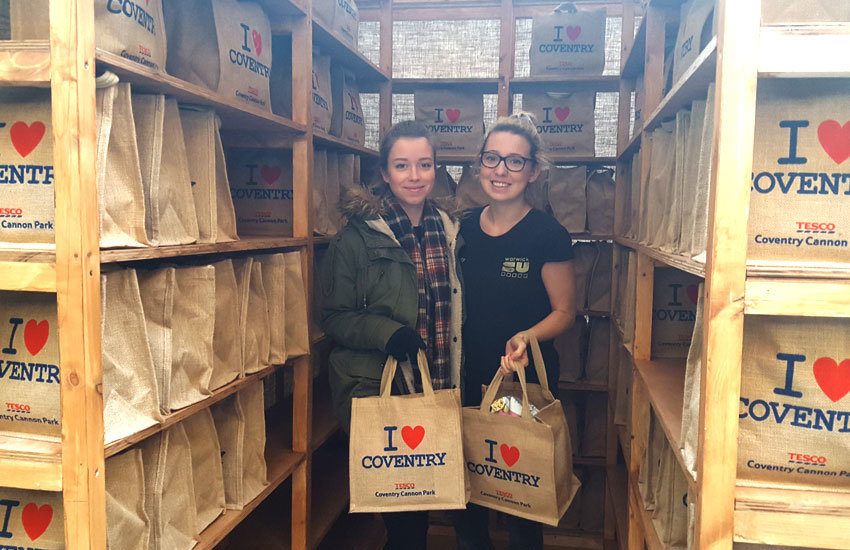 Working with Tesco's creative and strategic marketing agency we were commissioned to design and build a full size Tesco 'bag for life' as an experiential installation.
The purpose of the giant bag was to engage students at universities, driving brand awareness and creating new customer loyalty.
Constructed from lighweight aluminium to form a box frame, curved handles were custom made and welded to the top of the unit, fully wrapped in authentic hessian material and a proportionally scaled logo applied via die-cut stencil and spray paint to create a full size bag for life.
Visiting Warwick and East Anglia universities first, the Big Bag of Little Helps housed hundreds of smaller Tesco bags each of which contained student essentials from deodorants to toilet rolls.
iMP managed everything from design and construction of the bag to logistics for transporting and installing the bag at the dedicated sites.
Got an idea for an experiential tour or brand activation?
Contact us or call 0113 243 8194.