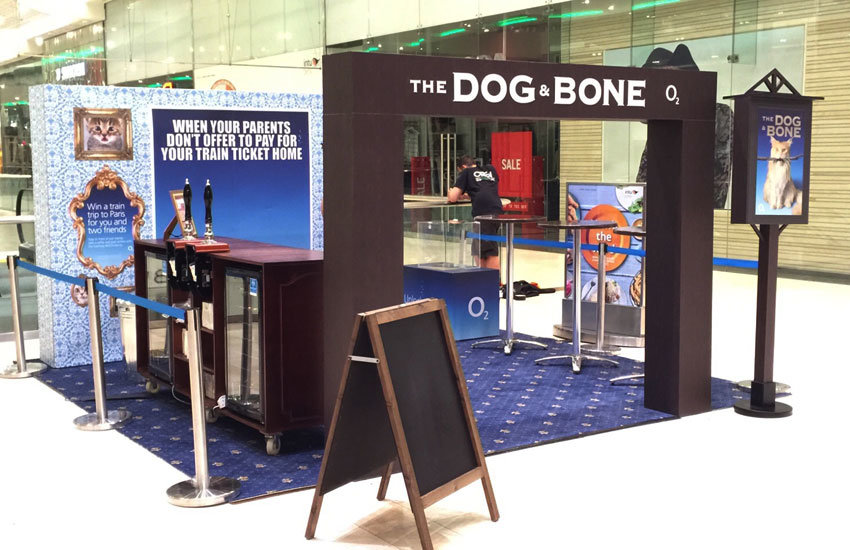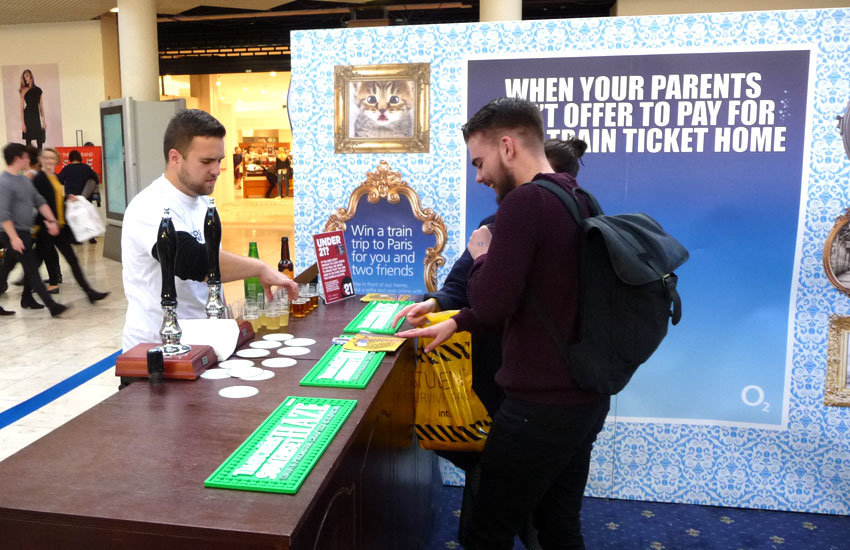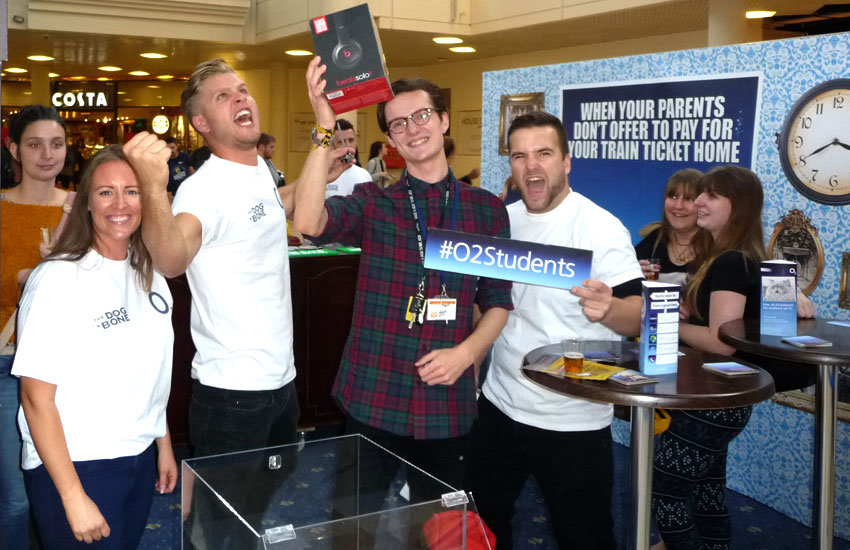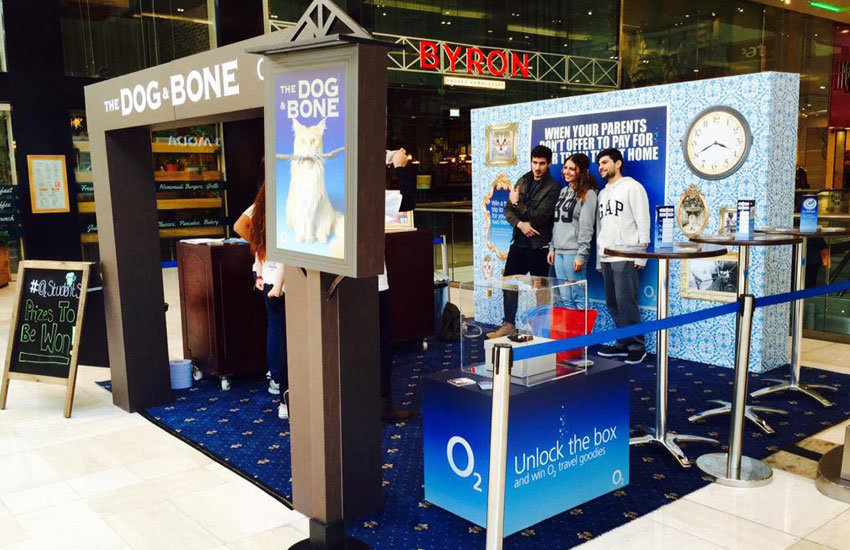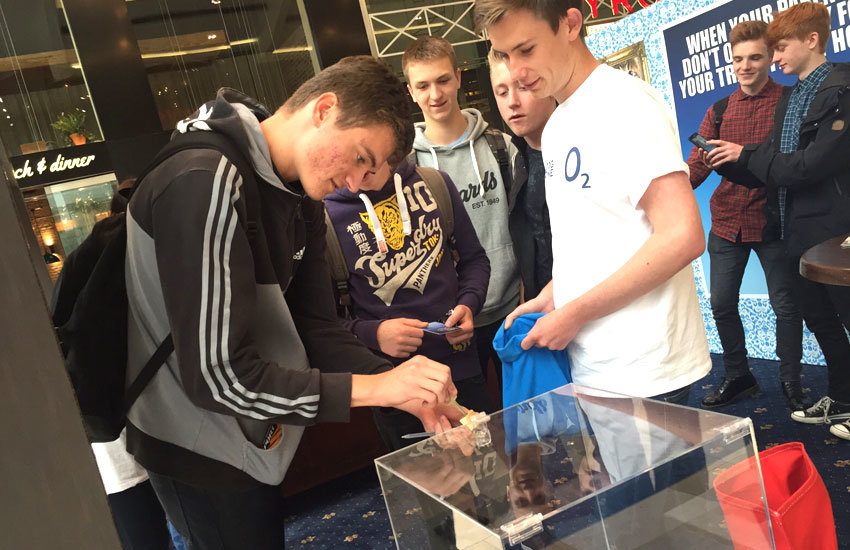 Collaborating with O2's creative marketing agency we worked to a tight deadline and budget to design, build and install an immersive experiential campaign for the O2 Refresh tariff targeted at students.
The Dog & Bone railway pub, designed to reinforce the offer of a free railcard upon signing up for O2 Refresh, toured student lock-in events at shopping centres in Manchester, Derby, Nottingham, Newcastle and at Bluewater in Kent.
Managing the logistics, site access and health and safety procedures our rigging team and event managers installed the modular Dog & Bone set in the early pre-trading hours of the morning before de-rigging it late at night post-event.
Brand ambassadors, promo and event staff were trained with the aim of generating quality leads enabling O2 to follow up and convert the data to sales.
Tempting students with a free taster of craft beer or cider and the chance to win high value prizes such as Dr. Dre Beats headphones and iPads in our 'unlock the box' competition, our teams interacted with nearly 10,000 students generating more than 4000 leads during an intense four hour period at each of the five events. A great success.
Got an idea for a brand experience or installation?
Contact us or call 0113 243 8194.