The sampling agency Leeds: experts in ambient, hot, cold, frozen, alcohol and FMCG.
iMP is the leading Leeds sampling agency with offices and workshops in the North and London. With over 14 years of industry knowledge in planning and delivering end-to-end sampling tours and campaigns we create results driven product sampling campaigns nationwide.
Being a full service product sampling agency we create, plan, manage and deliver product sampling campaigns, roadshows and tours. Including London, Leeds, Glasgow, Edinburgh, Birmingham and Manchester to Cardiff, Bristol, Newcastle, Liverpool, Brighton you'll find our expert sampling staff in sampling locations somewhere near you pretty much every week.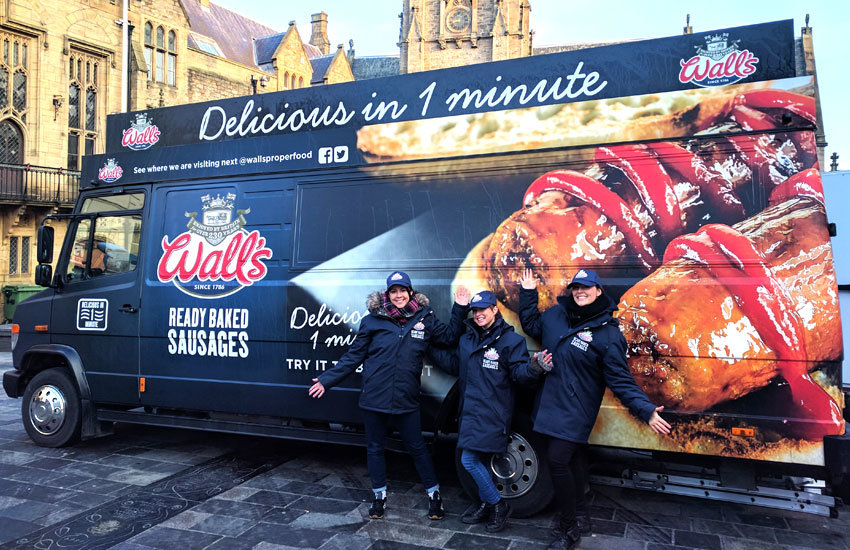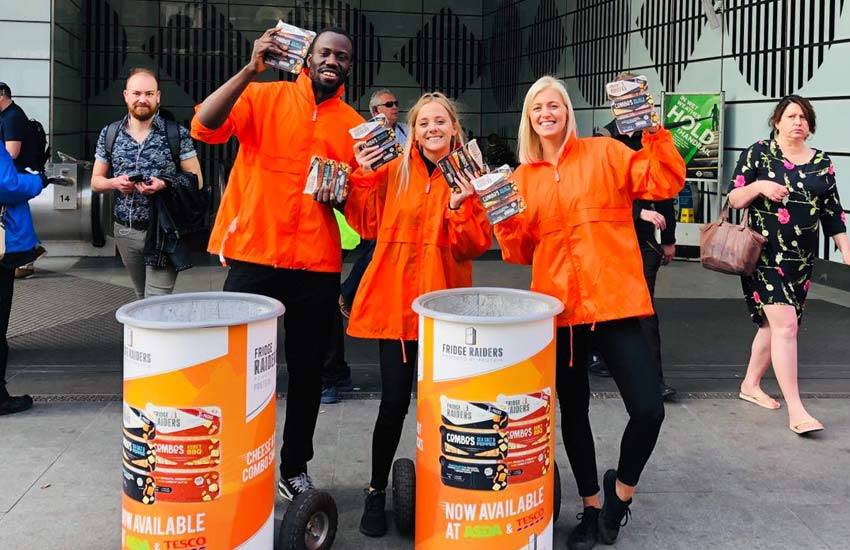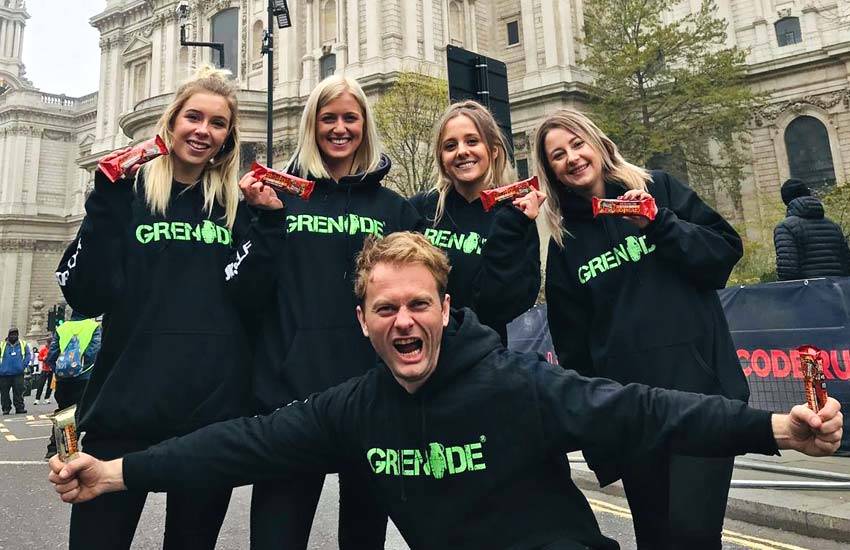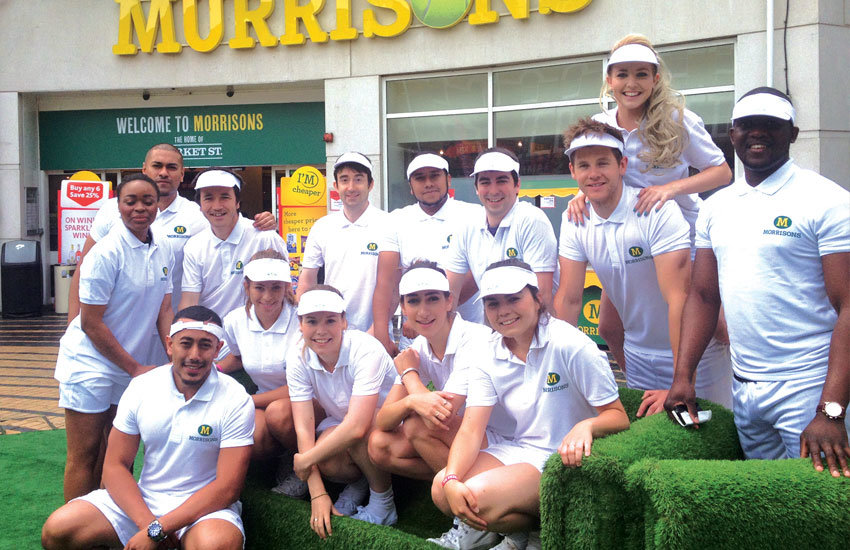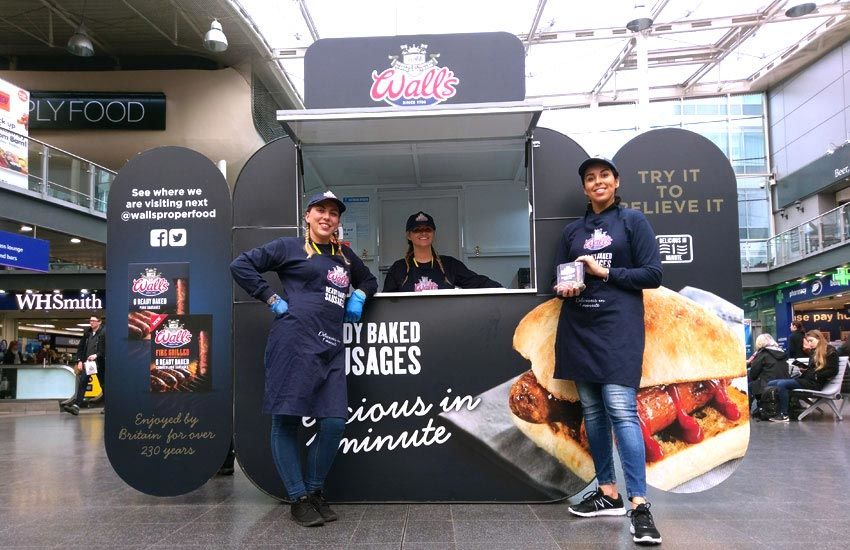 Leeds Sampling Agency
We plan high impact, high volume product sampling campaigns for international brands and products like Grenade Sports Nutrition, Wall's, Cheestrings, Kelloggs, Campbell's, Arla and more. We specialise in the management of logistics and the fine detail. This includes the research, booking and management of the premium spaces for sampling ensuring that the 'brand to hand' principle is carried through to the consumer. Our advantage is that iMP has the infrastructure, storage and specialist knowledge to deliver all kinds of brand sampling campaigns. With a number of promotional sampling vehicles, pods and sampling bins we're fully equipped to deliver high volume activations quickly. With 9000 sqft of on-site workshops, storage and paint studios we really are a bespoke in-house sampling agency.
Where Can We Sample in Leeds?
With more than a decade of knowledge and experience in executing highly engaging and successful end-to-end product sampling campaigns we've become experts in sampling and product activation. We manage all the application forms, health and safety, RAMS docs, site access and exit plans; all the time consuming detail essential in delivering an effective product launch. We know the optimum value for money and premium sampling locations across the country, which ones require sampling permits and which don't. Ideal consumer and commuter sites where you'll find us distributing samples include:
Leeds & Yorkshire supermarkets (in-store, foyer, aisle)
head offices (eg. Sainsbury's, Morrisons)
shopping centres (eg. White Rose, Victoria Gate, Trinity Centre)
sporting events & stadiums (eg. Headingley, First Direct Arena)
festivals & theme parks (eg. Drayton Manor, Flamingo Land)
Sampling Staff
All iMP product sampling staff have Food Hygiene Level 2 certification as a standard qualification ensuring best practise food handling processes. All our staff are iMP staff – never outsourced. They're experienced, professional, consumer and client facing. Check out some of our 5* Google reviews to see why. Each team member is allocated a unique profile which includes photo, statistics and category experience for pre-activity approval.
Sampling Vans & Promo Vehicles
Promotional sampling vehicles are high on our list of sampling services. From converted, fully wrapped ice cream vans to VW camper vans we have access to quite a few different sampling vans and vehicles. Whether it's a chilled, frozen or ambient product, a new flavour of soft drink or alcoholic cocktail or a catering-grade kitchen on wheels we have a mobile sampling solution. Our promotional sampling vehicles are supplied with drivers, staff and everything else needed to complete the campaign from A to Z.
Contact Us
If you'd like us to create and manage a full end-to-end sampling campaign for your product contact us on 0113 243 8194 or use the form below.