Rolls-Royce Wraith Launch Leeds
Supporting the launch of the Roll-Royce Wraith in Leeds with automotive brand ambassadors and promo staff.
On display in the Victoria Quarter in Leeds, we directly supported the launch of the brand new Rolls-Royce Wraith by providing fully trained, brand-immersed promotional staff and automotive brand ambassadors.
We sent six of our most experienced automotive brand ambassadors for training at Rolls-Royce headquarters, Goodwood, in preparation for four weeks of experiential activity in the Leeds Victoria Quarter for one of the most anticipated car launches of the year.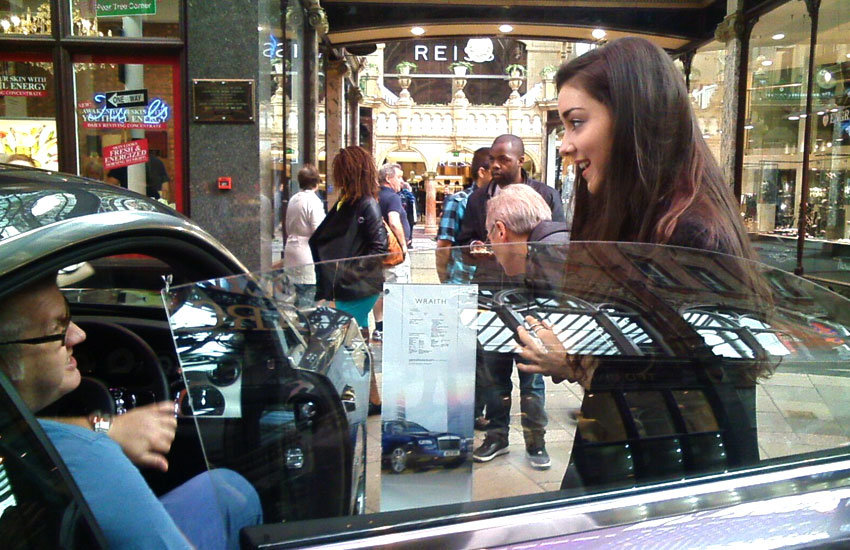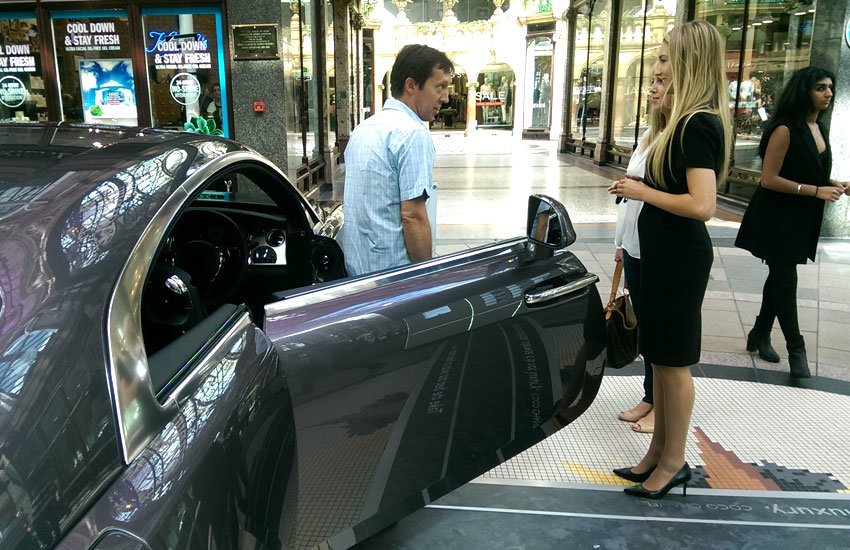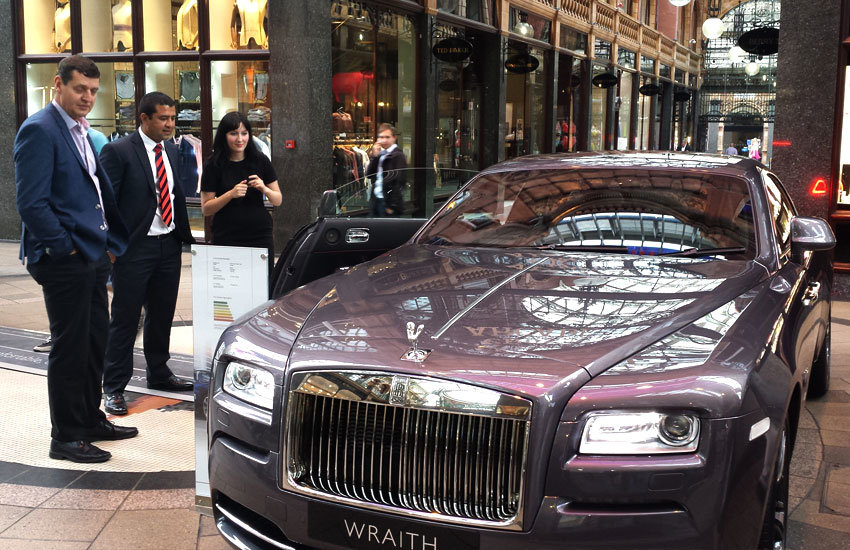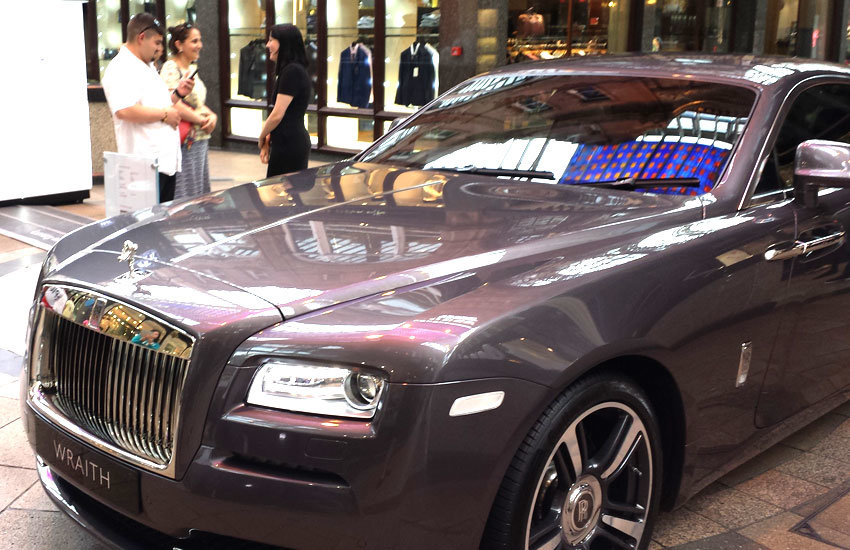 What was the experience?
Showcasing the stunning new Rolls-Royce Wraith our team absorbed dozens of technical facts about elements like paintwork (7 stages, 5 days and 50kg of paint), amazing stories about the brand using bulls instead of cows for their leatherwork (bulls don't get pregnant so there are no stretch marks on the leather…) and little gems like 62% of Rolls-Royce cars ever made are still running.
What did we do?
With a minumum of two brand ambassadors working on rotation seven days a week, we provided automotive staff who allowed members of the public unprecedented access to the Wraith. Carefully identifying genuinely interested buyers the iMP team generated super-quality leads (on average 2 per day) offering further access to the car and booking of possible test drives. The team qualified each lead before taking potential customer details which were then passed on to Rolls-Royce for follow up.
Contact us
Need high calibre promo staff and event staff? Contact us or call 0113 243 8194.