Experiential Agency Leeds
We design, build and create award-winning experiential marketing campaigns, brand activations and product sampling roadshows.
iMP is the leading experiential agency in Leeds and The North. We work directly with both brands and agencies alike taking initial scribblings and napkin notes from their infancy right through to a tangible campaign.
iMP specialise in creating memorable consumer and trade facing experiential brand activations. From large scale nationwide experiential tours like the PureGym shipping container and the Yorkshire Water 'Unblock Against The Clock' activation to high volume product sampling activations like Rihanna's Kiss-O-Meter or Grenade Sports Nutrition we work with all levels of budget to produce fully costed and designed solutions, logistics and management plans. As a full service experiential agency in Leeds we manage all aspects of the campaign from start to finish, working with creative, digital, PR and social agencies.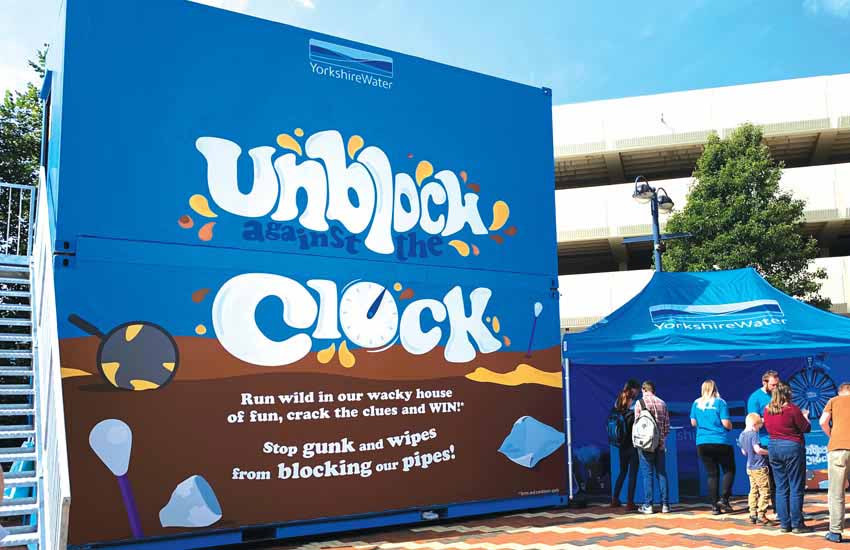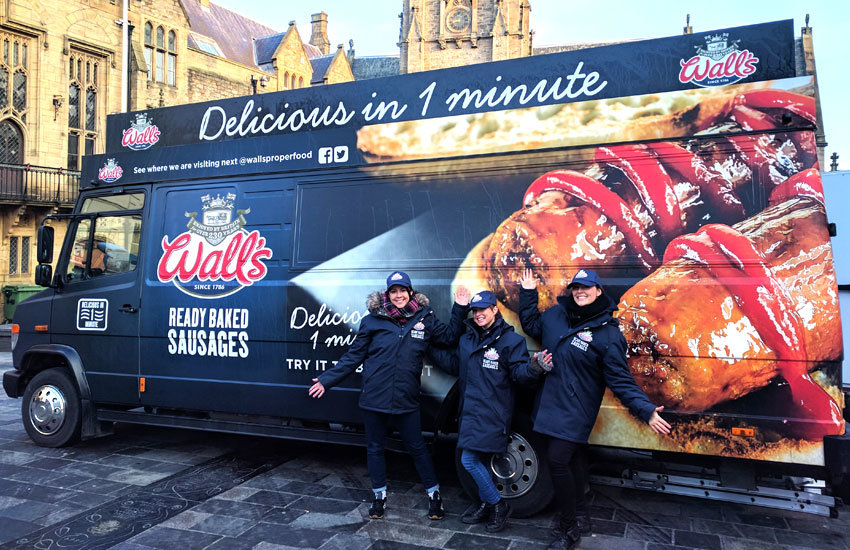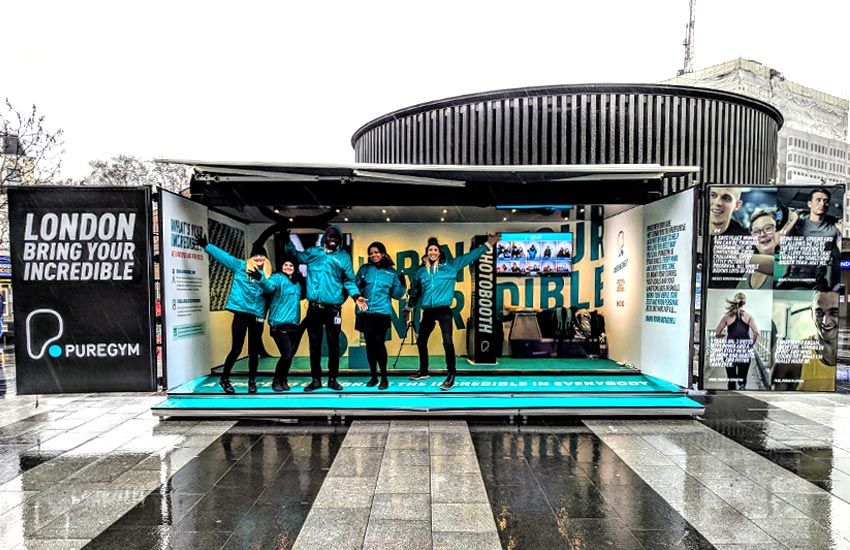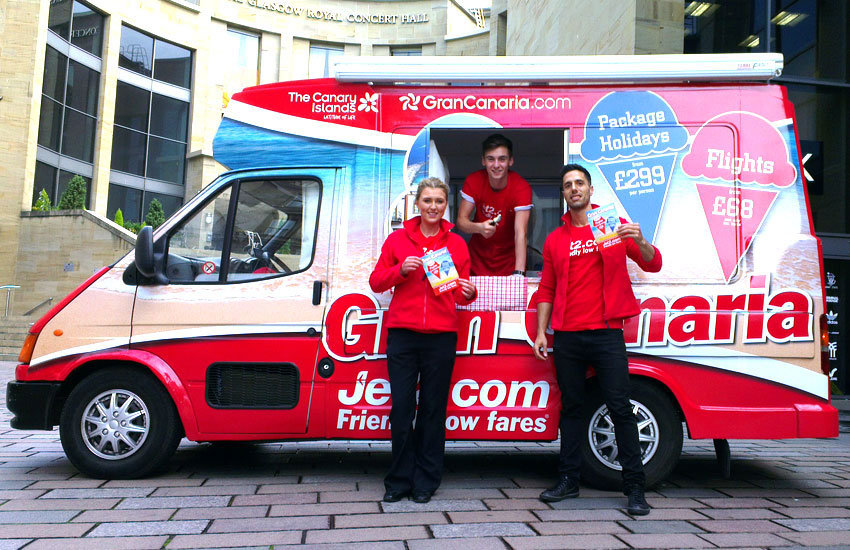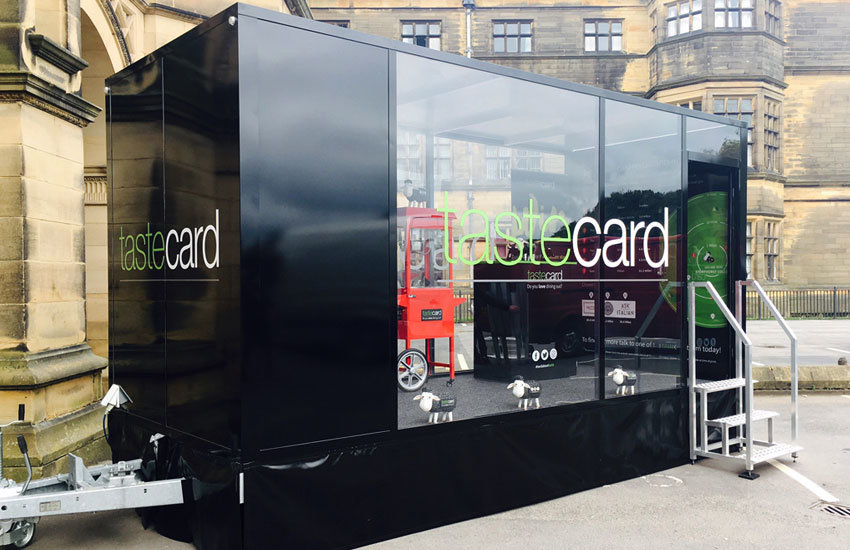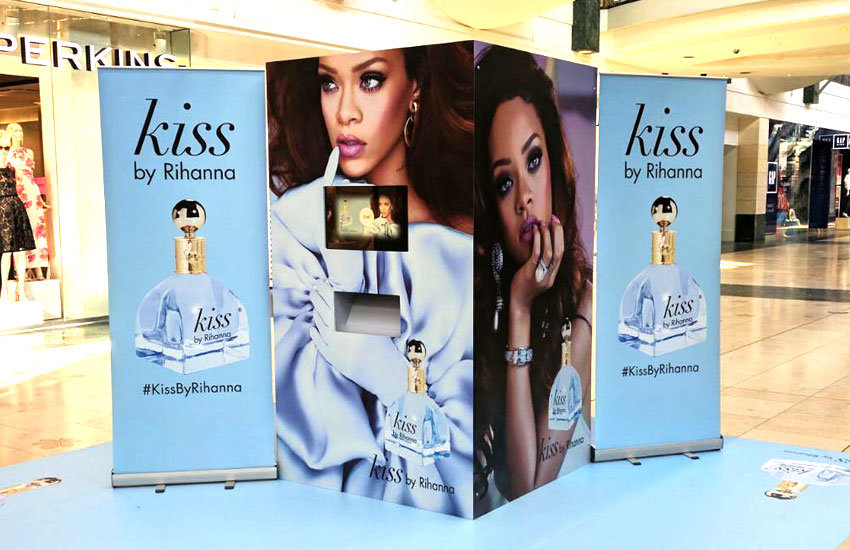 Full Service Experiential Agency Leeds
We create and run experiential activations for brands of all sizes from local businesses to iconic brands from just a simple idea to a 48 city nationwide roadshow. Our blockages campaign for Yorkshire Water is a perfect example of a multi-city campaign which required everything from bespoke builds to logistics and staffing. We provide a full end-to-end experiential service including:
site research, applications and bookings
logistics, deliveries, storage & transportation
scheduling & route planning
event management, installation & derig
event managers, staff and drivers
reporting & measurement
Experiential Pop-Ups
Whether it's a shipping container in five major city centres, a perfume dispensing supercomputer in a shopping centre or a mobile library iMP experiential agency has the solution to fit the brief. As a bespoke, independent experiential agency with on-site workshops, paint studios and storage we have all the room needed to create unique experiential projects of all shapes and sizes. From branded gazebos to product sampling pods we create experiential pops ups in all kinds of formats and locations.
Promo Vehicles
We create some pretty cool promotional, sampling and experiential branded vans and vehicles. Like the catering grade sampling truck we created for Wall's Sausages, the clear perspex trailer for Tastecard or the VW Camper Van for Echo Falls we can source, purchase and convert cars, van, trucks and trailers and turn them into eye-catching, highly impactful (and functional) promotional masterpieces.
Shipping Container Hire
A perfect solution for outdoor events we hire out, build, install and fully equip promotional shipping containers. Fully branded inside and out (and less expensive than you might think) if you've got a brand campaign that needs a durable, tough and industrial looking installation or hub we can help. Weatherproof, secure, fitted with LED lighting, power sockets, bespoke flooring and steps we can customise the shipping container to suit the activation. Check out the double-decker shipping container we designed and created for Yorkshire Water.
Experiential Event Space
We research, book and hire event spaces on a daily basis for experiential campaigns and product sampling. We deal with the application forms, the health and safety, RAMS documents, specification of the spaces – all the fine detail that takes the time to put the campaign together. We book event spaces across the country from Leeds to London, Edinburgh to Glasgow, Manchester to Liverpool, Birmingham, Cardiff, Bristol, Newcastle, Brighton and more. Typical locations for brand activations include:
city centres (e.g. Briggate Leeds, Piccadilly Gardens Manchester)
train stations (e.g. Kings Cross)
tube stations (eg. Embankment, Covent Garden)
supermarket stores (eg. Sainsburys, Tesco, Asda, Morrisons)
shopping centres (eg. Trafford Centre Manchester, Trinity Leeds)
sporting events and stadiums (e.g. Headingley, Emirates, Anfield)
festivals (eg. Taste, BBC Good Food, LoveBox)
theme parks (e.g.. Thorpe Park, Chessington)
Professional Promo Staff
From promotional team members for simple street-side marketing and leafleting to product sampling and exhibition staff we have a unique core team of reliable consumer and client facing staff with 5* Google reviews. Reliable, experienced, always fully briefed and managed directly from iMP head office our team members are requested time and time again for specific campaigns with some brand ambassadors working for more than 3 years with some brands.
Contact Us
If you've got an idea for a brand activation or roadshow, product sampling campaign or brand experience we can bring it to life. Contact us using the form below, email us or call 0113 243 8194.