Building a prize-winning, sample dispensing Kiss-O-Meter for the launch of Rihanna Kiss.
Working directly with Rihanna's perfume marketing agency we were asked to create a series of experiential events which would combine the opportunity to distribute free samples of the new product with an interactive consumer experience.
So we devised, designed, produced and built the Rihanna Kiss-O-Meter, a fully functioning automatic sample dispenser and quiz computer to tour shopping centres around the country, giving consumers the chance to win some limited edition prizes.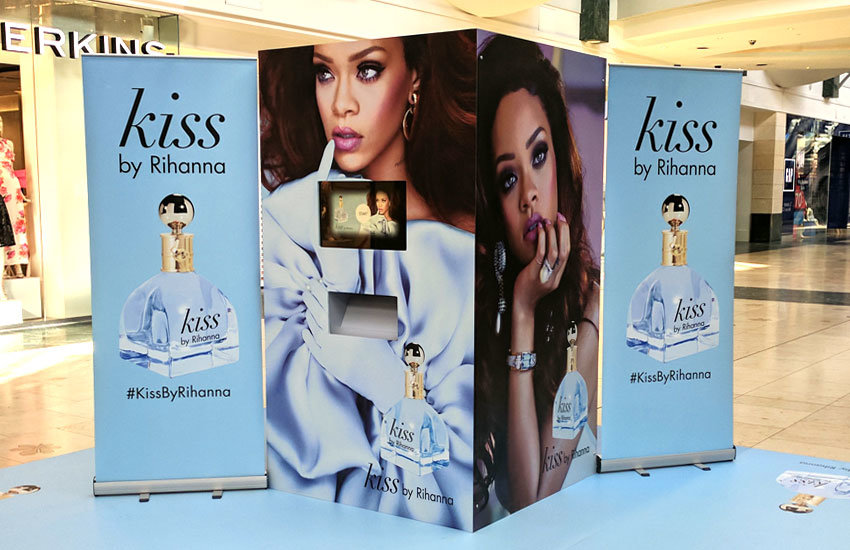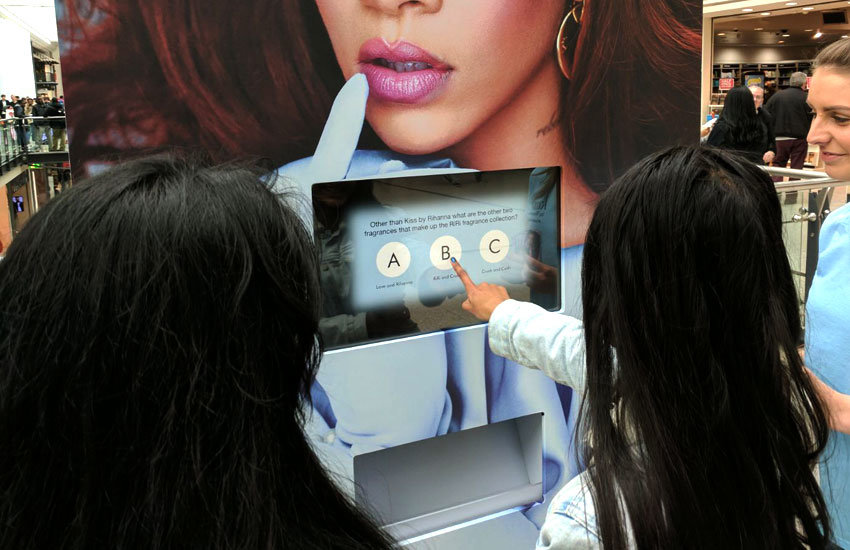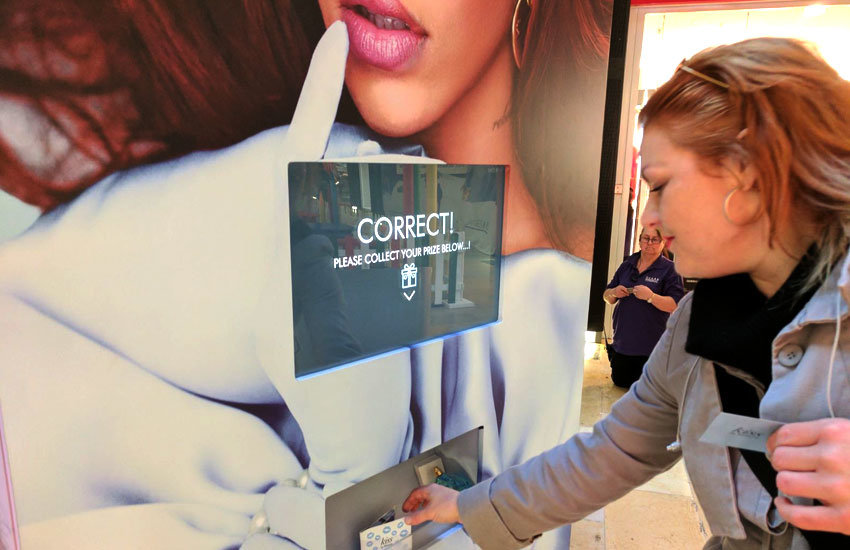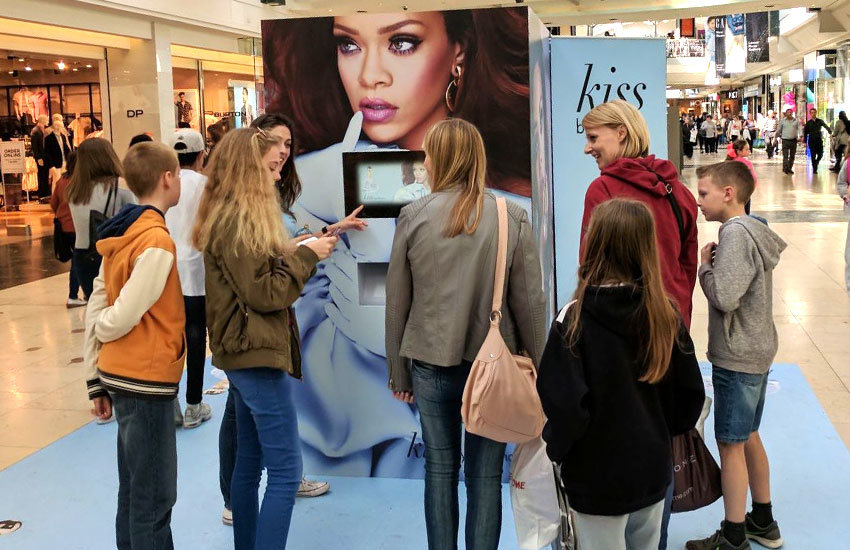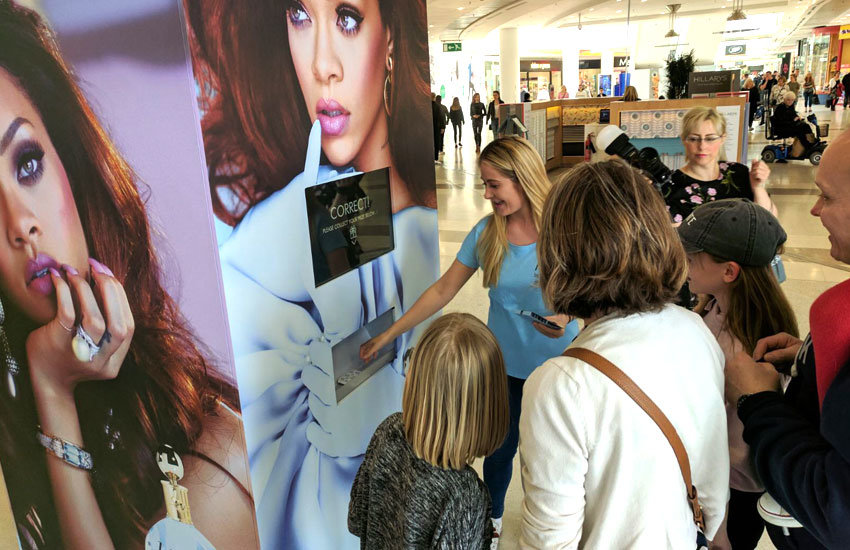 What we did.
Targeting consumers in high footfall shopping centres (where The Perfume Shop stores were located) we researched, planned and booked event spaces for the Kiss-O-Meter at:
• Manchester Arndale
• Glasgow Braehead
• Edinburgh Ocean Terminal
• Bluewater
This included liaising directly with the shopping centres, completing application forms, risk assessments and providing all the logistics. We managed all elements of the campaign including promotional staffing, transport, stock management, health and safety, event and photo reports.
How it worked.
Approaching the freestanding Kiss-O-Meter, consumers were asked by our brand ambassadors if they would like to answer a Rihanna-related question on the integrated touchscreen for the chance to win a free sample and £10 off voucher for The Perfume Shop. A question about Rihanna popped up on the screen and consumers had multiple choice options to choose from. A simple but effective and engaging mechanism which generated fantastic results.
Results.
• 19,200+ samples distributed
• 19,800+ £10 MONP vouchers distributed
Contact us.
Need us to design, plan and manage your product sampling tour? Contact us or call 0113 243 8194.