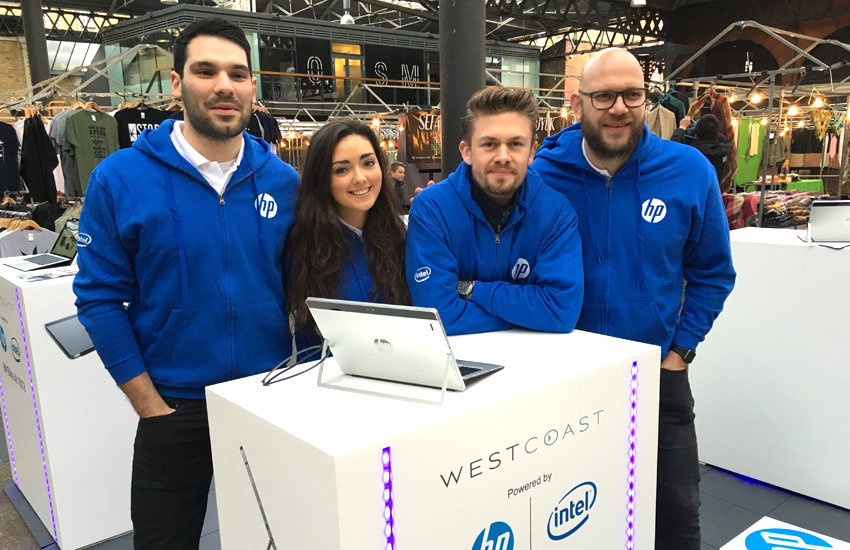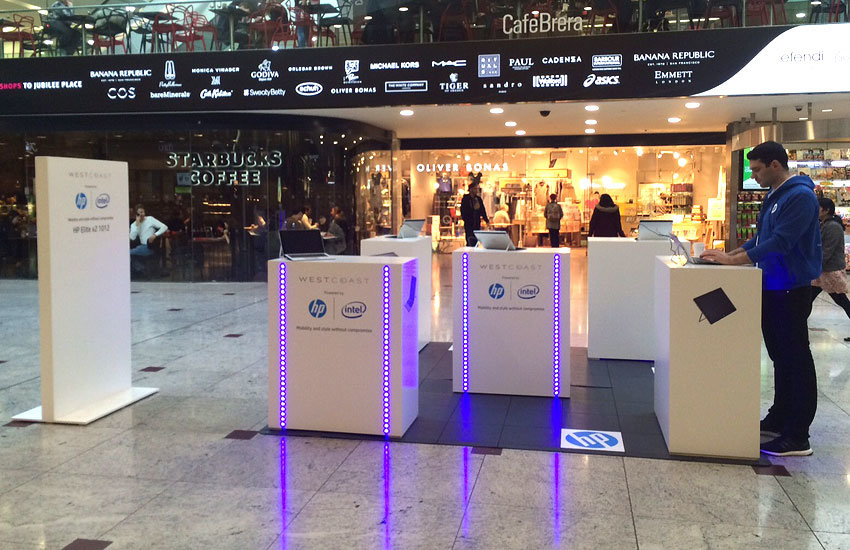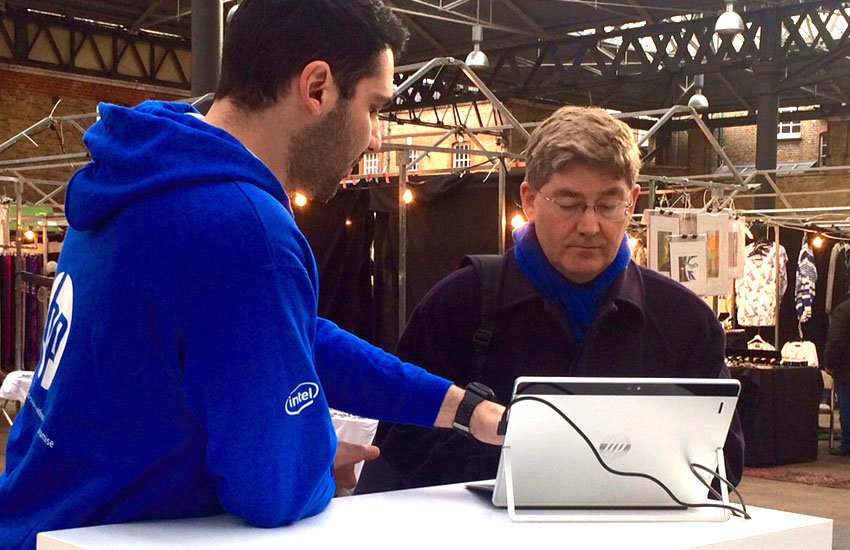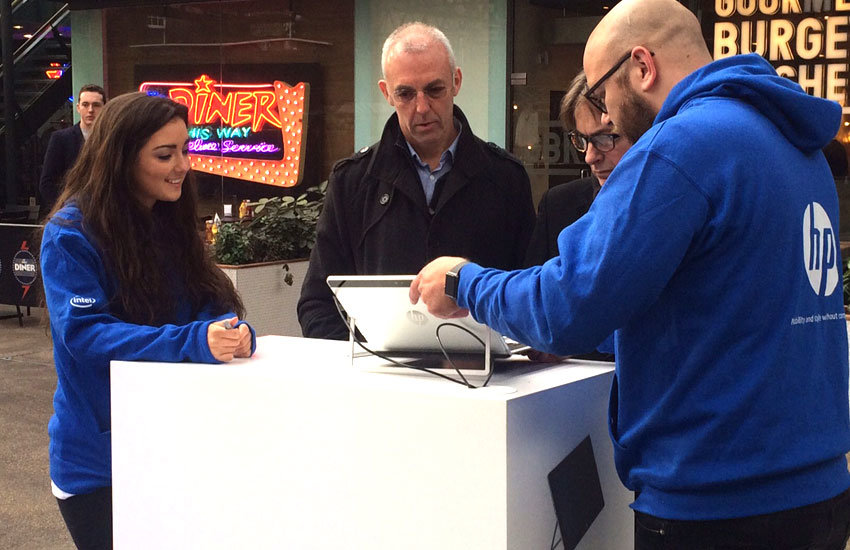 Our design, build and event management team worked with a tightly managed budget and quick turnaround creating a cost effective solution to display HP's newly launched ultra-thin notebook in two high footfall, prominent London locations.
We designed and built five simple, high gloss, lockable branded plinths with integrated LED colour changers upon which the laptops were placed and secured with anti-theft cables and a modular HP branded floor.
From researching, booking and managing the sites (Canary Wharf and Old Spitalfields Market) to installing, running and de-rigging both events our team created a meticulous plan for the delivery and execution of the mini-roadshow including site plans, health and safety and logistics.
A core team of four iMP brand ambassadors were trained on the new products enabling them to competently demonstrate the device's unique selling points and advantages over its market rivals.
There were early morning starts and late night finishes but a highly successful end to end brand experience made it worthwhile with a very high number of interactions and engagements with strong drive to purchase.
If you need us to design, plan and deliver a brand tour for your product Contact us or call 0113 243 8194.