iMP is an award-winning product sampling agency with nationwide reach and local expertise.
We specialise in creating and delivering impactful, memorable consumer and trade sampling campaigns. Working directly with both agencies and brands we supply a complete end-to-end sampling service from sampling staff to promo vehicles.
We provide a full expert end-to-end product sampling campaign service including:
sampling site research, applications and bookings (from in-store to city centres to train & tube stations)
logistics, deliveries, storage & transportation
scheduling & route planning
event management, installation & derig
event managers, drivers
product sampling vehicles, sampling bins, sampling pods
reporting & measurement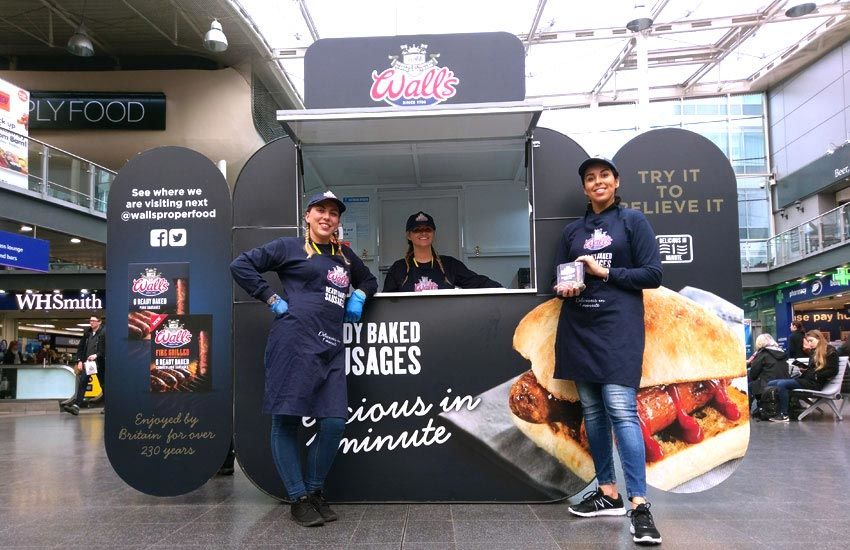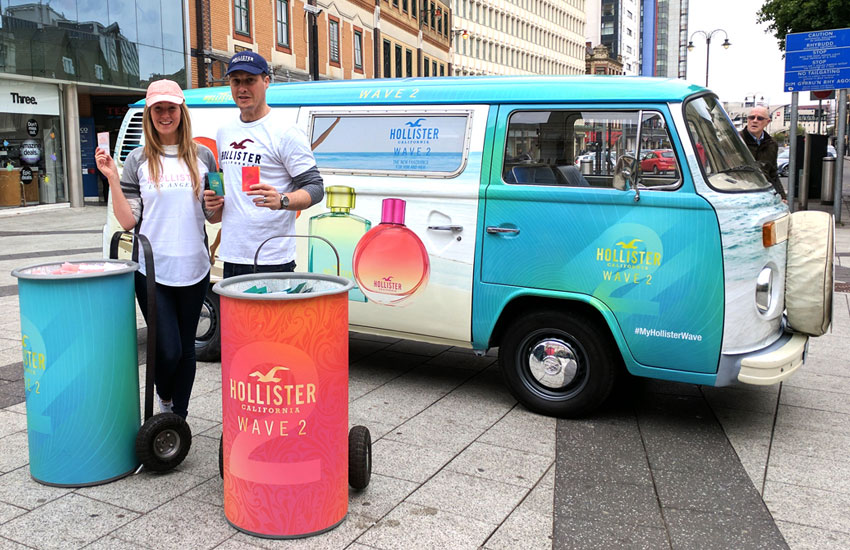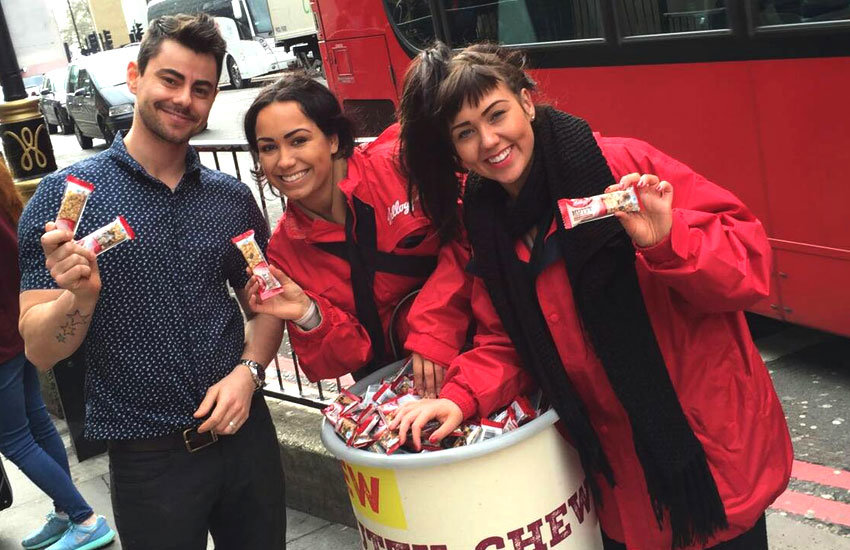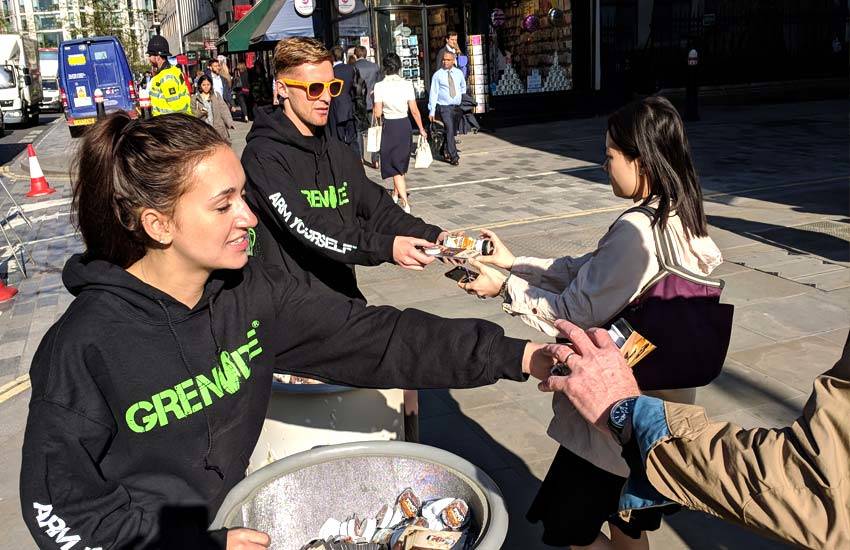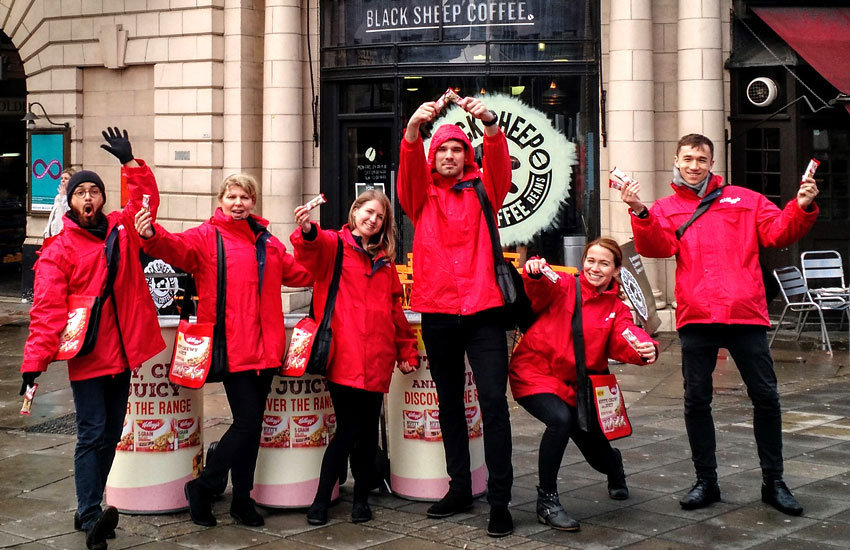 Where Can We Sample?
As a bespoke product sampling agency we design, plan, manage and deliver sampling roadshows across the country from Leeds to London, Edinburgh to Glasgow, Manchester to Liverpool, Birmingham, Cardiff, Bristol, Newcastle, Brighton and more. We cover all sampling product formats from chilled and frozen to hot and cooked. We also research and manage sampling sites and venues including:
in-store supermarkets
sporting events and stadiums
festivals and theme parks
What Can We Sample?
Whether it's a new snacking product, nitro cold brew coffee or perfume fragrance we manage all planning and logistical elements of the brand activation. From sampling campaigns like successfully distributing 40,000 Cheestrings at theme parks, 50,000 hot Wall's Sausage sandwiches across the country to 100,000 Grenade protein shakes we have the infrastructure, knowledge and experience to create and deliver a fully costed sampling, logistics and management solution.
Hire Sampling Staff
All our product sampling staff hold Food Hygiene Level 2 certification as a minimum requirement ensuring optimum food handling standards. Our team members are iMP staff – we never outsource – and they're professional, consumer and client facing. We've got plenty of 5* Google reviews to show for it. From premium energy drinks to new snack bars, cereals to celebrity perfumes, ice cream to microwave sausages, we estimate we've sampled more than 5.5 million products to consumers since 2008.
Sampling Logistics
From the planning and booking of event and promotional spaces to temperature controlled delivery and storage, health and safety, risk assessments, event space applications, transportation, sampling bin hire, installation, derig and staffing we manage everything needed to deliver a successful end to end campaign and help drive consumer sales. We have storage facilities in both Leeds and London with enough space to store dozens of pallets of promotional sampling stock.
If you've got an idea for a new product launch or nationwide sampling tour get in touch at [email protected] or use the contact form below.