Fragrance Sampling for Ralph Lauren
London fragrance sampling for Ralph Lauren.
We designed and delivered a targeted perfume sampling activation in London for the launch of the new Ralph's Club fragrance.
Targeting high footfall shopping areas of central London we supported the national launch by distributing tens of thousands of small spritzer vials to commuters and shoppers over three days.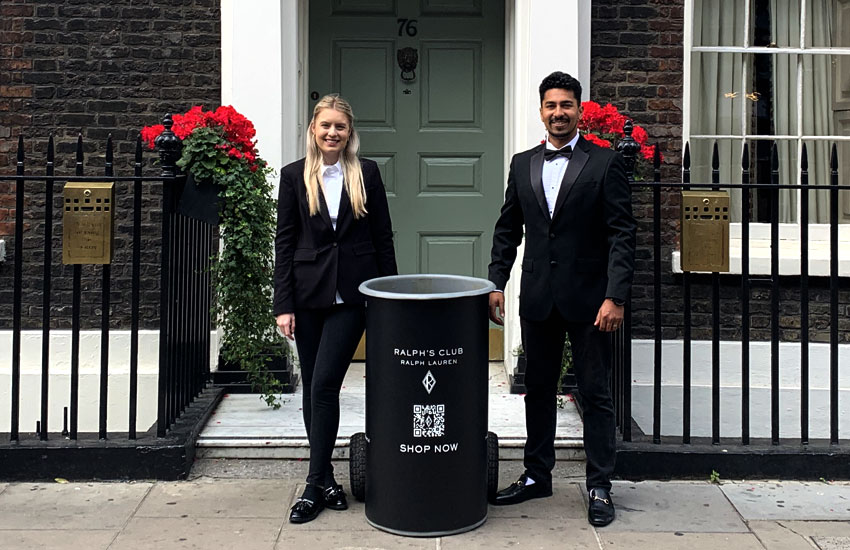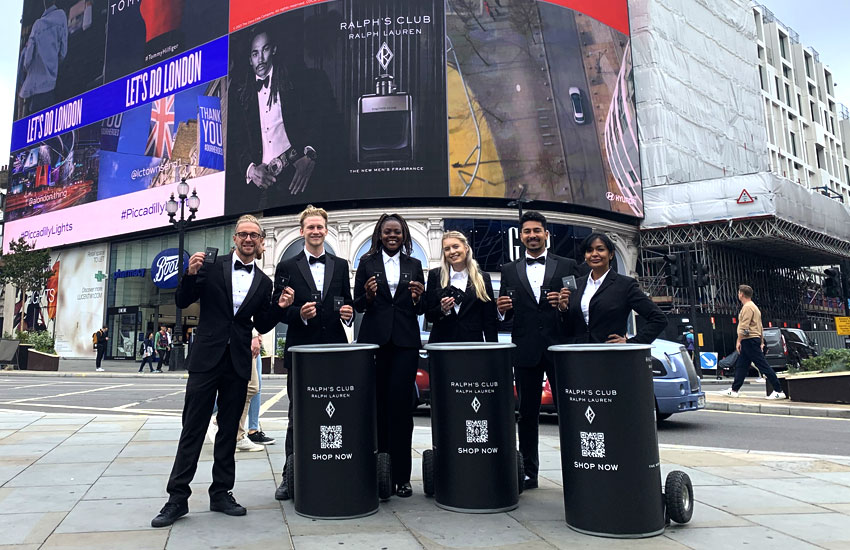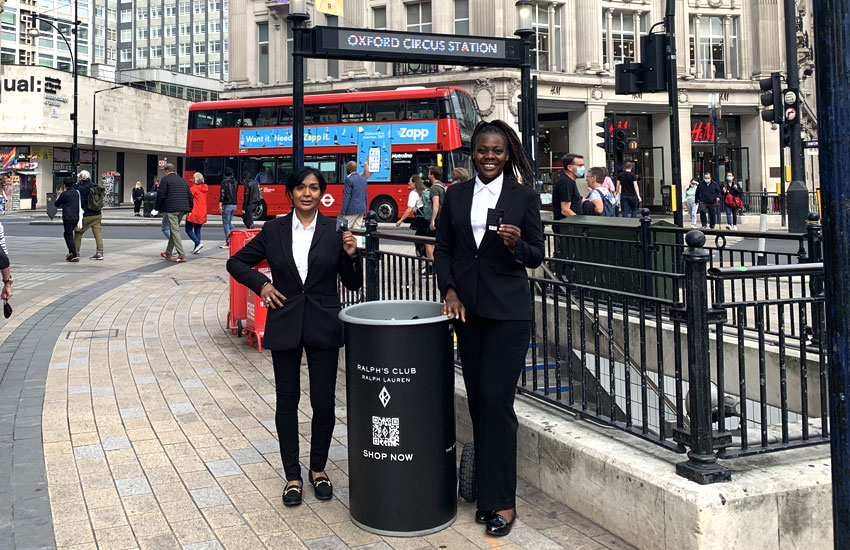 Perfume sampling agency
We worked directly with L'Oreal to develop a campaign which fit around the timing of the product launch in areas of the capital in close proximity to shopping centres and retailers. Specialising in brand-to-hand and consumer facing sampling we knew which areas of London best suited the criteria for the target demographic, footfall and distribution. In addition to these broader locations we also visited exclusive, high-end hotels and members' clubs where potential target demographic consumers could be reached.
Experiential sampling
Although the Ralph's Club campaign centred around small samples distributed in high, but selective, volume this didn't stop us from adding some theatre into the mix. Taking an experiential sampling approach allowed us to dress the teams in on-brand uniforms consisting of simple but visually impactful tuxedos, in line with the look and feel of the product especially against the backdrop of the Piccadilly lights.
Sampling in London
It can be a bit of a minefield but we have more than a decade of sampling in and around the capital. Some council boroughs require permits to distribute promotional material and samples, some don't. Some require mandatory event spaces, some don't. Fortunately we've complied the most up to date and comprehensive directory of where we can go and what we can do in London.
Campaign overview
3x days
17,000+ consumer engagements
15,000+ samples distributed
12x locations
6x brand ambassadors
1x event manager
Contact us
Get in touch using the form below and talk to us about creating a sampling campaign for your brand.