Little Moons Mochi Sampling Tour
Little Moons mochi ice cream van sampling activation.
We went on a Little Moons mochi sampling tour of the British seasides with our super-cute branded ice cream van spreading summer joy across the UK, one mochi ball at a time.
Despite the pandemic we successfully created and delivered a Covid-safe sampling tour to consumers in seaside towns. We wrapped our ice cream van in super high-visibility gloss branding and set off for the sun.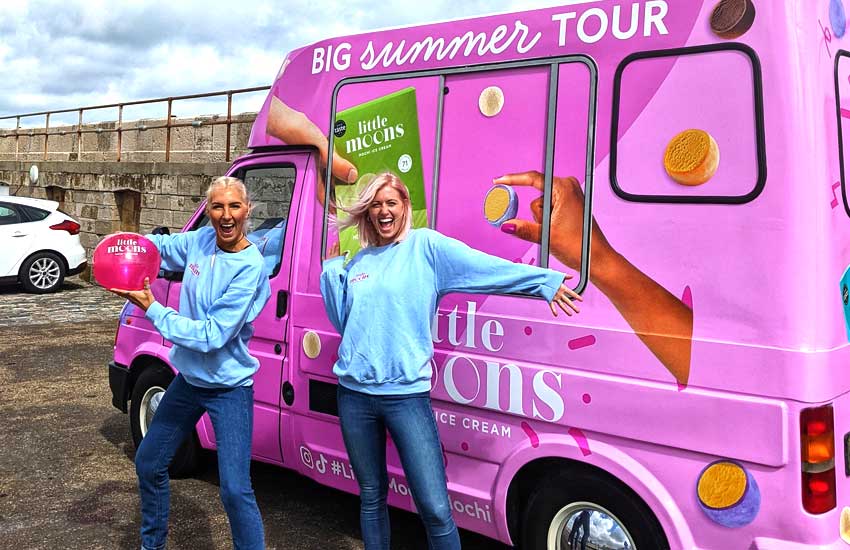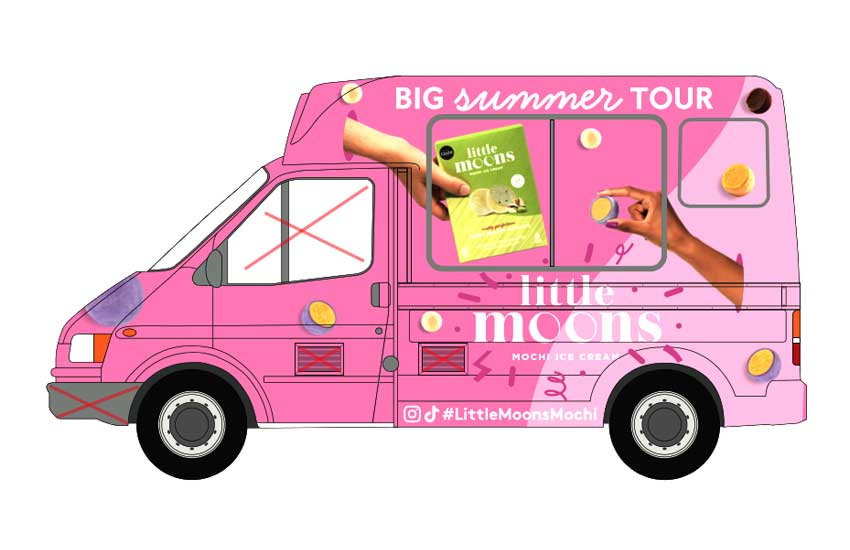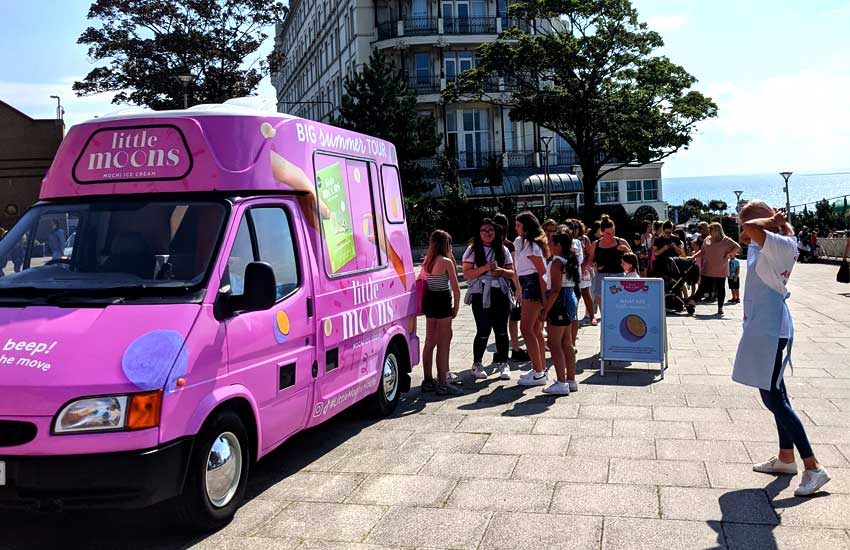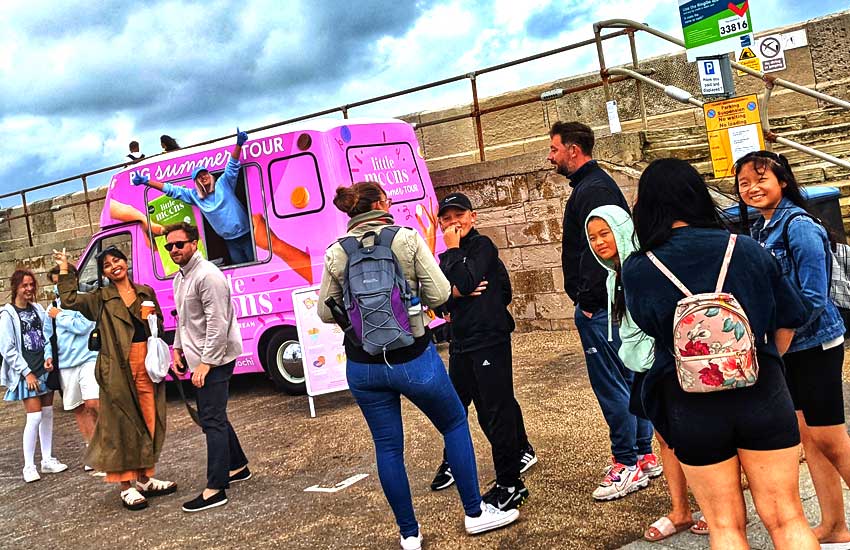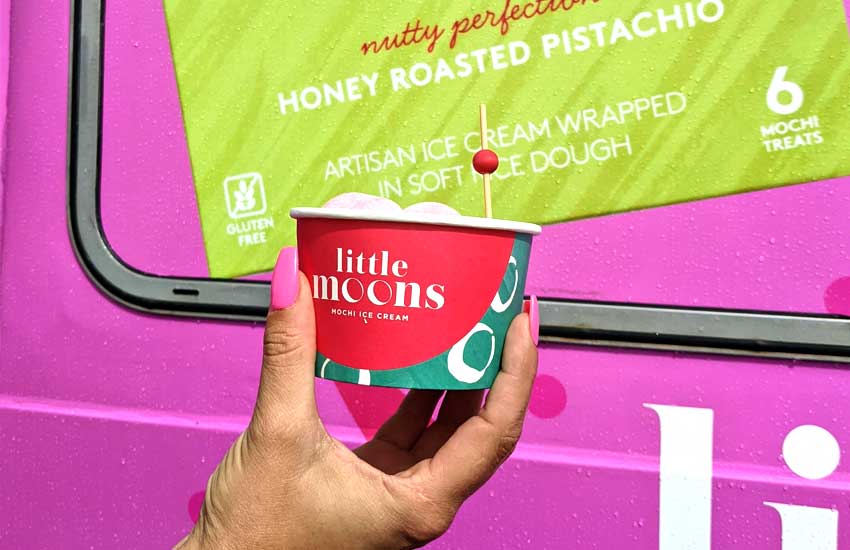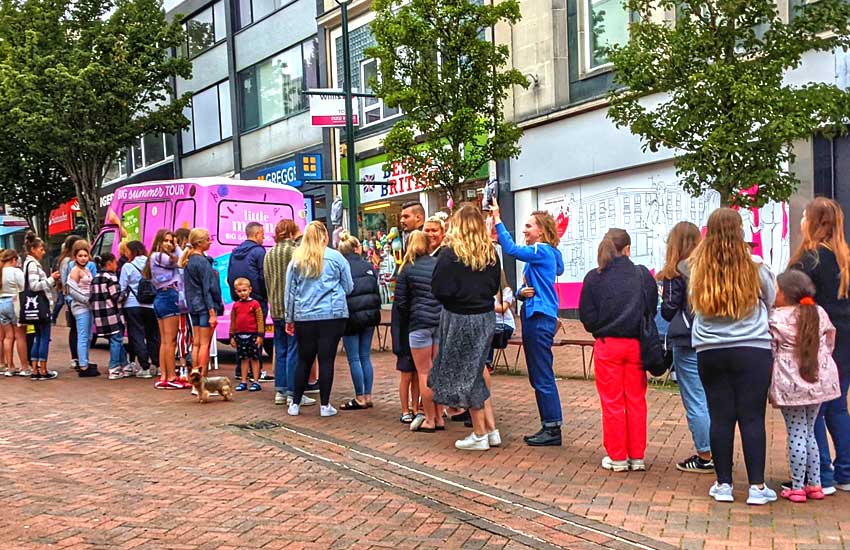 Little Moons mochi ice cream sampling
Working directly with the sensational and incredibly popular Little Moons we wrapped our ice cream van in 'Big Summer Tour' branding. The iMP sampling team visited 5 seaside town locations and London in 8 days during August 2021. Managing everything from the strategy, vehicle, logistics and event spaces to staffing, health and safety and Covid-19 protocols the ice cream van arrived at pre-arranged sites in Southend-on-Sea, Margate, Brighton, Bournemouth, Sandbanks and Westminster.
Promo vehicle sampling
Managed by iMP event managers and brand ambassadors the campaign was a combination of product sampling, experiential and PR. A new range of limited edition Little Moons flavours were created to drive consumer trial, awareness of the brand and retailer locations. The branded promo vehicle was key to the success of the campaign, providing not only a refrigerated base in which to store and sample the mochi ice creams, but as a moving billboard advertisement for the brand as we travelled around the country.
Social media drive
Little Moons went truly viral on TikTok with more than 1.2 million views of our ice cream van showing the power of a great mix of a physical brand activation, PR, an amazing product and organic pick up from consumers. And it helped that strategically we were in the right place at the right time.
What were the results?
15,000+ consumer engagements
16,000+ samples
6x locations
1098 miles travelled
Contact us
If you want to create a sampling campaign or brand activation, contact us using use the form below.