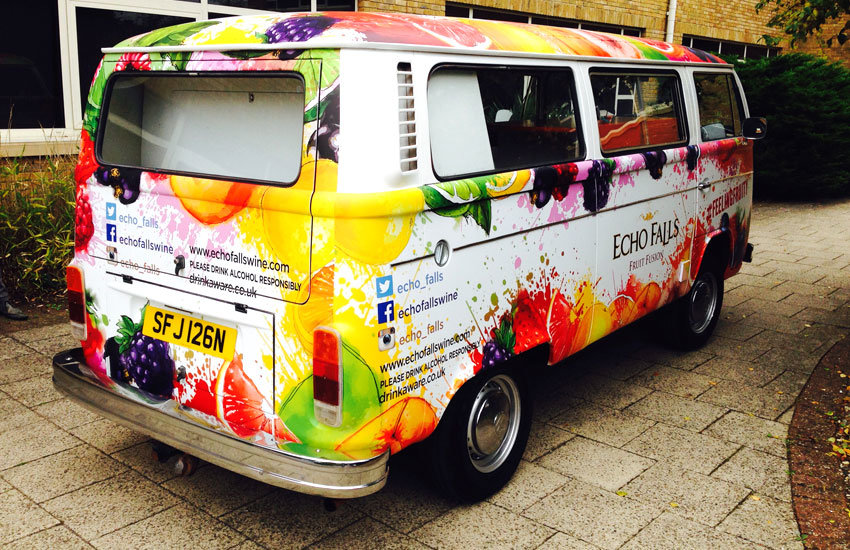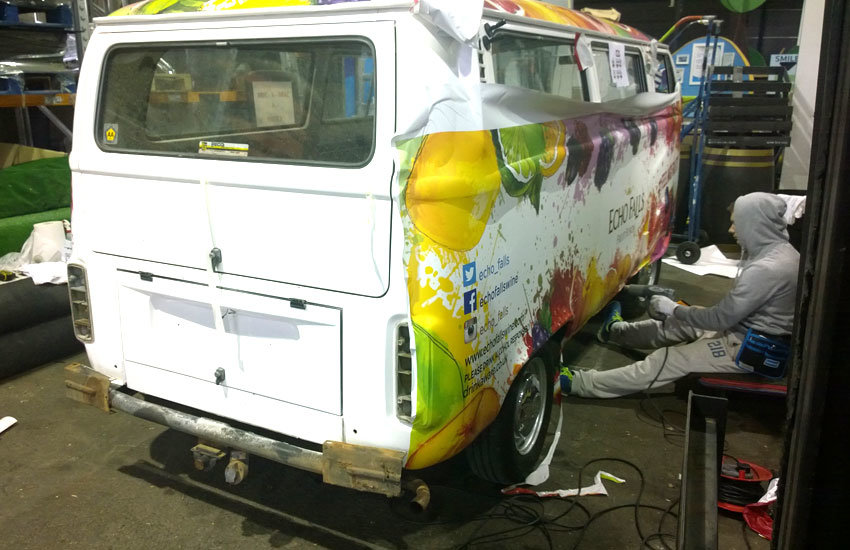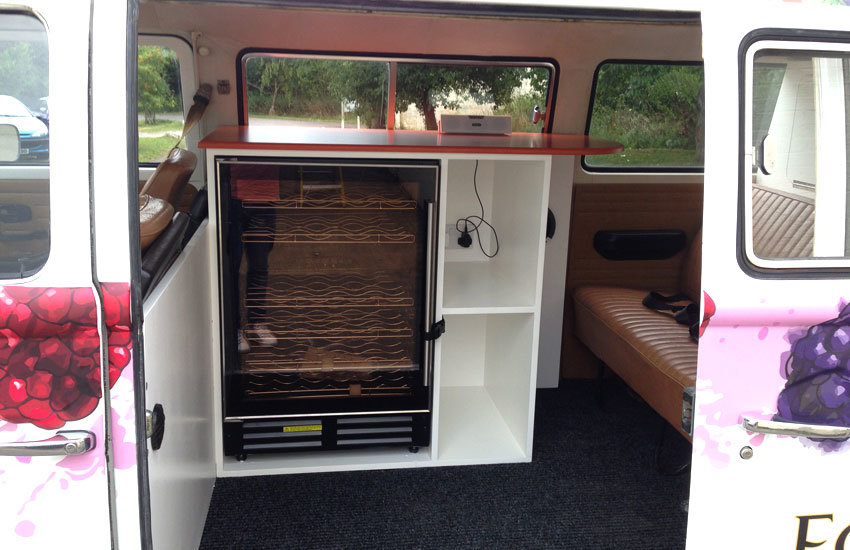 Sourcing a good condition VW Camper Van is hard enough but with a tight turnaround and fixed budget the iMP promo vehicle team had a tough job ahead.
Echo Falls commissioned us directly to source and convert a VW Camper Van to add to their fleet of promo vehicles, specifically for the launch of the new Fruit Fusions range.
After hundreds of miles of searching we finally found a lovely white 1975 VW Camper and promptly set to work stripping down the running gear, refurbishing the interior and sorting out the bodywork.
The brief required us to install a wine fridge which would chill the wine in three ways – firstly as the van drove up and down the country (by installing a power inverter mounted between the driver and passenger), secondly via a mains plug fed by a power source on site (eg. festivals, exhibitions) and finally to connect to an external generator when mains power wasn't available.
Pampered, polished and wrapped in full Echo Falls Fruit Fusions livery we delivered the van in time for the first event at Chester Races where Echo Falls were a title sponsor.
Need us to design, plan and deliver a brand tour for your product?
Contact us or call 0113 243 8194.