Hollister Product Sampling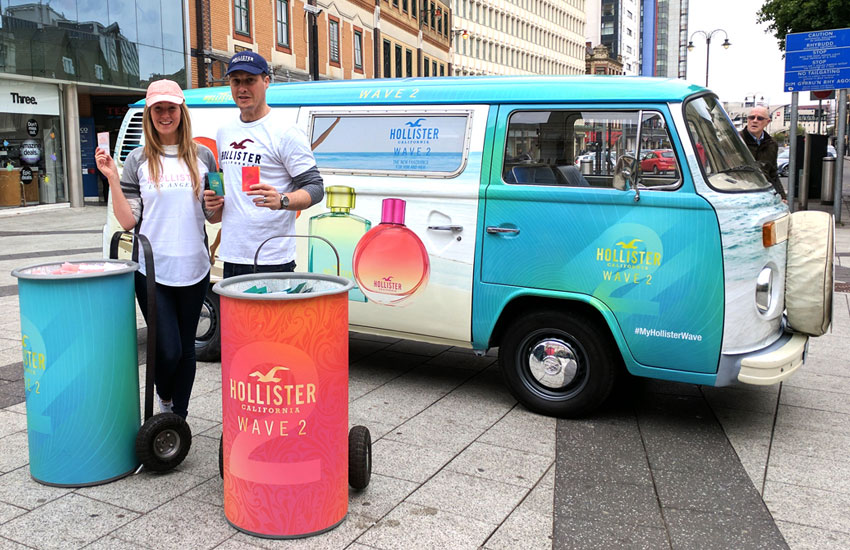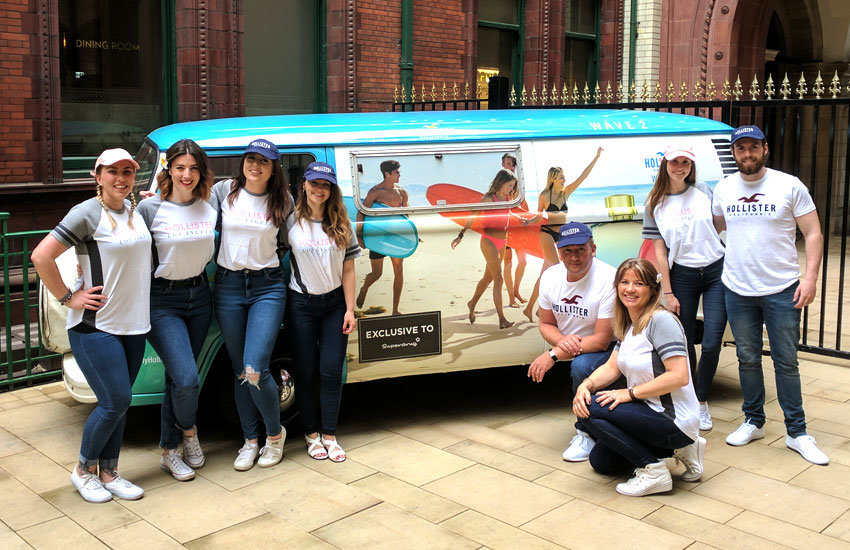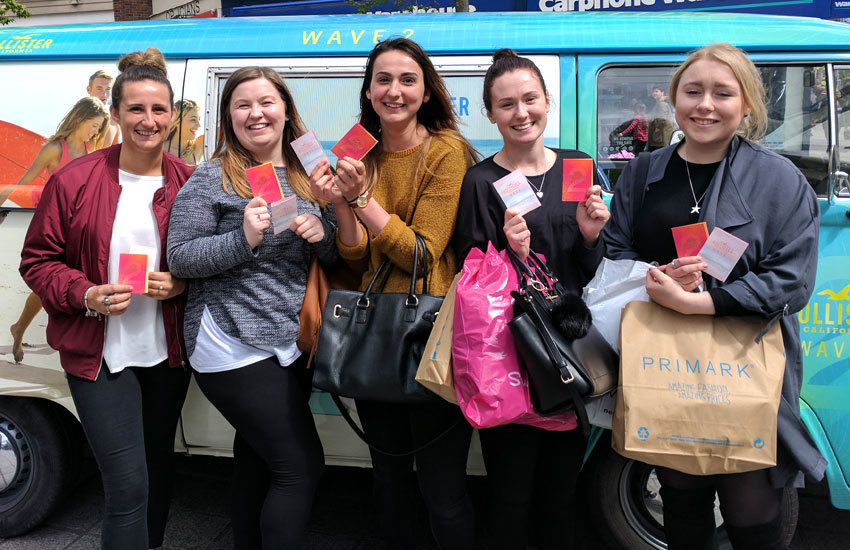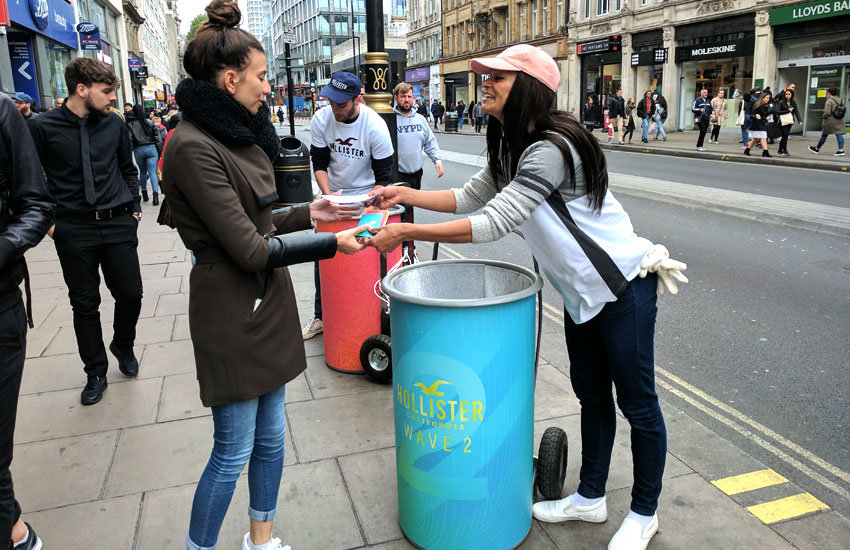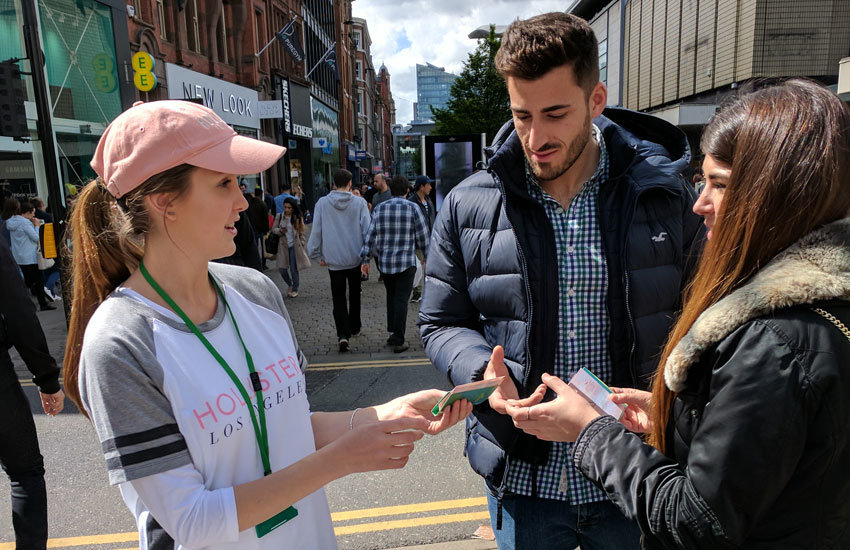 We wrapped one of our VW Camper Vans in Hollister livery and set off across the UK to promote the launch of the new Hollister Wave 2 fragrance for men and women.
Working directly with Hollister's distribution agency we created and managed the schedule, routes, event spaces, sampling permits, health and safety, logistics and staffing.
The aim of the campaign was to drive awareness and sales of the Hollister Wave 2 fragrance in Superdrug stores by creating a campaign with high visual impact that captured the spirit of the surf-style brand and products.
Visiting London, Cardiff, Liverpool, Manchester, Glasgow, Edinburgh and two internal events at Superdrug HQ our teams of Hollister promo staff and brand ambassadors distributed more than 40,000 male and female fragrance samples and more than 30,000 drive to purchase and special offer promotional collateral units.