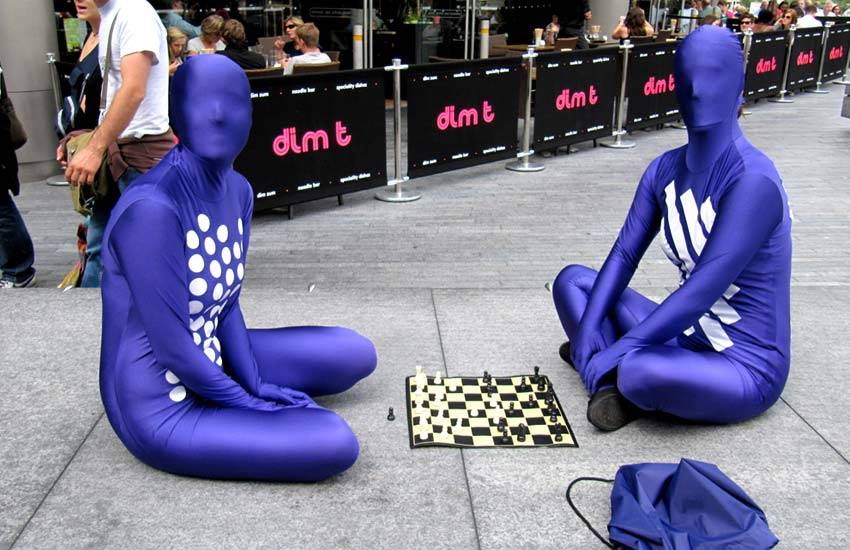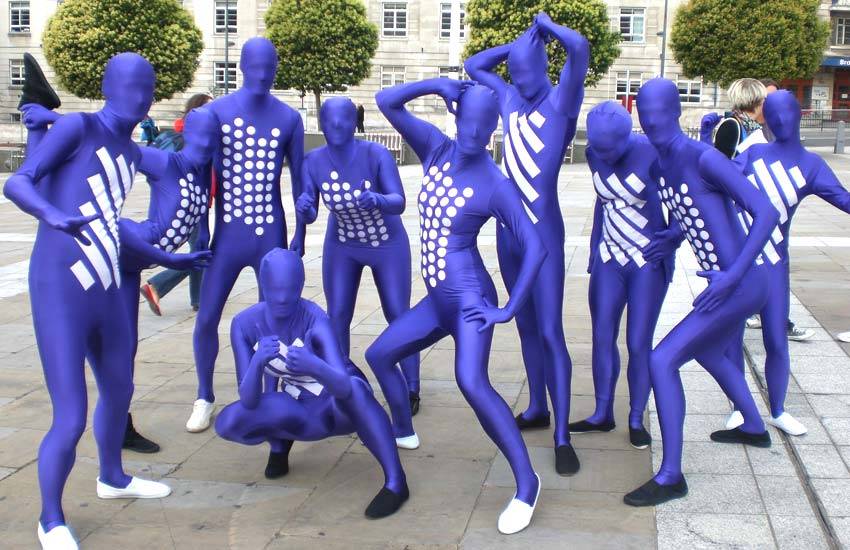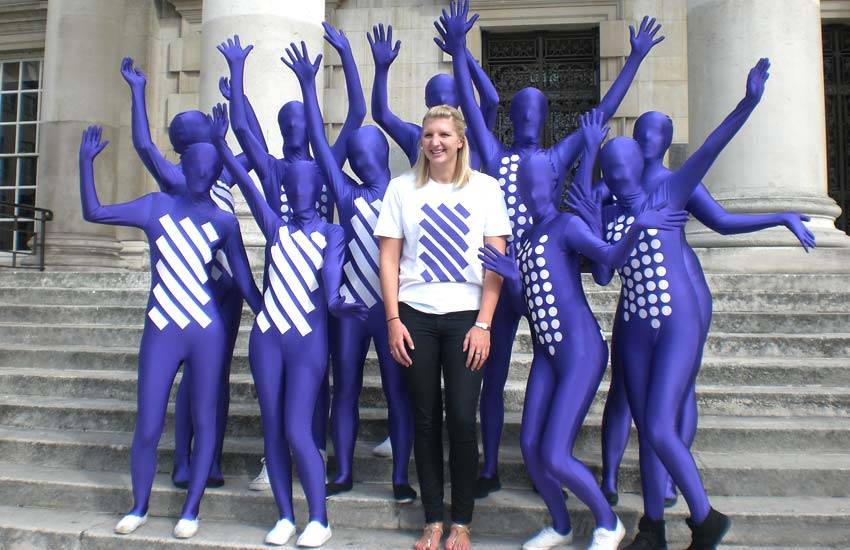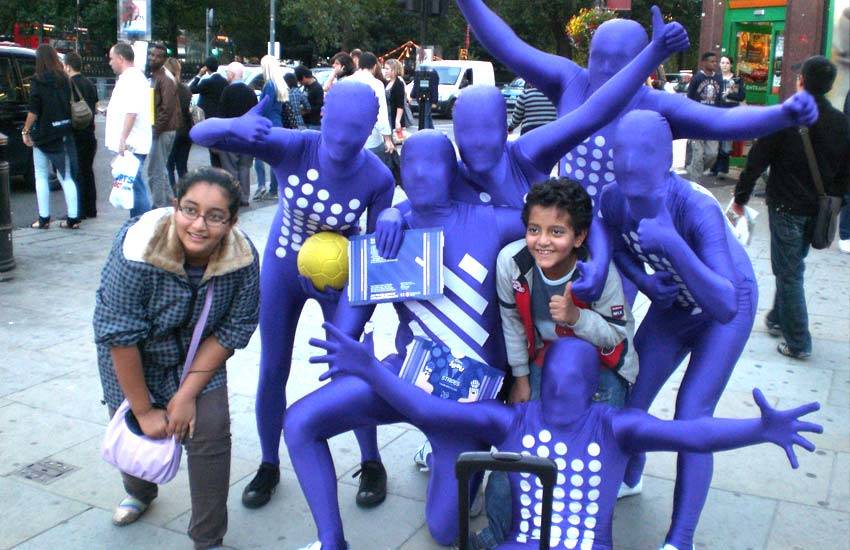 We supplied over 200 brand ambassadors, promo staff and 'purple players' during the four city experiential tour for Cadbury's 'Spots V Stripes' campaign to reinforce their position as the official treat sponsor of the London 2012 Olympic Games.
Visiting London, Leeds, Glasgow and Birmingham iMP sampling staff dressed from head to toe in branded skintight lycra bodysuits with event and team managers to supervise the 'purple players', registration staff for the events and flyer teams to promote the nationwide activity.
One of the most engaging, challenging and enjoyable promotional campaigns we've worked on.
Need to hire professional London, Leeds, Birmingham or Glasgow promo staff?
Contact us or call 0113 243 8194.