Richmond Sausages Sampling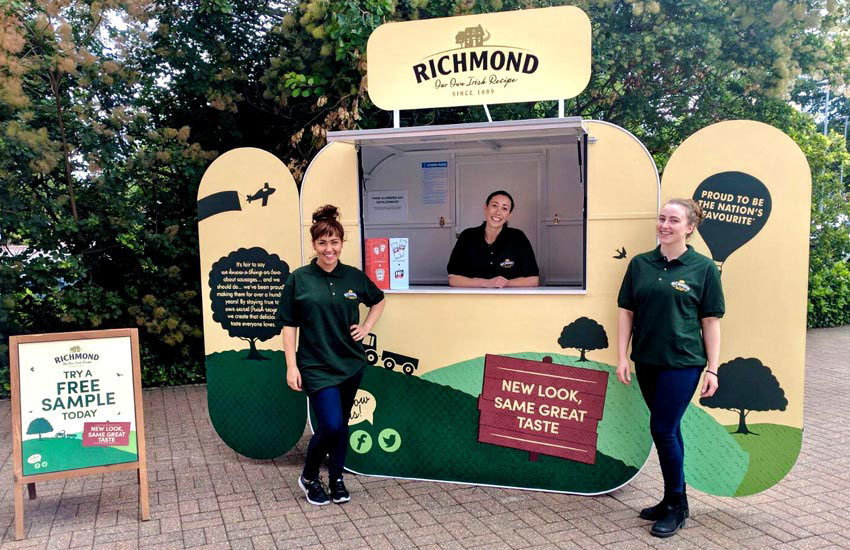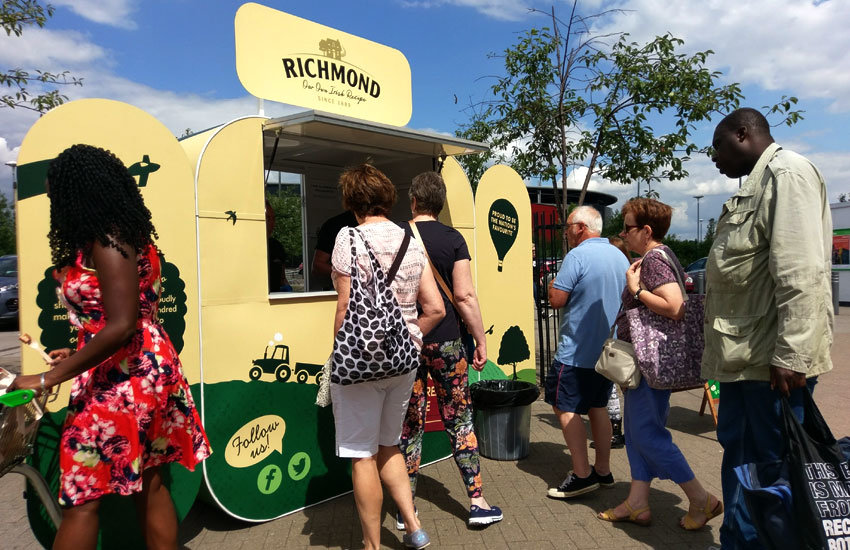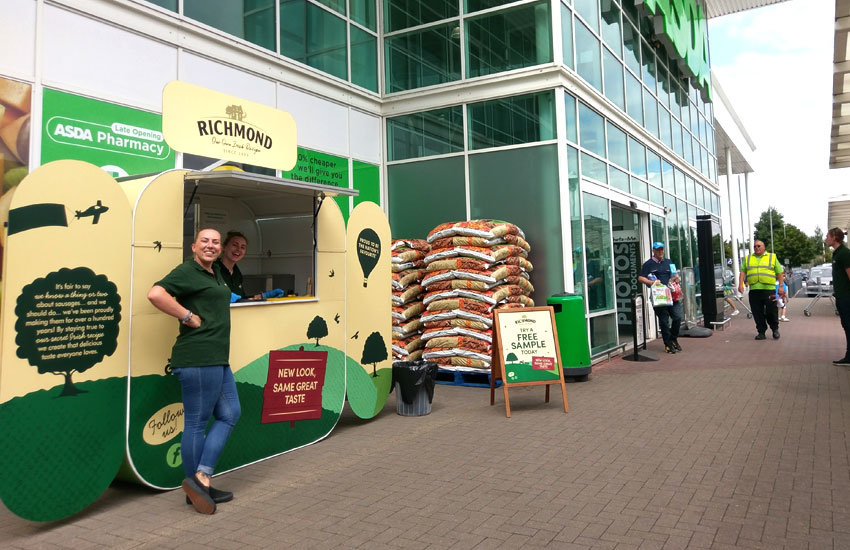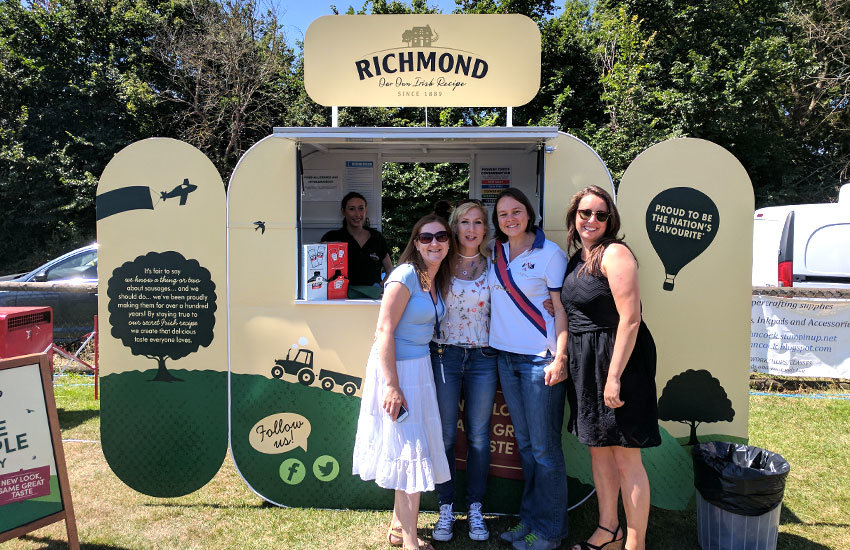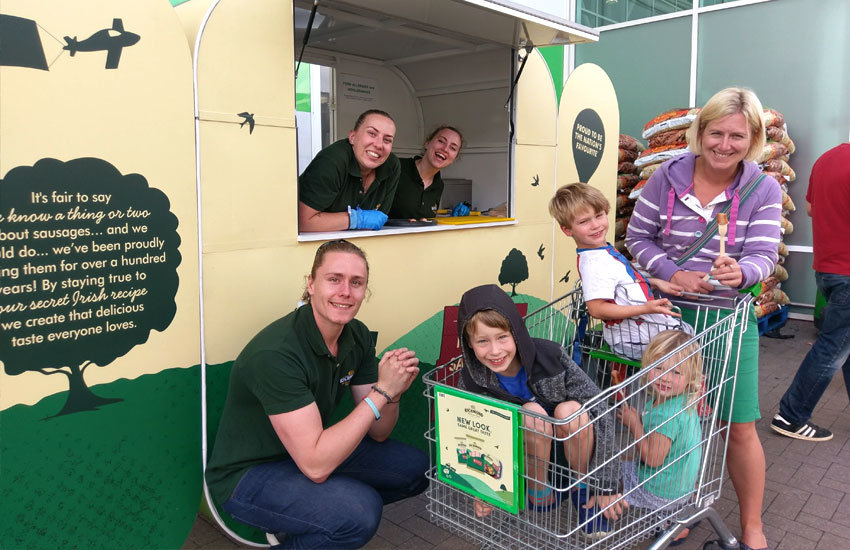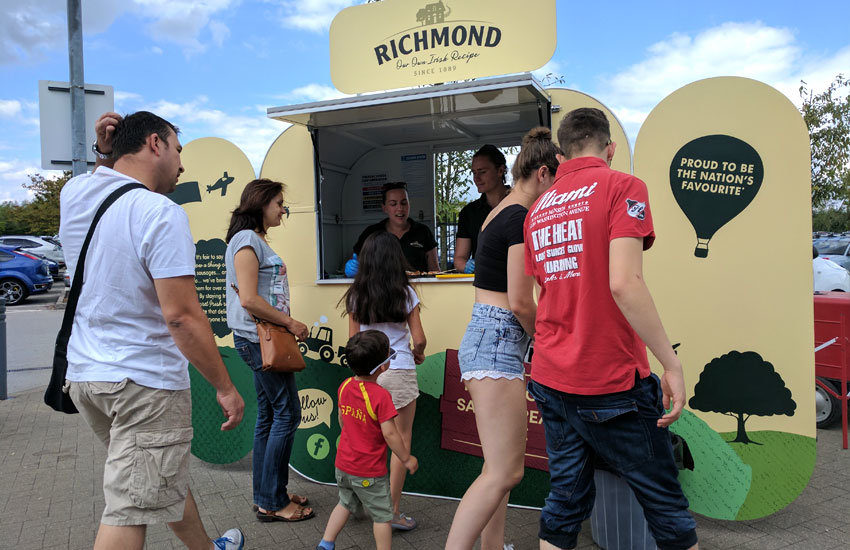 Working directly with the Richmond marketing team we designed, planned and delivered a three week nationwide sampling
tour to remind consumers just how great the classic Richmond family sausage is, drive same day in-store sales and showcase the new branding.
Wrapping one of our sampling pods in the new Richmond livery we researched and booked promotional sampling spaces at six Asda and six Tesco stores across the country creating and managing everything from schedules, deliveries, logistics, transportation, staffing and training. The bespoke sampling pod was fully equipped with two mini-ovens to cook the sausages, LED lighting, refrigerated storage and handwash sink.
Setting up in the early hours at each supermarket site our sampling team cooked and distributed hot, fresh samples of Richmond sausages to customers entering and leaving the stores directing them to the product aisle and pushing the promotional pack offers.
The team also visited Tesco HQ to sample the product and demonstrate the new packaging to buyers as well as two internal Richmond events.
Sampling targets were exceeded with 1452 miles covered on the tour, 7261 hot samples distributed 9870 positive interactions with consumers.
Got an idea for a sampling tour or product launch?