Simply the best London product sampling staff.
iMP's London sampling staff provide a face to face consumer sampling experience that is second to none. From food prep to the perfect serve our teams are professional samplers with experience in all food and drink sectors.
From fizzy, soft and chilled drinks mixers to vegan sweets, ice cream to microwave sausages, cereals to celebrity perfumes we calculate our sampling staff London have distributed over 6 million samples to the consumer population across the capital and the UK since 2008. All our London product sampling staff have a Food Hygiene Level 2 certificate as standard. This ensures that best practice food handling procedures and guidelines are followed when delivering sampling activity. iMP staff are reliable, courteous and consumer facing. Just click on our glowing reviews to see why.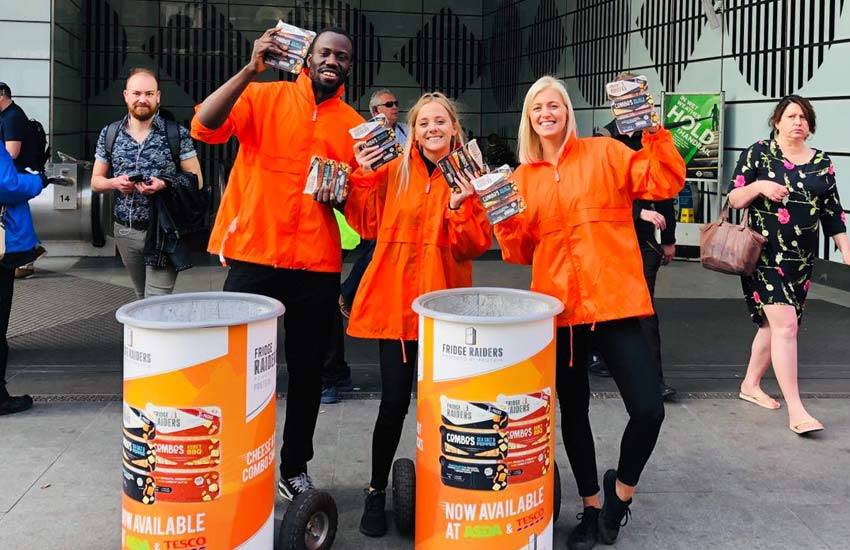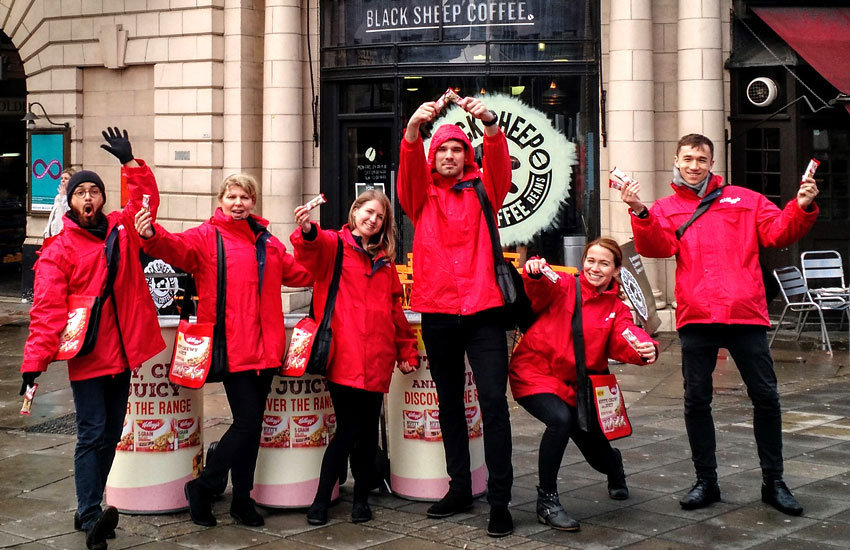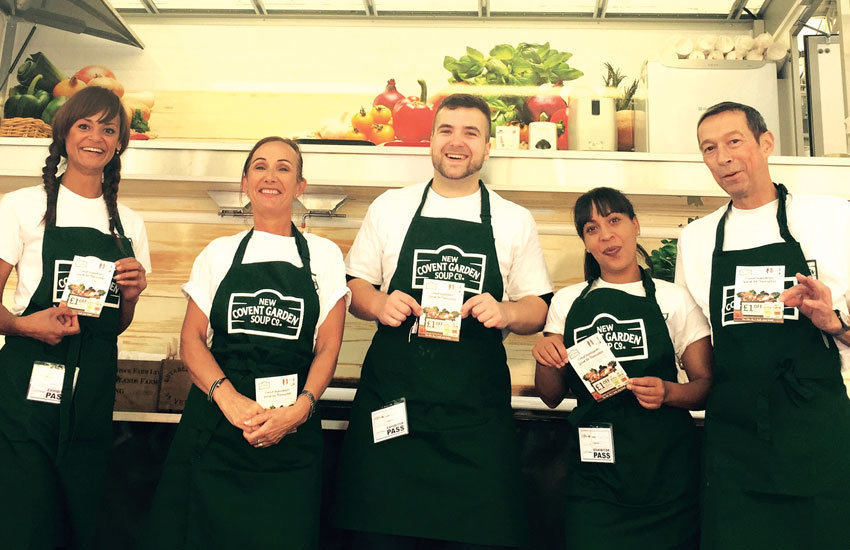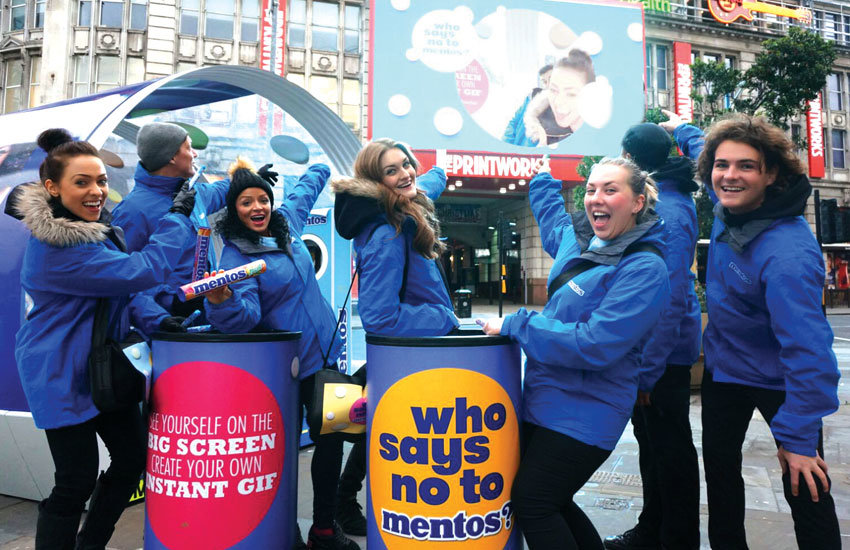 London Product Sampling
iMP provide a bespoke end-to-end product sampling service. We create and deliver product sampling and brand activation campaigns in London, the south-east and across the country. We also operate in other major cities including Leeds, Glasgow, Edinburgh, Birmingham, Manchester, Cardiff, Newcastle and Liverpool – in fact iMP sampling staff can be seen regularly across the country every day. Since 2008 we've delivered hundreds of brand activations and product launches, serving our clients with over 10 years of award-winning, consumer-led sampling activities. But it's not just sampling staff we provide – as a leading sampling agency we sort the other things you might need help with:
researching, application and booking of sampling spaces
logistical management, stock delivery & transport
product storage (and refrigeration where required)
tour schedules and plans
install and breakdown of sampling activations
brand activation managers
promo vehicle drivers
full event reports & campaign statistics
Sampling in London
We do the detailed location and logistics work so that you don't have to. We research, book and manage product sampling spaces, sampling permits and deal with borough councils in and around London. We'll manage the sampling site applications, health & safety procedures, getting in and out of sites – all the time consuming elements that are essential to delivering a safe, cost effective and outstanding activity. Our knowledge of the perfect sites, whether or not permits are needed and taking care of the fine detail means all you need to do is deliver the stock. Some sampling sites and typical locations that we frequently book and manage:
city centre pedestrian precincts
train station & tube station commuter sampling
supermarket foyers, carparks & in store
business to business sampling
shopping centre sites (eg. intu, Hammerson)
sports events, stadium & arena tours
music festival events
theme parks and family attractions
London Logistics
We have a brand-2-hand ethos which we deliver through quality consumer engagement and feedback. With a skilled back office team, nearly 10,000 square feet of workshop, storage and warehouse facilities our service makes iMP an authentic in-house agency, ready to deliver all types of sampling activation. If you need a bespoke sampling vehicle, a sampling pod or twenty sampling bins we have the equipment to deliver.
iMP London Staffing
We never outsource our team members to third party agencies. iMP staff work for us. We recruit, train and select team members specifically for each activity. We manage a UK wide base of reliable, quality staff. Our industry position is dependent on the team members' capability to represent your product and demonstrate a solid understanding of the product they're endorsing. Each staff member has a campaign profile available which includes a photo and sector experience.
events staff
exhibition & conference staff
leaflet & flyer staff
brand ambassador teams
sampling staff
supermarket aisle sampling staff
promotional girls
costumed & mascot staff
lead-gen staff
Brand & Agency Collaboration
Collaboration with an agency or directly with a brand works either way for us. Our industry knowledge and expertise in everything from temperature control for chilled stock to delivery schedules to recommending the best time of day to sample to commuters makes us a valuable asset to your campaign. Sometimes we even provide a 'white label' account where we become a new 'arm' of your current business model, providing staffing services under the umbrella of your agency or brand. Examples of larger scale sampling activations we've delivered include Grenade Sports Nutrition, Richmond Sausages and Rihanna.
Contact Us
If you have a plan for a branded product sampling activation, new product launch or stock that need distributing before its BBE you can contact us on 0113 243 8194 or fill out the contact details below.