Experiential Sampling: Monty Bojangles
Integrated sampling campaign for Monty Bojangles with experiential activation.
We designed, built, installed, activated and derigged an integrated experiential sampling campaign for the opulent and indulgent Monty Bojangles brand.
Working with the brand's creative agency we took their fantastic, whimsical and magnificent ideas and turned them into a fully interactive sensory experience.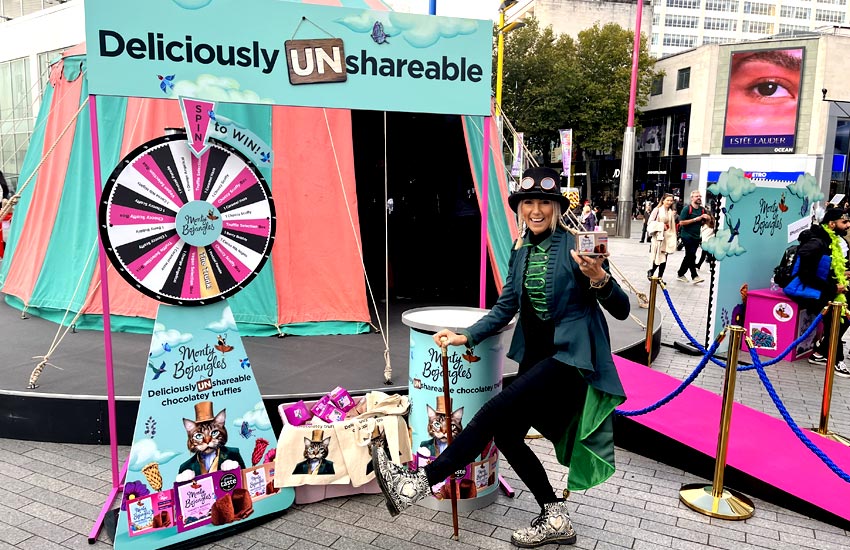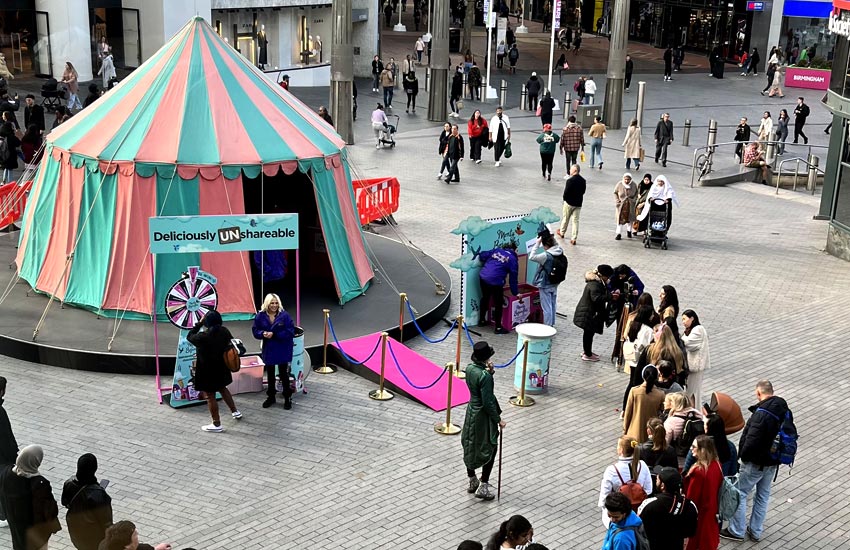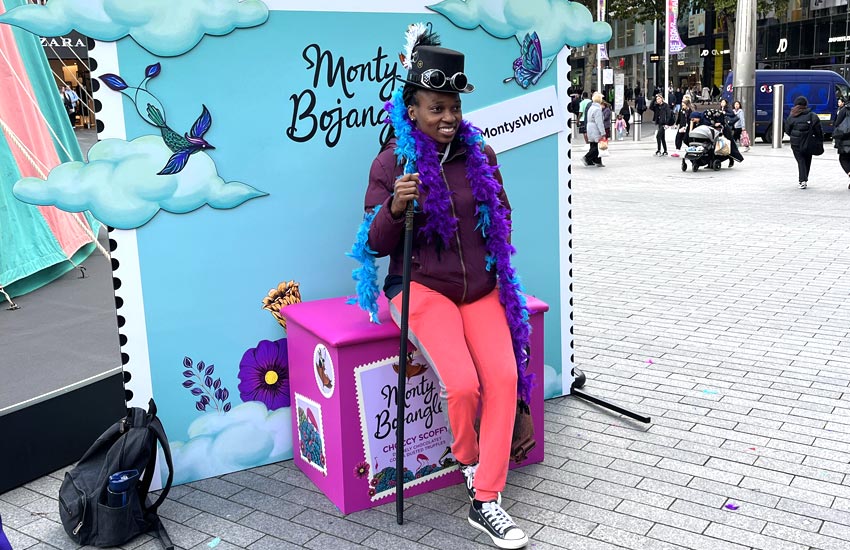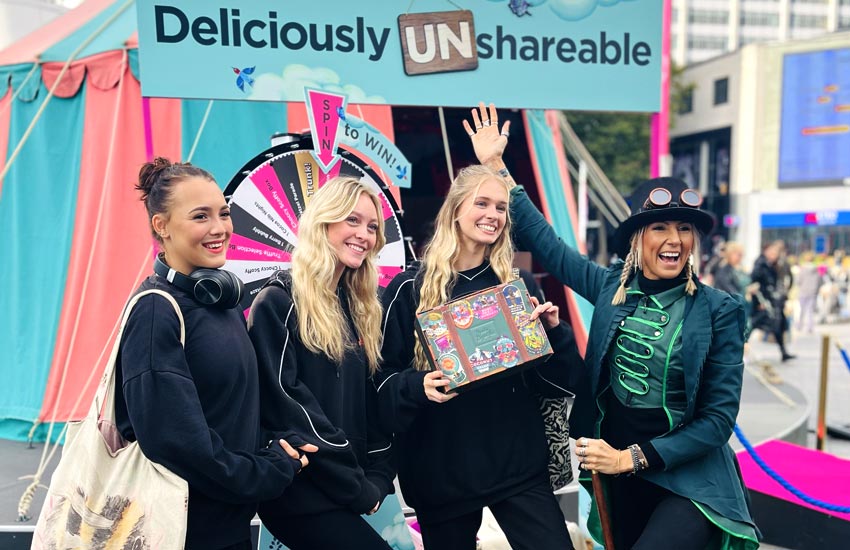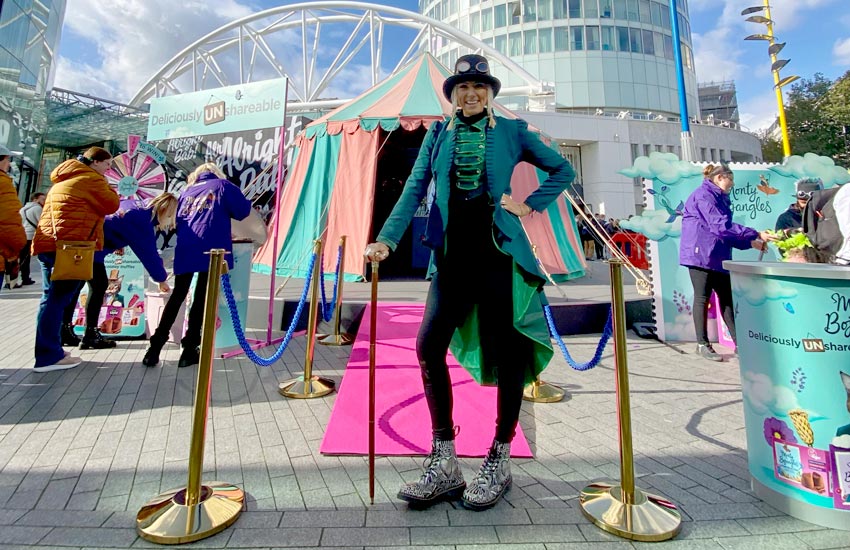 Integrated sampling
We designed a fully interactive integrated sampling activation for Monty Bojangles decadent chocolate truffles and delivered it at The Bullring in Birmingham city centre. Far from your ordinary sampling campaign we created an immersive sensory experience which activated consumers' touch, taste, smell, sight and sound. From a custom Monty The Cat animated puppet to a hotline to Monty himself, a scented bubble machine and a 3D cryptic puzzle we created something truly unique to the brand and unforgettable to the participants.
Flavour sampling
Sampling the hero flavour (Choccy Scoffy) alongside other flavours allowed the brand to showcase their range. From Flutterscotch, Cocoa Nib Nights and Pretzel Parade to Cocoa Berry Blush, Berry Bubbly and Orange Angelical, the tour gave consumers a real insight into the taste and quality of the brand.
Experiential creativity
To add a theatrical element to experiential product sampling, we work with both brands directly and their appointed agencies to find the most creative and immersive solutions. Using our extensive brand activation experience this means that even a napkin sketch can be transformed into a fully worked up experiential campaign. The task for Monty Bojangles was no exception. Creating the animated Monty The Cat puppet, the interactive plinths, the backdrops and kitsch branded elements gave us plenty of scope to be creative whilst sticking to the budget.
Campaign overview
34,000+ samples distributed
26,000+ consumer engagements
1x major city centre
4x live activation days
8x brand ambassadors
1x event manager
Contact us
We create integrated sampling campaigns from start to finish. Get in touch and we can help.