Promo vehicles, ice cream van hire and shipping containers.
Promo vehicles Leeds: we design, convert and build amazing promo vehicles for brands from the ground up. We also provide an ice cream van hire service and create bespoke shipping containers for experiential brand activations.
From sourcing the perfect base vehicle and converting it to a catering-grade mobile sampling kitchen for Wall's sausages to the transparent trailer we designed and built for Tastecard visiting food festivals we can take your your idea for a mobile brand activation and bring it to life. We operate promo vehicles Leeds, London, Manchester, Edinburgh, Glasgow, Birmingham, Bristol, Cardiff, Newcastle and more.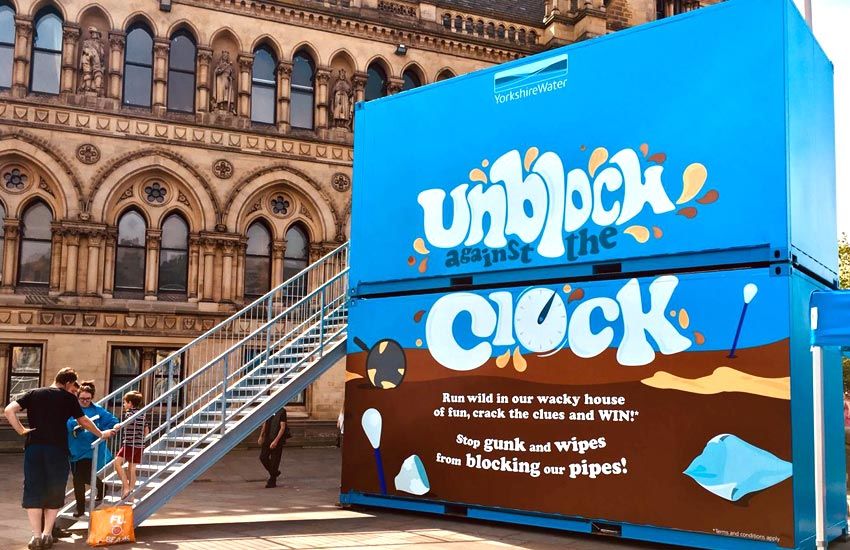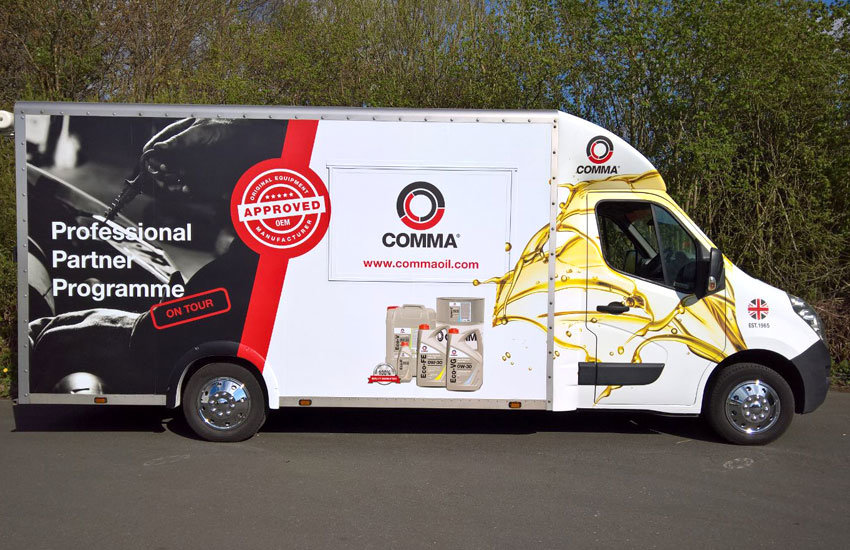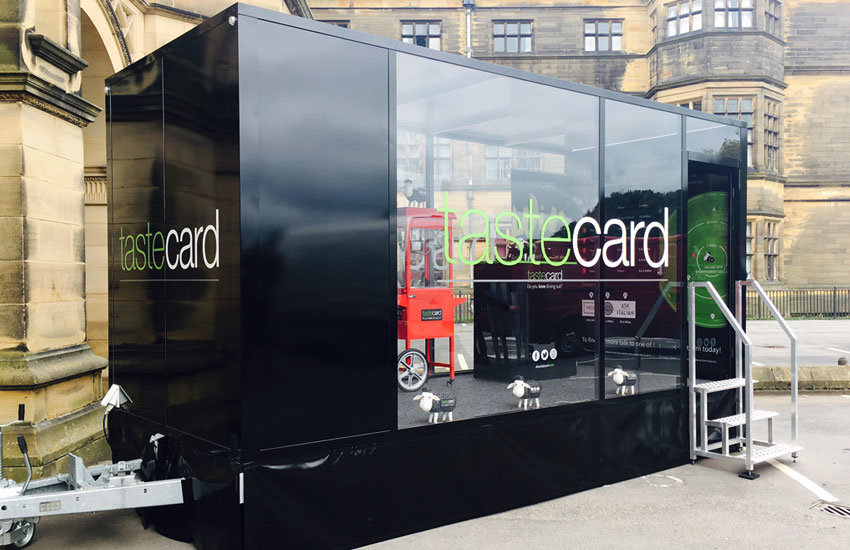 Promo Vehicles Leeds
You can hire our fully branded Mr. Whippy ice cream van with fridges and freezer compartments for chilled or frozen samples, convert a branded VW Camper Van into a mobile sampling unit or a branded van for a nationwide experiential roadshow. We have a number of promotional vehicles which can be adapted and wrapped to fit the campaign. We manage everything from branding, wrapping, logistics, scheduling and planning to health and safety, supplying drivers, event managers, promo staff and event staff for brands and agencies alike.
Experiential Shipping Containers
A perfect solution for outdoor events we hire, build, install and kit out promotional shipping containers. Fully branded inside and out (and less expensive than you might think) if you've got a brand campaign that needs a durable, tough and industrial looking installation or hub we can help. Kitted out with LED lighting, power sockets, bespoke flooring and steps we can customise the shipping container to suit the activation. Check out the shipping container we designed and created for PureGym and the incredible campaign we created for Yorkshire Water.
Custom Vehicles
We get a lot of requests for one-off builds like the Tastecard trailer which visited food festivals across the country. We designed it, built it, painted it, branded it and took it around the country. We've also fitted out food trucks with catering-grade work surfaces, ventilation, ovens and fridges. If you've got an idea for a custom promo vehicle let's see what we can do for you. From start-ups to iconic brands we provide a bespoke promo vehicle hire service with 5* Google reviews tailored to individual campaigns from a single day to a fully managed nationwide tour.
Full Service Agency
As a full service agency we design, create and implement sampling roadshows across the UK. We have more than a decade of expertise, experience, knowledge and execution in delivering nationwide end-to-end roadshows, tours and campaigns and supplying premium promotional staff. Here are some of the things we do:
site research, applications and bookings
logistics, deliveries, storage & transportation
scheduling & route planning
event management, installation & derig
event managers, staff and drivers
reporting & measurement
Total Logistics
We specialise in sorting out all the logistics. That means we find the best spaces to carry out the activity, research them, book them and everything after that ensuring the true 'brand to hand' principle is carried through to the end. Most importantly we also have the infrastructure, tools and the staff to deliver the activity. With a range of promotional sampling vehicles, sampling pods and sampling bins we're fully equipped and ready to go when you are. With more than 9000 sqft of on-site workshops, storage and studios we are a truly in-house agency.
Got an idea for a vehicle or need a quote? Contact us using the form below, email us or call 0113 243 8194.