Tastecard commissioned iMP to design and build a mobile experiential promo vehicle.
The purpose of the Tastecard promo vehicle (or trailer in this case) was to visit all the Great British Food Festival events, for which Tastecard were the headline sponsors.
We designed and built the promotional trailer from the ground up with a tight timescale of only four weeks. The installation was based on a five meter trailer bed, a steel box frame construction and clear polycarbonate panels with a 16amp electrical power hook up. It was fully self-contained with a trailer hook up so that it could be pulled/ towed by any suitable vehicle (eg. Transit van or 4×4).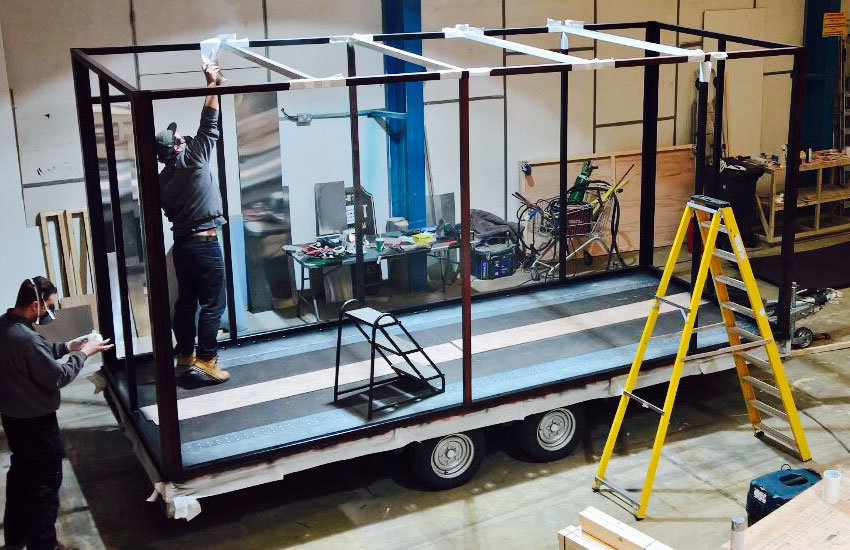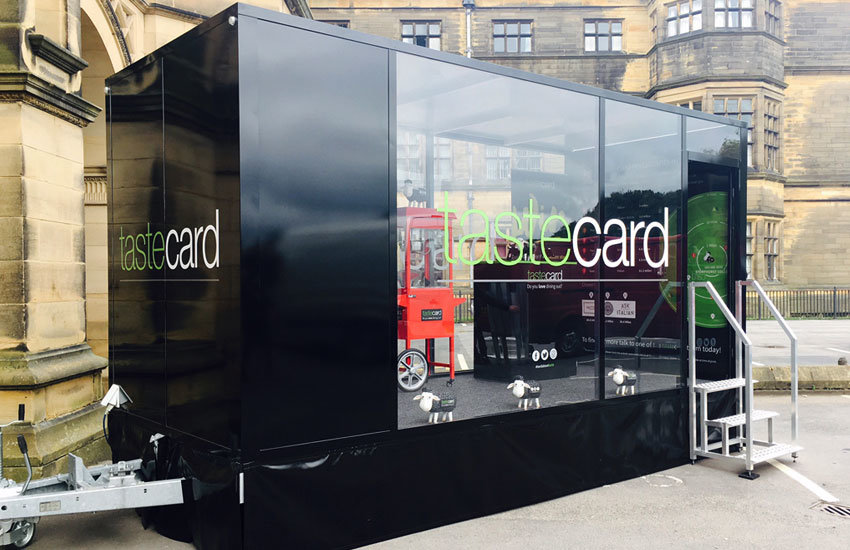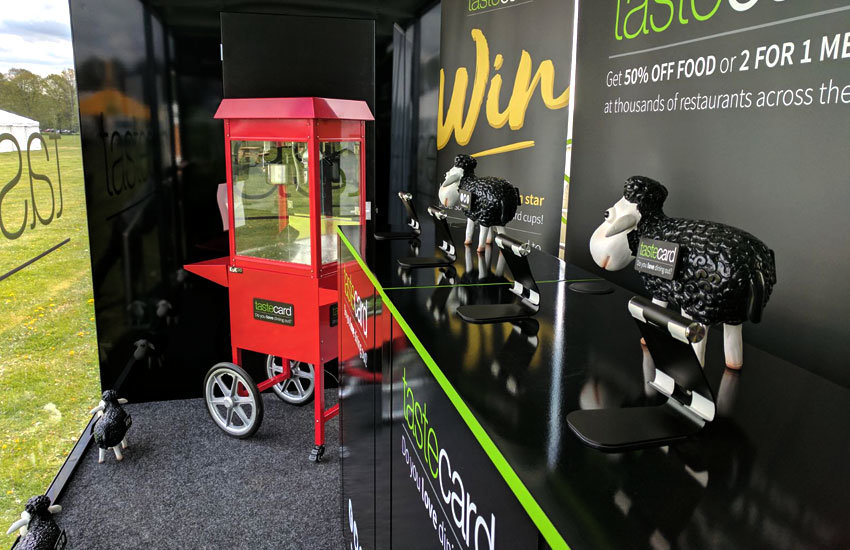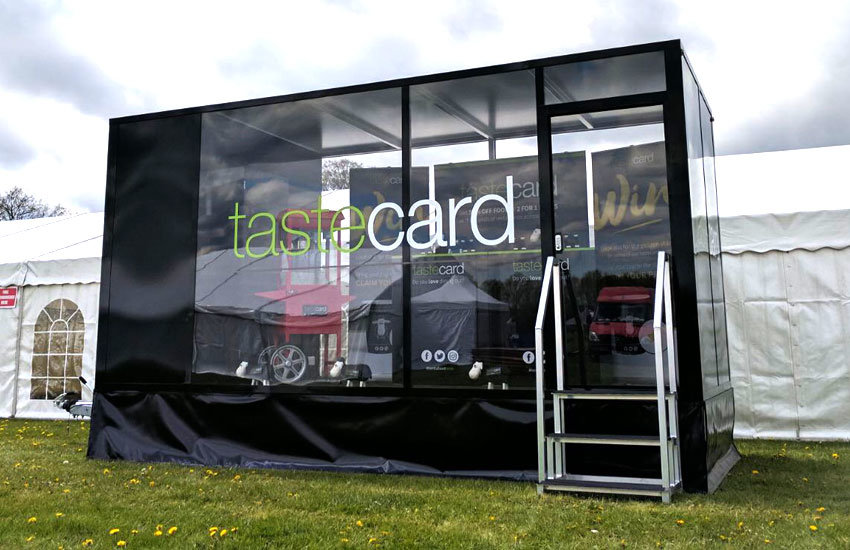 Other features included a storage room at one end, LED interior lighting, branded plinths and iPad stands for membership sign-ups. We also sourced the popcorn machine and the model sheep, which were painted Tastecard black in our paint studio to match the brands signature colour scheme.
We delivered the activity to all nine Great British Food Festival events, handling all aspects of the experiential campaign including logistics, site applications, health and safety and promotional staffing. After the festival season, the trailer will be stored and re-wrapped for Tastecard 2018 events
"The trailer, with its clean lines and sharp edges, started life as a box scribbled on a notepad – now it's on a nine festival tour with space for additional branding and bespoke elements to be added as the campaign progresses, making each event unique. We love it."
After the events were finished we cleaned the trailer inside and out, top to bottom and put it in to storage for suture use. With the ability to rebrand and recommission the trailer at any time this piece of equipment became a real asset with the opportunity to use it on future campaigns.
If you need us to design, plan and deliver a brand tour for your product Contact us or call 0113 243 8194.