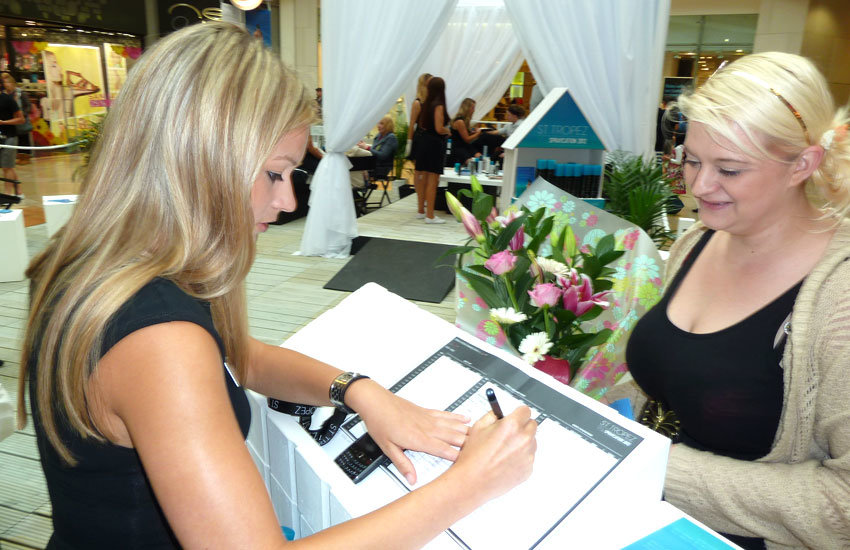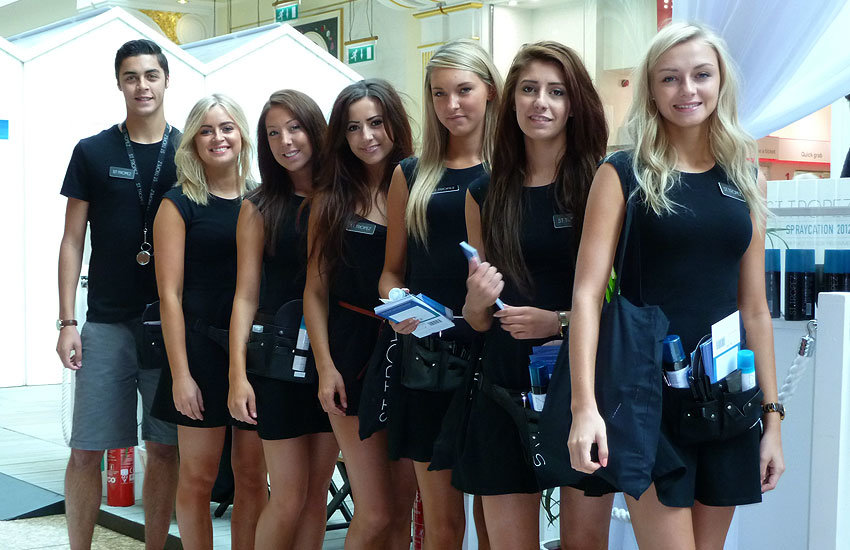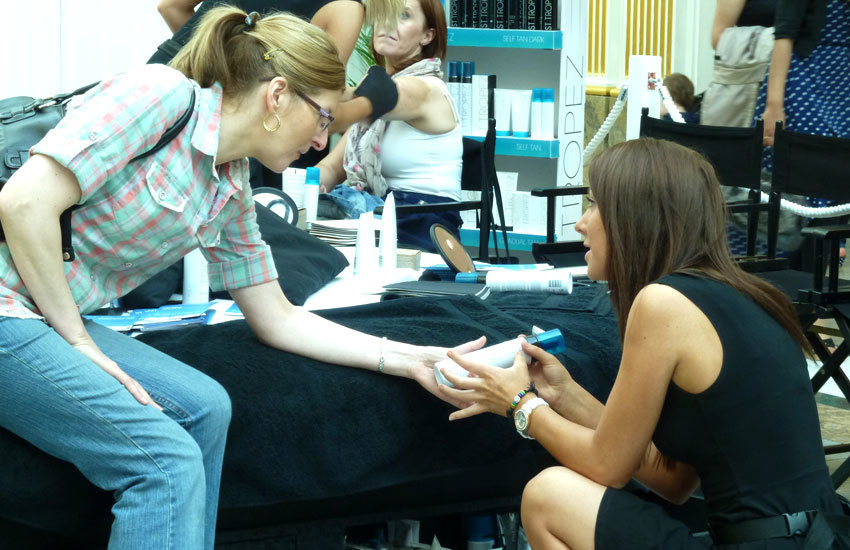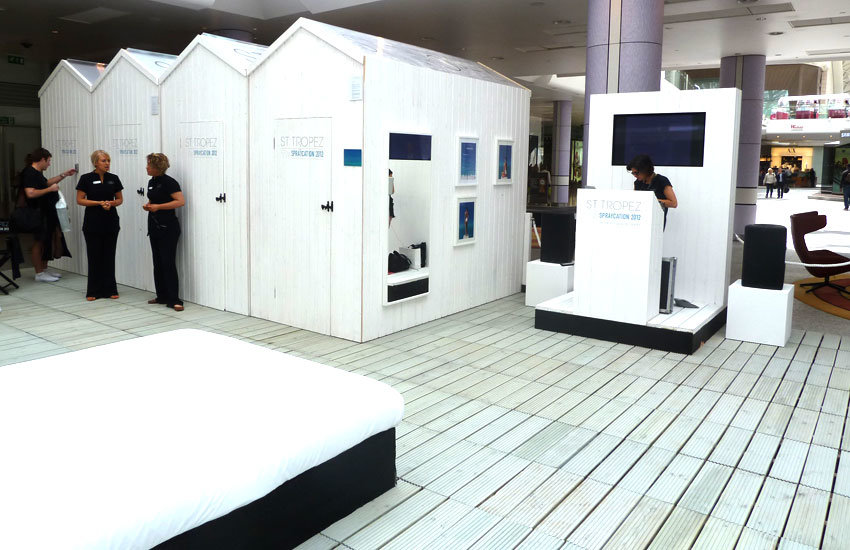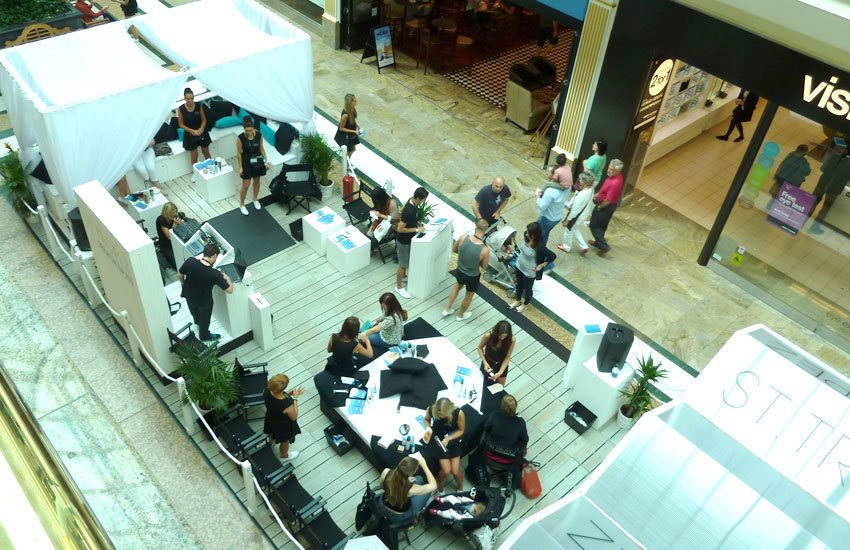 More than 65 iMP brand ambassadors and product sampling staff were involved in the nationwide St.Tropez Spraycation experiential tour.
Visiting five major shopping centres in London, Glasgow, Dublin Manchester and Birmingham the event was installed overnight ready for shoppers when doors opened.
Following an intensive training course our St.Tropez tan team invited shoppers into the purpose built Nikki Beach style area.
Free arm and leg tans were applied in exchange for consumer data and MONP vouchers with our trained staff demonstrating a huge range of products and taking bookings for full tans using the on site tanning huts.
More than 3500 arms and 2000 legs across the country were given a complimentary tan and in excess of 6000 individual consumer leads were generated driving sales directly to stores in or nearby the shopping centres.
Got an idea for a shopping centre installation or tour?
Contact us or call 0113 243 8194.